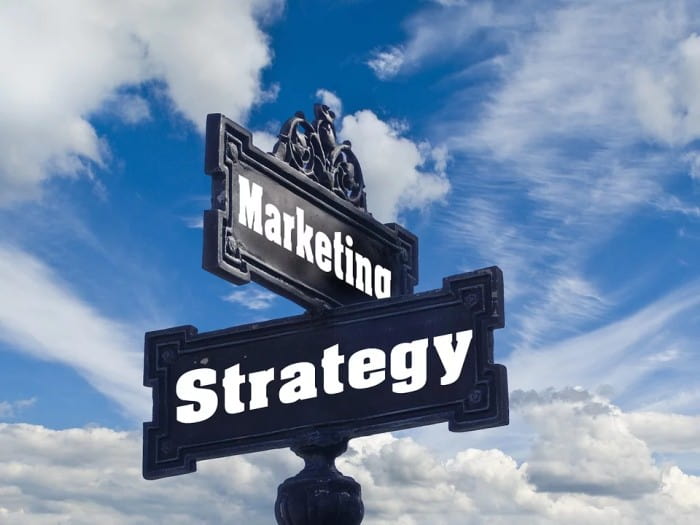 Don't wait to start planning your marketing strategy for the New Year. Get a head start on a successful 2020 for your small business with these essential ends of year marketing goals.
Marketing Goals that Align with Business Goals
A marketing plan is critical for small businesses and can help you outline your marketing goals and how to obtain them. Examine your current marketing plan and determine if it aligns with the goals of your business. Your marketing plan should also describe who your clients are and how you can reach them. More leads mean more business, which results in bigger profits.
Define Specific Targets
It is not enough to vaguely aim for a higher number of leads or visitors to your site. Create well-defined marketing goals that can be measured and analyzed. Begin by analyzing your marketing metrics from the previous year and come up with a specific amount of revenue you want to obtain from your marketing campaign over the next 12 months. Then, determine the precise number of customers, leads and site visitors you need to achieve your revenue goal. This gives you a specific number to work towards, such as 20 new leads per month, and can help you to track your progress.
Evaluate Your Marketing Strategies
Once you have evaluated your target audience and forecasted your budget goals, review the methods you use to push your product, such as consumer-centric networks like Facebook advertising, referrals, Twitter, Instagram, Pinterest, Tumblr, as well as email marketing, blogs, and affiliate marketing.
Audit Your Affiliate Program
If you are already familiar with affiliate marketing and use it to generate leads, you understand the time and dedication it takes to build a successful in-house program. Auditing your current program is an excellent way to find out just how successful your affiliate program is, how you can build on your ongoing success, or makes changes when needed, such as using an alternative affiliate marketing platform like an affiliate network.
Affiliate networks are often preferred to in-house programs because they require less initial investment of time and money, and the software can help you to track your marketing metrics to ensure you get a good ROI. Affiliate networks can also connect you with affiliates who are best suited to your brand and reach your specific target audience for better quality leads.
Integrate Affiliate Marketing Software
Integrating affiliate marketing software into your digital marketing plan is an affordable way to reach your targeted demographic. And because it is performance-based, you know your affiliates are working hard to achieve your marketing outcomes.
Affiliate marketing software takes the hassle out of digital marketing. But it is crucial to find the right platform for your small business. When deciding on affiliate marketing software, look for programs that integrate seamlessly with your eCommerce store, allow you to appeal to a wide range of affiliates that are specifically suited to your marketing campaign objectives, and, above all, track your conversions to give you the data you need to refine your marketing plan further.
Restructure Your Affiliate Incentives
The key to getting your affiliates to work hard for your brand is to offer competitive and appealing incentives. This doesn't mean you need to compensate all your ongoing in the same way. Restructuring your incentive program can be a great way to entice fresh affiliates to your brand and reward trusted affiliates for exceeding your desired outcomes. Try offering new affiliates a bonus for their first referral or create a tiered incentive program to encourage affiliates with a proven track record to boost their lead generation. Ensure that the way you structure your incentives gets you a good ROI.
Assess Industry Trends
Assessing industry trends can help you stay ahead of the game. While you may be unable to control changing trends on a large scale, staying aware of how your industry is developing allows you to tailor your marketing strategies to suit the changing economic climate.Another way to stay on top of changing trends is to check out your competitor's marketing strategy and find out what they are doing right. However, remember the goal isn't to emulate their success. The aim is to take inspiration from their strategies and capitalize on current trends to create your unique marketing plan.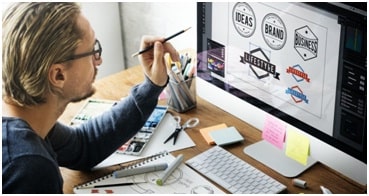 Personalize Your Brand
It can be easy to get caught up in the minutiae of branding your business, but this can detract from actually reaching customers and clients who can make your business a success. Branding is a complex process, but you can make the process simpler by streamlining and refining your brand. One of the keys to better branding is to give your brand a personality. By giving your brand a set of human characteristics, you make your product more relatable, which, in turn, can make your audience more receptive to your marketing strategies.
Find Your Niche
A big part of running a successful marketing campaign is reaching the right audience. In his renowned TED talk, Seth Godin asserts that marketing success isn't just about making as many people aware of your product as possible, you need to find the right audience that already believes in the value of your product. Find your niche and tailor your marketing strategy to that specific demographic. Affiliate marketing is a great way to achieve this since your affiliates already have a broad follower base who are already interested in your brand style and will be more receptive to your products.
The Final Word
Acquiring new customers can be challenging for small businesses and the end of the year is an ideal time to analyze your current marketing strategies and how to get and convert leads to repeat customers. 
Your end of year marketing goals set the tone for the success of your marketing plan for the year ahead. Don't go into the New Year without a firm plan in place for the future of your small business. Ensure your goals are realistic, achievable, and measurable to ensure success for your business in the year ahead.