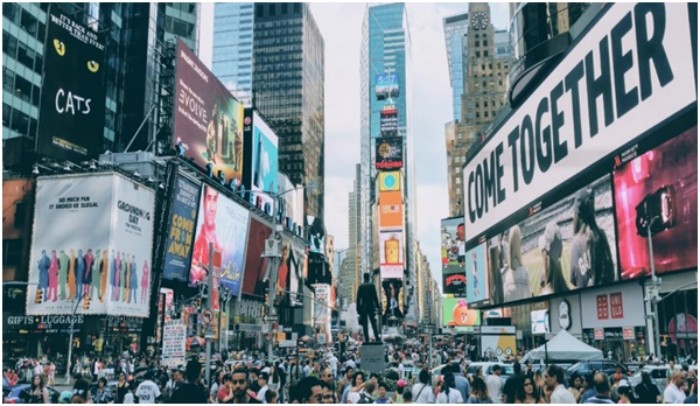 There are two undeniable truths about marketing your startup business.
One is that you needa great quality product to outperform your competitors.
The other says you need a great amount of marketing communication strategy to gaina massive audience.
"Nothing makesa good product shine better than a well-thought-outmarketing strategy"
PR and marketing aren't things that you can start and pausewhenever you feel the need to. You cannot be more wrong if you seem to think that you can write a press release about anything happening, send it tojournalists and customers, and
Voila,
You'll get the results, just like that.
Marketing communications strategy means making sure that the way you communicate as a brand works well to get you exactly where you planned to go. It is simply thinking about every bit of communications in terms of the content, press articles, event communications, and so on.
Here are seven basic steps in which you can do it strategically:
One Liner Marketing
There's no point buildinga marketing communication strategy if you aren't sure who you are as services and a brand. The answer to it could be really hard, but as a team you can always have an answer.
2. Core Story Marketing
Think of a bigger picture with core story marketing.
Your core story of what you do, why you exist and where you exist should be there on your website and posters. For example: if you're a startup for the fashion industry, share about why the customers need this, how you are different and what sort of problems you are solving.
3. Goals of Marketing Communications for your Company
One dream. one team!
The most overlooked part of marketing communications strategizing is figuring out the answer to "WHY".
While you head on to get the answer to it, know that there are two different types of goals for a company-
Communication goals
Business goals
The business goals keep changing with time, but the communications goals of your company should always be aligned with your business goals. Some examples of them are:
#1Business goal: To hire 100 new employees for product team.
Communications goal: Start improving the employer brand among the whole community.
#2 Business goal: Increase ROI of health product by 60%
Communications goal: Position the product as highly required for a healthy lifestyle.
4. Reach Your Audiences with Solutions
Get the clear answer to who are your target audience and why. Try to get yourself into theshoes of your customers and wonder- How do they spend their whole day? What sort of life do they live? How much time do they have for your product?
Getting all the solutions to such problems would help you fine-tune your language and tone, as per required strategy for marketing communications.
5. Channels
Remember- Your story is boring, until proven otherwise!
Get to know if any of the marketing communications activity is worth doing, whether it's an event, interview, or just an article.
So, target your audience, on a channel that they arealready present on. The content sharing could be through events, newsletters, or even social media. Trust your understanding and always take noteof regional differences.
6. Get organized content
Spread the content that serves all your business and communication goals. The content should matter for all your audiences and must work in terms of channels. Get ready to serve the answer to the Question- What do I know that others don't?"
Get started with the topics that stand out- with open questions and related topics. Underpin your marketing communications strategy and think about ideas for article content.
Think of the basic pillarsfor your content and plan your activity around those pillars. You can always rely on amazing content such as testimonials, word-of-mouth, photos, or even marketing videos from customers, that too for free.
7. Get your content in the open with execution strategy
It's time to put your hands on work to build up your communications strategy. There are varying tricks that work differently with valuable content, such as crafting pitches, PR for a journalist, body language and face gestures in an interview, and hosting an event.
8. Internal needs:
Get to know aboutthe audience's attitude and perception towards your brand products and services. Communicate with customers through different mediums of contact, right from the moment they visit your website and place an order to the post-delivery procedure.
How about managing a positive "word-of-mouth" among customers? Keep everything synchronized with promotions and advertisingprograms.
9. External Environment:
Analyze the entire buying cycle of your top competitors' products and services. Get to know about their positioning, communications programs, customer services, website and current PR campaign. How do they get their first-time customers? What has been unique about their strengths and weaknesses? Then build up your message with a product differentiation strategy.
10. Communications Objectives
It's time to address all your needs with your marketing position. The positioning must be directed towards the overall marketing goals of your company. The current assessment plan will give a clear idea of how to develop the best communication goals for the process of differentiation and branding.
Here are some examples of deciding on communication goals:
"Get the loyalty of customers by nourishing a long-term relationship with them."
"Market the business as declared leaders."
"Keep motivating all the past customers to check our website for ongoing deals on purchases."
"Inform customers to stay updated with our online library of blogs".
"Target audience must be the clear goal in terms of numbers".
11. Spread the Key Message
Research the emotion that you want to be associated with, while marketing your brand. This will help you deliver your brand through all points of contact effectively. Incorporate the key message into your sales strategies also – that is in brochures, advertising channels, events, website, store, press releases, etc.
Here are some well-framed examples of the key messages:
"The fastest service across country"
"Best rates…possible"
"Your nearby food delivery partner"
"Professional services at affordable prices."
"Our store offers easy to use and personalized …"
12. Budget
Get a well-framed detailed budget of all the activities and strategies. Then compare year-over-year dollars spent to get the desired results by defining theROI of them all. It isn't a complicated process, since it doesn't need much effort to maintain. Focus on keeping it up-to-date, so as to track the results all throughthe year.
13. Evaluation Plan
Get parameters in your evaluation plan to state the effectiveness of your marketing plan. The standards set up will act as a benchmark, to bring in new marketing communications strategy all through the year.
Examples:
* Keep tabs on changes in number of inquiries and contacts, after execution of key communications changes in programs.
* Measure PR exposure, with the press releases issued every quarter or half a month.
* Keep a track of ROI for both advertising and PR plans.
By now, you now know better!
Nothing remains static in the marketing industry. Get ahead in the game and don't let the market share the returns with your customers. Consider these 13 strategies to generate more business and sales this year.
Author Bio:
Andrew is an easy going person with knack of writing. He is a multi-niche blogger and specializes in SEO, social media and marketing communications strategy. He has five years of experience in writing, love adventures and photography.