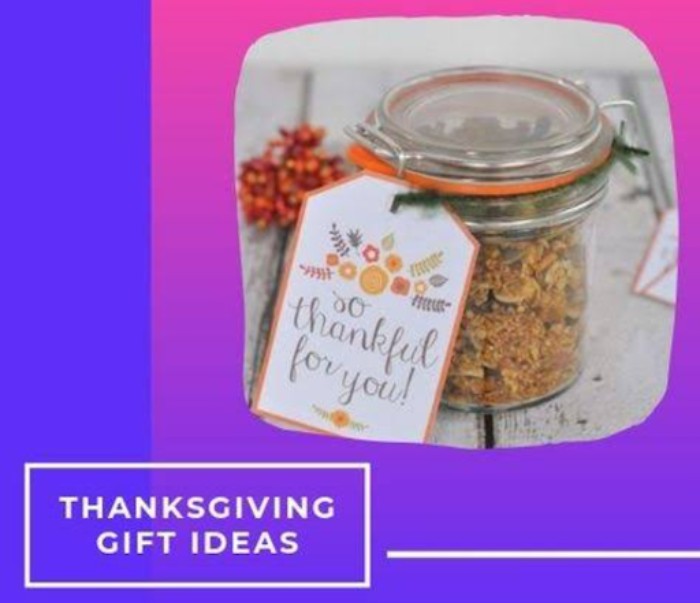 The holiday season is quickly approaching!
And because you're busy with your final touches on getting your Thanksgiving menu together and prepping those pies; at the back of your mind, you're wondering why time feels like it's flying by so fast. Thanksgiving season is an occasion for family and friends' reunion, and you could be a little confused about what gifts to get them. We have worked tirelessly to save you the trouble by compiling winsome Thanksgiving gift ideas just for you, to make your holiday gift a little bit easier.
Personalized Wine Labels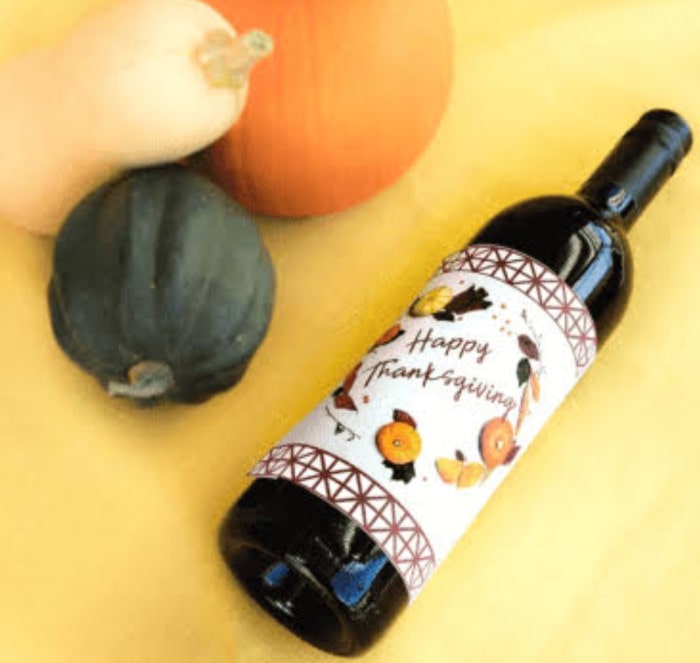 As families and friends pause to give thanks for their countless blessings, be sure to surprise them with their favorite wine bottle. Then dress it up with great and unique personalized labels. These printable labels feature assorted great holiday messages such as "Happy Thanksgiving," Eat Drink and be Thankful," and "Gather Together Give Thanks." Also included is some space where you can add your short message and your name. The labels will add a level of thoughtfulness.
Monogram Glass Candle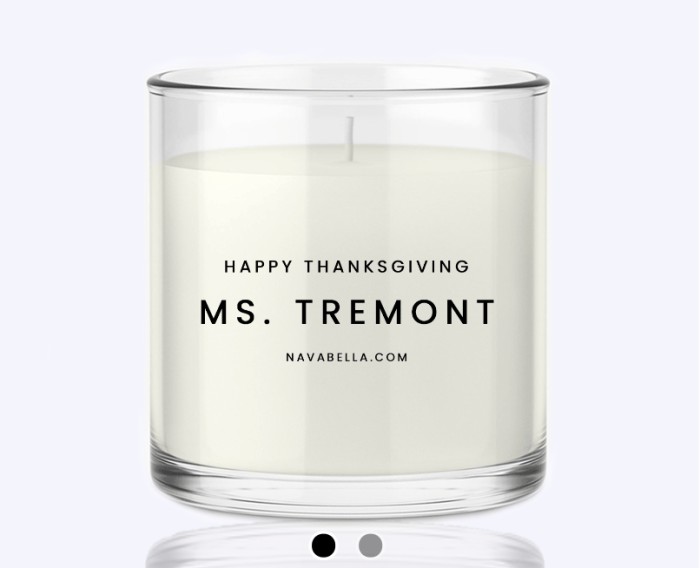 Another fantastic, cute Thanksgiving gift idea is this monogrammed glass candle holder that's beautiful and sturdy. They include personalized options for you to add a thoughtful message for your loved ones. The frosted candle holder, stylized with your design, will go a long way to add that perfect personal touch. Your lucky recipients will remember it for a long time as they will never go out of style!
Scented Candles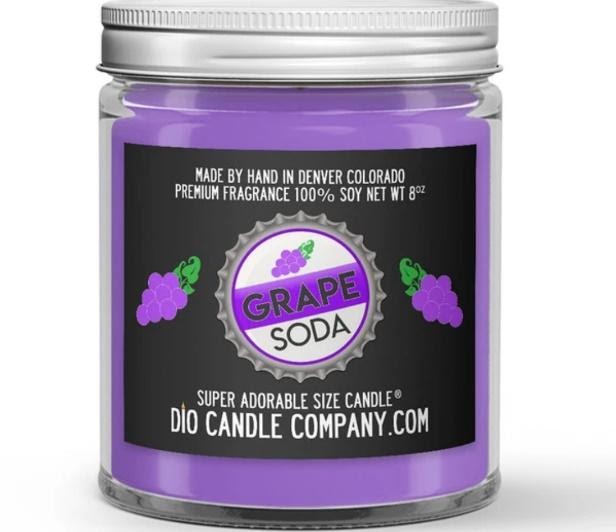 With Thanksgiving dinners soon approaching, some of the food served almost always includes; roast turkey, pumpkin pie, sweet potatoes, and cranberry sauce. Inspired Thanksgiving-themed candles that smell like Thanksgiving dinner – Turkey stuffing, Cranberry Sauce, and Sweet Potatoes scents. Most probably for those who can't get enough Thanksgiving smell, or for the people who do not cook at their houses.
Also available is a sweet grape scented candle with a hint of aged oak and citrus peel. Does that ring a bell – a nice glass of Merlot and another glass of Chardonnay? Whatever the reason, start the celebration early and gift your friends with this Thanksgiving -scented candles that set the holiday-mood right. This Thanksgiving, a scented candle set for your candle-loving friends will be great; it can be a great centerpiece and burns for long.
Thanksgiving-themed Cake Stand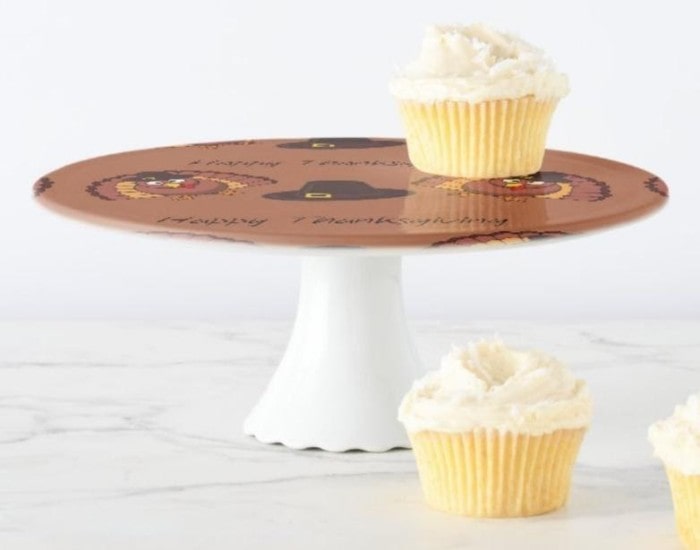 Dessert anyone? Have your friends display their Thanksgiving fall fiesta cakes or even pies in style with a Thanksgiving-themed custom cake stand on the festive table. Made of white ceramic porcelain, stylish scalloped pedestal, and vibrant, full-color printed with a high gloss finish, which complements your Thanksgiving table décor and can be used to display other holiday treats. Give this cake stand to your friends as a thank-you gift this Thanksgiving holiday.
Glass Flute Set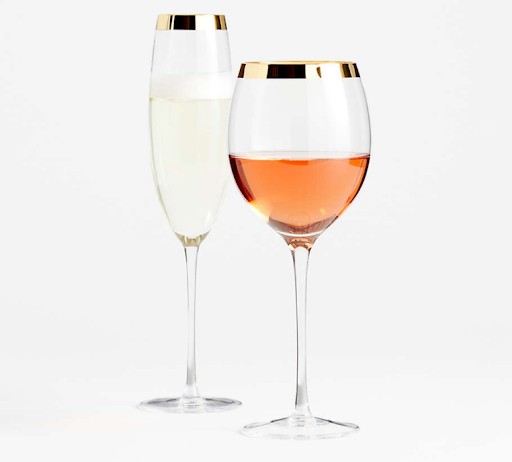 Thanksgiving stunning champagne flute glasses are a sure way to kick off the giving season mood. Add color to your gift recipient table with the gorgeous sets as you toast the beginning of the holiday season with friends. Have your friends enjoy the holidays by popping a bottle of bubbly and filling those flutes! It's time to show off with these classic- shaped and super sleek stem glasses.
Bath Salts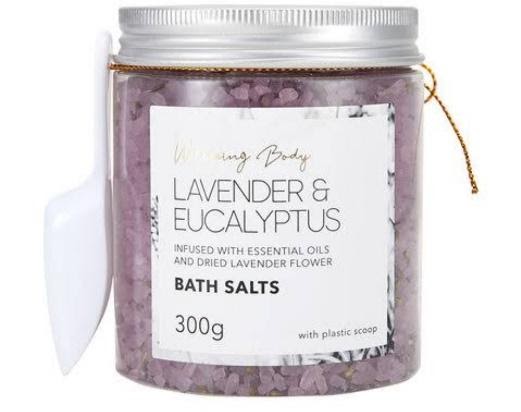 Talk of little luxuries!
This calming scented bath salts with essential oil and lavender buds in an apothecary bottle. What an excellent Thanksgiving gift idea to give a loved one? This bath can help in soothing muscle pain and making your skin glow. They are luxurious, calming, and relaxing baths. The bath salts bottle contains mineral-rich dead sea salts, Epsom salts, lavender buds, flower petals, and lavender essential oil blend, a perfect gift to your family and friends.
Indoor Herb Garden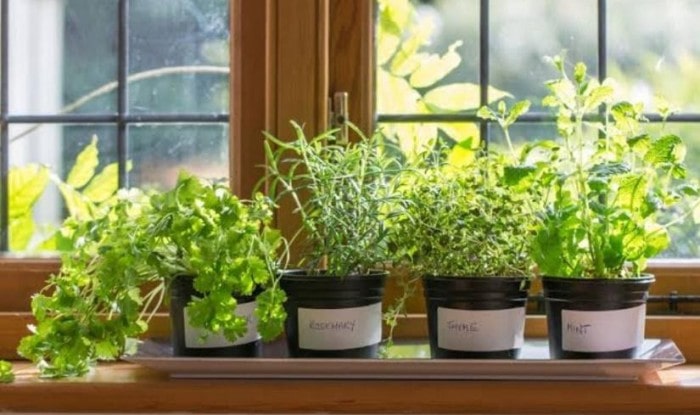 Imagine getting all of your favorite herbs by your kitchen window to season turkey and side dishes with fresh garden goodness! It can be a brilliant idea. Parsley, chives, sage, basil would thrive, to have fresh herbs all winter long. What makes them great is that caring for them is easy, and anyone can grow these holiday herbs, ensure enough water to your potted herbs regularly.
This herb garden will make the most remarkable family feast tradition seasoned by fresh herbs picked from the garden table to add zing to the turkey stuffing. Gift your loved one in time for the holidays, see how grateful they will be.
Thanksgiving Gift Basket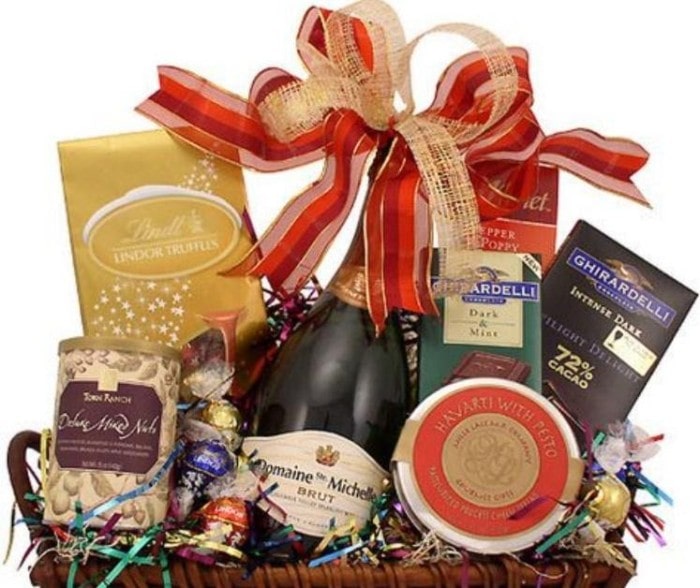 There's nothing that can express great appreciation than this gorgeous winsome gift basket. This basket makes a delightful Thanksgiving gift ideas that overflows with delicious gourmet foods and the best bottle of wine. Be sure to enter the reciever's name and message. You can either buy one or make your own if there's time left, make sure you personalize it specifically for your gift recipients.
Pumpkin Spice Sugar Scrub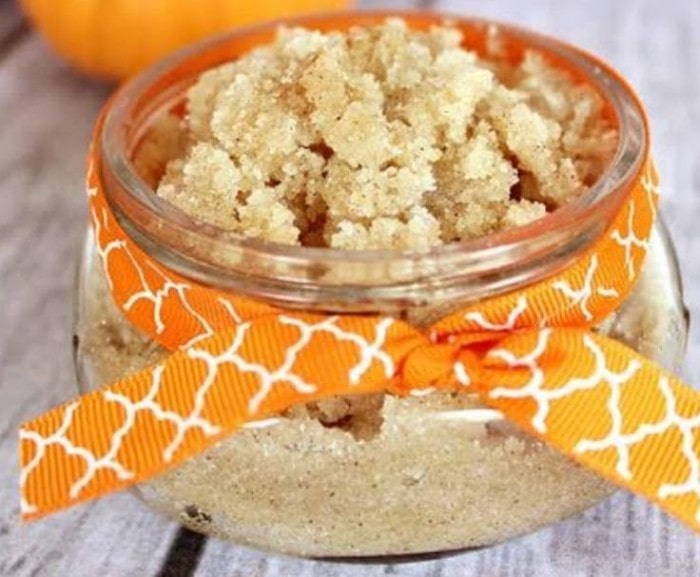 For the ladies in your life, this pumpkin sugar scrub will mean a lot to them, plus it smells fantastic, just like a pumpkin pie. With the weather turning cold and frosty during night time, it's the perfect time to gift someone this spice sugar scrub to keep their skin well hydrated.
Thanksgiving Tri-Pie Pan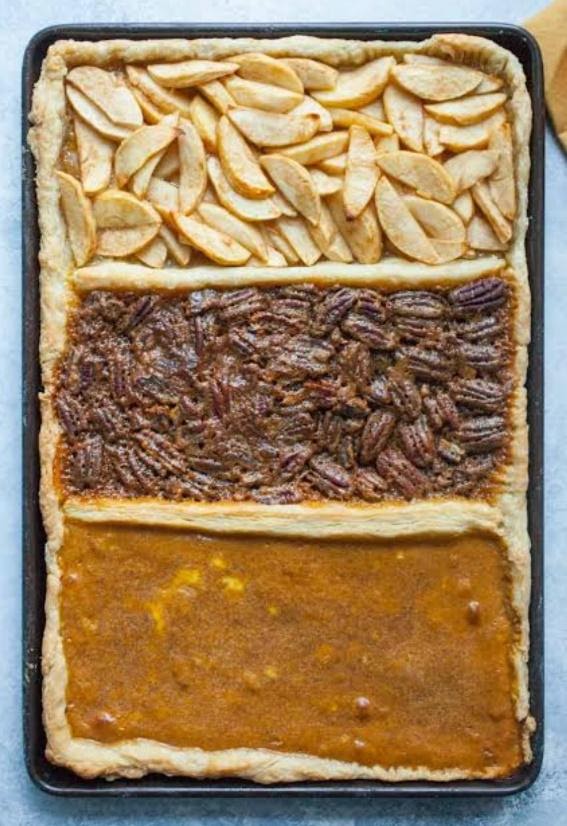 Do you happen to have that one friend who's always in charge of dessert on Thanksgiving? This tri-pie pan will be a fab Thanksgiving gift as it won't be Thanksgiving without a pumpkin pie. People prefer different kinds of pies, with this tri pie that bakes three pies in one huge pie crust. So, whether some guests are into pumpkin pie, apple pie, or pecan pie, they can all be baked together, saving time and effort and making everyone happy. Gift your friend, make that tri pie, and enjoy the Thanksgiving season.
In Conclusion, Thanksgiving Day is a time for reflection, gratitude, and sharing. We've made gifting much more manageable by highlighting the above winsome Thanksgiving gift ideas for the season. Let the feasting begin!
Naman Modi is a Professional Blogger, SEO Expert & Guest blogger at aroundtheclockgifts.com, He is an Award-Winning Freelancer & Web Entrepreneur helping new entrepreneur's launches their first successful online business.