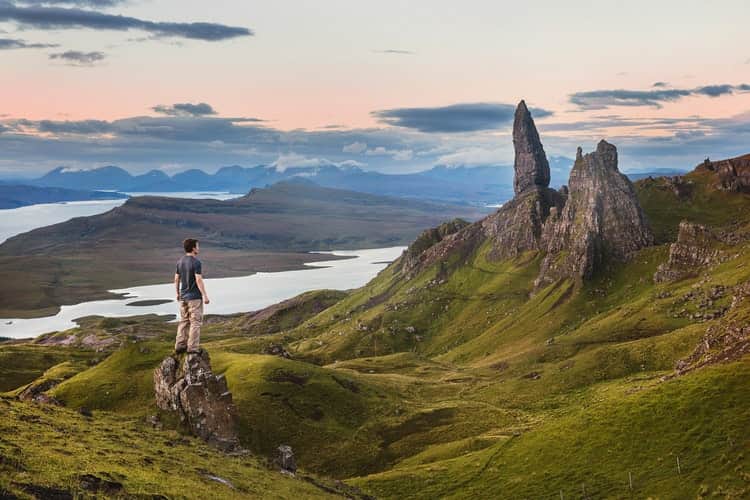 January is finally here! While many people are happily welcoming the "most wonderful time of the year", some adopt their grinchy attitude as soon as they see the first snowflake.
Winter is a magical season, but unfortunately, it is not everybody's favourite. However, even if you don't believe this is the season to be jolly, you should think about offering yourself the fairytale vacation you've been dreaming of. And to help you plan your winter escape, here are the best places to visit if you hate winter.
1. Hamburg, Germany
If you are dreaming of a warm winter, Hamburg is the best destination, not because of the temperatures, but the vibe of the city and the positive attitude of its people. The truth is that winter is harsh in Northern Germany. But once the Christmas Markets are installed, and the streets are beautifully decorated, everybody forgets about the cold weather. The whole city of Hamburg comes to life under the charming lights, all locals and travellers are cheerful, the mulled wine is tasty, and the street food mouthwatering.
In case you want to see where all naughty adults spend their holidays, catch a glimpse of Santa's Pauli Christmas Market, a colourful place located on the notorious street, Reeperbahn. Those who find this market too much should wander around the Rathaus Market, explore the stands, and chat with the friendly vendors. When you feel cold, rest in one of the cosy cafés. And to get to know the city, visit some of its interesting museums. Miniatur Wunderland is definitely a must-see while in Hamburg.
2. London, England
London is one of Europe's most beautiful cities and visiting it is always a fantastic idea. But if you hate winter and you really want to have a memorable vacation during its cold months, this is definitely your destination. Everybody loves the city, no matter how cold or rainy it gets!
If you plan the trip during December, prepare to feel as if you were in a real fairytale. The whole city is filled with fascinating decorations, imposing Christmas trees, and colourful markets.
In addition, London is waiting for history and art aficionados with great museums. And the best part is that many of them are free of charge. The British Museum, National Gallery, and Natural History Museum are some of the best museums in London, but there are many more waiting for you. And don't forget about the multitude of restaurants. England's capital city is a foodie's paradise!
3. Vienna, Austria
Do you hate winter because of the cold weather, but you love the Christmas spirit? In this case, you must visit Vienna. Yes, it's going to be cold, but the city is so beautiful and festive that everybody tends to forget about the low temperatures.
With its famous Christmas Markets, and even more famous coffee shops and restaurants, Austria's capital makes the perfect winter destination even when this season is not your cup of tea. If you are a foodie and you want to eat the best wiener schnitzel which also happens to be bigger than the plate, you must eat at Figlmüller.
And if you are a coffee aficionado, explore the interesting café scene of the city, without missing Café Frauenhuber. This is not only the oldest café in Vienna, but it is also the most famous because both Mozart and Beethoven played table music for its guests.
4. Lapland, Finland
If you hate winter but you want to spend your holiday in a magical wonderland, Lapland is the perfect destination. Not only is this the official home of Santa Claus, but it is also a great place for people who are into adventurous winter activities. In addition, in Lapland, you have the chance to admire the amazing Northern Lights.
Whether you believe in Santa Claus or not, visiting his cheerful village will be an unforgettable experience. Located in Lapland's most famous town, Rovaniemi, Santa Claus Holiday Village gives visitors the chance to meet everybody's favourite man, catch a glimpse of his office and the famous post office where all the letters arrive, as well as experience the Christmas spirit firsthand. In addition, prepare yourself to enjoy skiing as well as memorable reindeer, husky, and snowmobile safaris. Then, relax in a Finnish sauna and indulge in the delicious Lappish cuisine.
A fantastic place to spend your Lappish holiday is the Ylläs ski resort. Not only will you be able to have a great skiing escape there, but you can also relax in the best Finnish sauna, which is actually a gondola. Yes, you will be able to unwind while admiring breathtaking views.