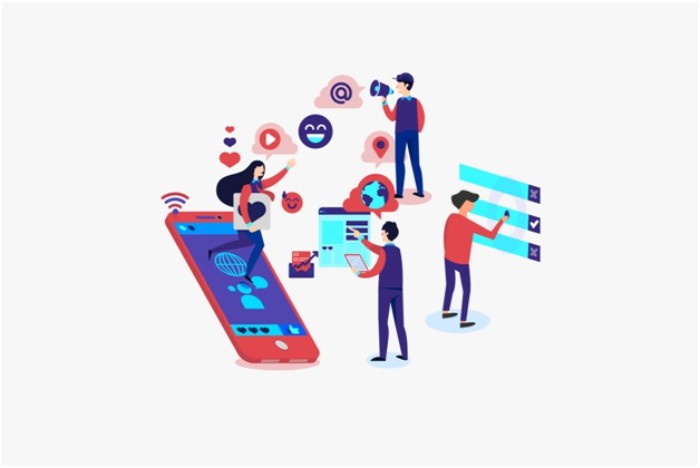 Running a business, especially in a competitive market like New York City, requires inspiration and ingenuity in your digital marketing efforts. But no matter how clever or engaging a Tweet, video ad, or article is, it won't help build your brand if your audience can't see clear connections between the content you produce.
Whenever you create a campaign or any other form of content marketing, those efforts need to align with a specific goal or set of goals. Ensuring your marketing is consistent will allow you to efficiently and precisely market to your target audience and build brand loyalty.
What Does Consistency Mean in Content Marketing?
Within the realm of content marketing, "consistency" can refer two either of the following principles, both equally important to effective branding:
Content Consistency– Content marketing consistency means having a clear voice and style that's the same across content marketing forms and platforms, including social media, videos, blog posts, photos, and printed media. The easiest way to achieve this is by creating in-house style guides that cover design elements and copywriting and training your staff to use those guides.
Publishing Consistency– Consistency in publishing refers to posting and publishing consistently and keeping the content coming. Luckily, most social media sites have publishing schedules built into them. For instance, you can schedule Facebook posts in advance, and you can use tools like Hootsuite to schedule posts for numerous social media sites at once. Ensure your team knows what content is due when, and manage post or article due dates through sites like Monday.com or Asana.
Why Is Consistency So Important?
If your company doesn't have a consistent schedule that you strictly adhere to, you can lose a lot of your current followers or clients and lose out on new ones. Studies show that brands with a consistent schedule are 20 percent more profitable than competitors who don't.
As explained above, consistency doesn't just apply to how often you publish. If you publish a well-cited article one day and hardly-relevant meme you found on Facebook the next day, the chances are that you'll create confusion with your audience.
Your followers and customers expect variety in terms of content forms and topics covered, but not in quality. As such, be sure to create an upload schedule that allows your team to create quality content that adheres to all brand guidelines within a strategic time frame.
Maintaining a regular helps create a better customer experience and builds credibility, reputation, brand loyalty, and trust. Once you master consistency, you'll be able to:
Become an established brand authority and thought leader within your niche
Strengthen brand identity and recognition
Connect better with your target audience across a variety of platforms and channels
Make the audience dependent on your content
However, creating an upload schedule that works for your company and your audience is often easier said than done. As such, you may want to consider hiring professionals to help you out. You can work with a NY based content marketing agency to reap the benefits of a professional, targeted, consistent marketing approach.
Practical Tips for Consistent Content Production
If you're developing your content production schedule, you'll want to ensure everyone on your team is on the same page. To do that, be sure to:
Get Your Designers On Board– No one knows your company's design and branding more than your designers. While writing clean, consistent copy is essential, so is design consistency. Ensure both these teams work together to ensure you're using the correct colors, fonts, logos, and any other visual aids your company regularly uses.
Create Robust Customer Personas– Creating an effective style guide and consistent content requires that every member of the design and copywriting teams has an in-depth understanding of the target market. Using customer personas is a great way for writers and designers to visualize and connect with the company's audience.
Don't Let Consistency Stunt Creativity– Consistency in content marketing doesn't mean publications have to be boring. Encourage your designers and writers to see branding guidelines not as restrictions but as building blocks to engaging campaigns.
Consistency Is Quality
It may seem obvious that your company needs to post to its social media platforms, blogs, and websites as much as possible. However, it isn't beneficial to post multiple times a day if what you post is random, unimaginative, or of low quality. To avoid this pitfall, make sure you talk to your team about creating consistent messaging in your content marketing campaigns and across all platforms.