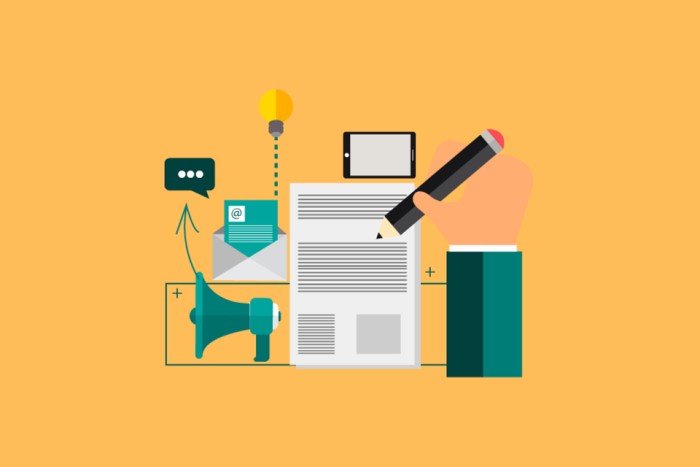 According to News Cred Insights post, marketers who produce optimized and quality content enjoy an audience who spends a substantial amount of time on their portal.
As appealing as it sounds, being a part of this lot isn't an easy feat.
It asks for a lot of time, information, resources, and a kickass creative knack. After all, you are compelling prospects to choose you from a deep pool of entities. Let them know what makes you special. How are you valuable to them? What could go wrong if they choose someone over you?
Bain & Company says it is 6 to 7 times more costly to acquire new customers than to retain one.
And we completely agree.
While content marketing is your way to sail out of hot waters, you must have a refined set of skills to knock your customers with mindblowing content strategies.
What is Content Marketing?
As per the definition by Content Marketing Institute, it is a strategic marketing approach focusing on creating and distributing valuable, consistent, and relevant content to attract and retain a well-defined audience. It will ultimately drive profitable customer action.
From big companies like Microsoft, Cisco Systems, P&G, and John Deere to local small businesses, everyone works to improve their customer experience through content marketing. And why not?
Worldwide, as per Statista, the global digital population is over 4 billion. This includes 3.7 billion mobile internet users.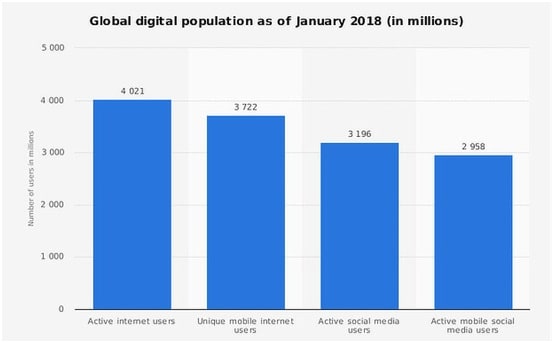 Regardless of the type of marketing tactics you use, content marketing should be a part of your process. Quality content is the crucial component of all forms of marketing, including Search Engine Optimization (SEO), Public Relations (PR), Social Media Marketing, Pay-per-click (PPC), and Public Relations (PR).
To make it useful, make sure you have a well-documented content strategy. Research by PointVisible says that 60% of B2C marketers commit to content marketing as their ultimate customer acquisition weapon.
How Content Marketing improves Customer Experience?
Forrester defines customer experience as every interaction or touchpoint your customer has with your brand. Apart from what's (interactions), it also includes how's (feelings, perceptions) the customer experiences.
CX starts with a company aiming to be customer-centric. And content marketing is in a unique position to help carve better customer experiences.
Here are some ways of how content marketing enhances customer experience:
They find it relatable
When a company is aware of target demographics' likes, dislikes, and preferences, they make sure the content hits the right chords. For example, if they sell beauty and skincare products, their content focuses on skincare routines, ways to use products on skin, etc. Such content is relatable for brand identity and customer experiences.
Rewards interaction
Customers often engage with content as they receive a reward for doing so. When companies offer free guides, discounts, ebooks, and more to customers who share their posts or subscribe to their forum – it inspires them.
However, it is essential to explain these rewards so that an average customer could quickly grasp the idea behind it. As Natalie Anderson, chief content editor for GetGoodGrade, explains:"the simpler you explain something to your audience, the more impact it will have on their actions regarding your brand."
Provides helpful tips and tricks
Content that offers a solution can attract a more significant following and make your existing audience appreciate the efforts you put into your content. When the path to resolving their issues is a seamless straight line, it enhances the customer experience.
No wonder that 64% of marketers want to learn how to build a better content strategy (Marketing Charts).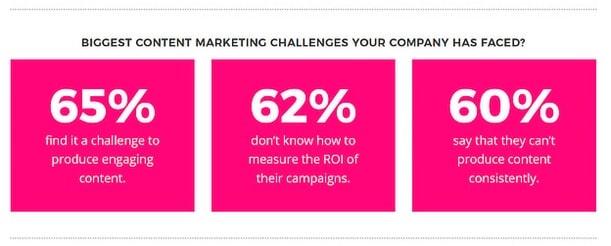 Companies need to figure out the topics that put potential buyers in a fuzz when working to offer solutions to your customers. The next stage is to post content related to those problems. Usually, articles, including lists, are more popular as they contain attractive images and make reading more pleasant.
Strong communication with people behind the brand
At times, technology cannot satisfy your customers, and they crave for human communication. A content marketing strategy where prospects can directly have a conversation with people on board enhances the digital customer experience.
Marketers make an effort to reply to customer comments, thank them for sharing content, and sometimes converse publicly. This improves the ranking of their page, encourages customers to share, and makes the brand more memorable.
Microsoft recently declared that brands could create more favorable impressions for 77% of consumers if they proactively invite and accept customer feedback. Like a video addressing customer issues or a blog about current topics improves a brand's reliability.
Offers good looks
One cannot overstate the impact of visuals on customer experience. Empowered customers tend to fill their days with graphics. When a brand comes up with brilliant visuals, it moves the customers. They share it, talk about it, and critique the visuals. This is one reason why Cisco says video will represent 82% of the internet traffic by 2021.
Effective content marketing finds a way to make visuals a part of their content strategy. Due to the increasing obsession with and expectation of quality graphics, visuals upgrade the entire content. Half of those in the age group 18-34 would stop what they are doing and watch a new video released by their favorite brand.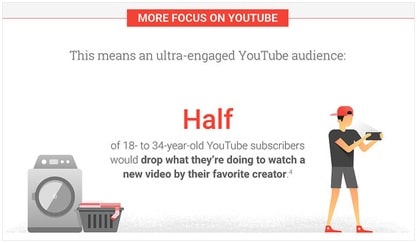 Verdict – Use Content to Upgrade the Overall Customer Experience
Moden customers come across marketing media everywhere they go. The kind of content that leaves the most impact needs ample research. If compelling enough, it can translate your customers into your life-long brand ambassadors.
It may involve incorporating strategic and technical elements of content marketing. In 2020 and beyond, the battle will not run between product features or price range but rather on the entirety of your customer experience.
So, get your creative juices flowing and design a content marketing strategy that hooks potential customers for a prolonged period. Let us know how you plan to go about it!
AUTHOR BIO

Mary Warner is an enthusiast blogger. Her compelling research and communication capabilities exchange offerings that have value for the reader. Her passion for writing has been an ever-evolving affair. She loves to share her views related to latest trends in marketing, technology, ecommerce, and the like. She is associated with growth proton.