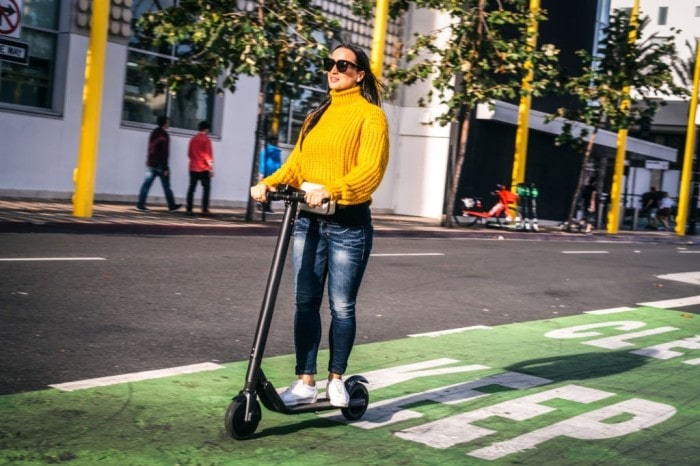 If you have an electric scooter, you should have all the necessary tools to fix the scooter. These tools come in handy and are easy to use. They can make your life easy as you don't have to search for a mechanic if something goes wrong.
I have compiled a list of the six most useful tools for your electric scooter that we will discuss below one by one.
1) Safety Vest – $15
Nowadays, road accidents have become frequent due to road traffic. I have been into one a few days back, but fortunately, it didn't cause much damage.
Please buy a Safety Vest for your kid when he or she is riding a scooter. And advise them to wear this vest wherever they go as it is for safety purposes.
2) Gloves – $25+
You can choose a pair of gloves according to requirement. These will enhance your riding experience as well as keep your hands safe during any unfortunate incident.
In winters, you can use the same gloves to keep your hands warm. If you ride at a slower speed, then any gloves can do the trick. However, if you are a high-speed lover, then you should buy thick leather gloves.
3) Front Light – $35+
If you ride your scooter or moped in the dark, then having a front light attached can make a huge difference. It will make the road as well as the other vehicles visible at night.
It will surely keep you safe from any unfortunate incident. You might think that the scooters already have a light, but they have such low light that they do not illuminate the path ahead. So keeping an extra pair of lights can help a lot.
4) Helmet – $40 to $200
The helmet is an essential accessory while riding a scooter. There have been tonnes of people that were saved due to the use of a helmet.
These helmets come in different shapes and sizes, and you can buy the one that you like. And make sure the helmet that you are buying is a CPSC-certified helmet. They will protect you while you riding your scooter to commute.
5) Eye Protection – $15
There is usually no windshield protection in front of the bikes, so buying eye protection glasses can be vital for you. They will keep your eyes safe from any debris or dirt on the roads.
You can wear sunglasses in the morning to help you see even in the sunlight and a phototropic glass at night for better visual.
6) Phone Holder
You can also buy a Phone holder for your scooter. You can attach it in front of your scooter while navigating. It makes it easy to see the map or notification were without any distraction from the road.
Conclusion
These were the six things, in my opinion, that is essential while driving an electric scooter. You should have these accessories with you to keep you safe.
The vest, gloves, and helmet will keep you safe during any mishap, and the light will increase your visibility at night.
Make sure to buy this stuff when you purchase an electric scooter for yourself. These cost a lot less but can save a lot from happening to you.