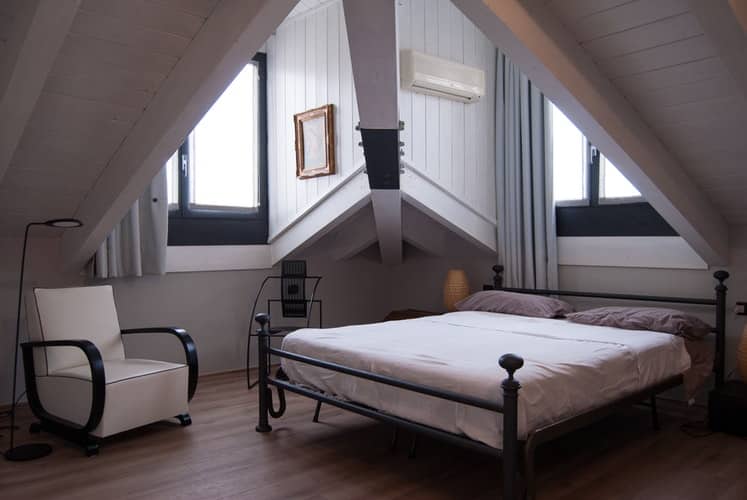 Tips and Tricks to Help You Achieve Your Quest for Cozy
Home interiors are a great way to stay inspired in everyday life. Personal surroundings have a big impact on your perceived and overall level of happiness. After a long day, who wants to come home to a space of unimaginative design full of clutter? One way to prevent this from happening is to participate in the Danish principle of hygge.
Pronounced hoo-gah, this trend often increases in popularity during the cold, winter months. Becoming a popular interior design aesthetic, hygge began as a more broad philosophy or lifestyle. Hygge values contentment with one's surroundings and enjoying each moment to its fullest.
Finland is ranked first in world happiness levels with Norway and Denmark following close behind. Many Scandinavian countries attribute hygge to the rationale behind their high happiness levels. Considering the happiest countries in the world are also some of the coldest, there must be some merit behind hygge.
While hygge home decor focuses on simplicity, its lifestyle must also be considered in order to fully enjoy this trend. Use these helpful tips and tricks to keep hygge first in your home design while putting happiness first in life.
The Simple Life
At its foundation, hygge is all about enjoying the simple things in life. A great way to incorporate this into your everyday surroundings is by organizing and decluttering.
A helpful hint to keep in mind is "a place for everything and everything in its place". There are many different options that can help you effortlessly simplify your space while sticking to hygge.
Minimalism is a trend that is closely related to hygge principles. Consider decor pieces that are straightforward and serve a single purpose. For example, minimalist bookcases are an excellent addition to any home to aid in organization as well as decor.
Custom built-in bookshelves are another great strategy to keep things organized. This is a great opportunity for incorporate space for a hyggekrog. A hyggekrog is the Danish term for a cozy nook in your home to enjoy a peaceful activity. This could be reading or simply watching the world go by through a window.
No matter the choice you make, display what matters most to you and constant happiness is sure to follow.
Rest and Relaxation
Rest and relaxation are two excellent approaches to participate in hygge. Include lots of seating space throughout your home and cozy guest rooms for visitors. Whether you enjoy lounging the day away under the covers or getting a good night's sleep, it's undeniable that a little R&R will aid in home happiness. If you're just starting out with hygge, there are plenty of mattress options online to keep things affordable.
When incorporating relaxation into your abode, bathrooms should be kept in mind for renovations. Many choose to unwind by enjoying a spa-like experience. Try a jelly bath for a new way to recharge. Soaker tubs and walk-in showers provide comfort and an opportunity to restore oneself, especially during chillier seasons.
Feel the Love
Surrounding yourself with loved ones, both literally and figuratively, can help hygge flow nicely throughout your space. Living areas such as family rooms and kitchens should be at the heart of entertaining. Remember to keep these areas free of barriers so that guests can move comfortably through your home.
In terms of home decor, consider a gallery wall to feature what means most to you. Display friends, family, four-legged companions or fond memories that bring a smile to your face. Use new wall art trends such as macrame plant hangers and tapestries to tie in worldly aesthetics.
Fill your home with warmth by furnishing it with pieces you love. Make sure your home decor is based on your personal preferences and favorite appearances. Express yourself using colors, textures and fixtures.
Leave the Light On
Ambiance is a major factor when it comes to hygge interiors. Some homeowners prefer to relax in the glow of a fireplace while others crave natural light. Whatever your desire, your hyggelig home should cater to you.
When the sun goes down, lighting fixtures and candles are a great way to tie in little hints of hygge expression. Don't forget that minimalism is best when adorning your space, so look for understated fixtures with a Scandi vibe.
Candles incorporate a unique yet important sensation to your home: scent. Fill your rooms with your favorite scent to keep the good feelings flowing!
Feel Each Moment
Perhaps the most important thing to include when you hygge is solace. When you experience a moment, be sure to immerse yourself fully. Unplug from electronics that may cause stress such as social media, work emails or forums.
Distractions that are out of our control are constantly confronting us in everyday life. At its core, hygge is a philosophy that provides peace of mind. When you're looking at your space, does it provide you happiness? If so, then you have been hygge-ing all the while.