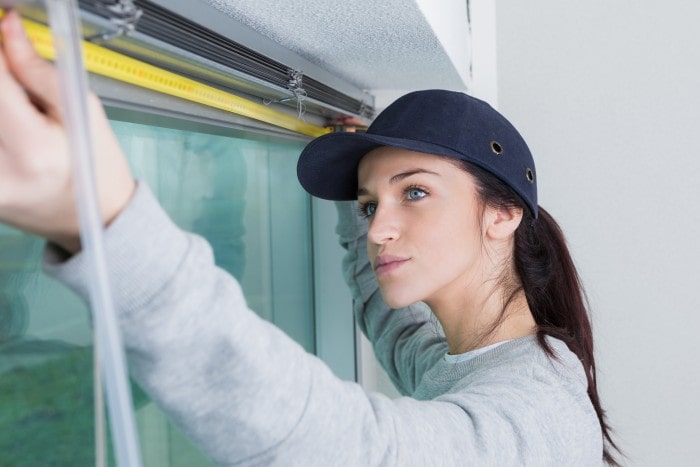 There are many reasons to choose window films. From boosting energy efficiency, to increasing safety and adding value to your home, window films offer a wide range of benefits. When choosing a window film, it's always important to be aware of what you're trying to achieve. While there are various factors to consider before installation, like the cost and characteristics of each film, here are the 9 essential things to consider when choosing the right window film for you.
It's always wise with any investment, to make sure you're getting the best. It's vital therefore, to ensure that the film fits your window and adequately adheres to the glass. It's crucial to hire an expert in window film installation and services. Be sure to find a window film company that will implement the right procedures and techniques to provide you with a professional application.
There are a wide range of window films to consider before settling on the right option for you. There are decorative window films, solar window films, UV window films, as well as security window films. Are you looking to add privacy? Or, are you looking to increase your home or office's aesthetic appeal? Depending on what you're looking to achieve, your choice of window film may vary.
Be sure to answer these important questions and know exactly what you want before choosing a specific window film.
A common reason for installing window film is to reduce heat. Window film will help to maintain comfortable temperatures within your home or place of business, while reducing your energy costs.The application of window film could help you to enjoy the benefits of filtering the sun's rays.
If you're looking to reduce the glare and heat from the sun, it's important to consider UV rejection and whether it's right for you. When considering the right window film, be sure to choose a film that offers adequate protection from the sun's UV rays.
A UV window film with these highly beneficial properties will help to preserve the quality of your furniture and facilities, while keeping your rooms cosy and comfortable.
The cost of window film can vary depending on the type of film you require, as well as the size and complexity of the project. It's vital to consider these factors in relation to your preferences and other requirements before deciding to install window films.
When choosing a quality window film, it's important to choose one that packs plenty of longevity. Poor-quality window films are often susceptible to fading due to extensive exposure to severe sunlight. Due to this, you should select a window film that's fade-resistant and resilient to the sun's glare, in order to get the most out of your window film for many years to come.
When it comes to selecting an appropriate tint, there can be various options to choose from. Depending on which type of tint you decide to go for, your window film's colour or appearance will differ.
Some tints will offer transparency due to a higher tint percentage, while others will be more opaque.Be sure to look at the tint options available to you to help guide your window film selection.
If security is a priority when choosing a window film, opt for a window film with sufficient protection layers. Additional protective layers add more security by providing added layers of resistance to your windows. High-quality security window screens will add strength, prevent break-ins and shatter-proof your glass for your home or business.
A warranty on your window film guarantees the protection of your investment and provides you with complete peace of mind.
Despite the great amount of effort and strict attention to detail that goes into window film installation, your window film's durability could be tested in any number of ways. Regardless of what could happen, a warranty will ensure that you're prepared for the worst. In addition, it's also wise to confirm before installing window film, whether or not your window manufacturer's warranty supports the application of window film.
There are many homeowners that have reported window damage to their manufacturer, only to find that they have invalidated their window manufacturer's warranty by applying window film to their windows.