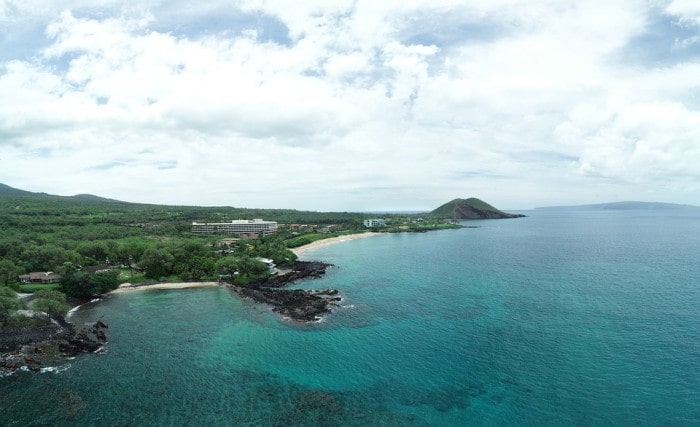 Want to fill your vacation itinerary with a variety of unique and entertaining attractions? It doesn't matter whether you prefer living history or off the beaten path adventures; in general, Maui is a bucket list item to check off for many!
Maui is well-adorned for its world-famous beaches, fresh cuisines, whale sightings, and amazing views of both sunrise and sunset.
With so many fun things to do in Maui, here we have a list of top 10 Maui adventures to do in Maui that you will surely enjoy.
Witness a Haleakala Sunrise
For most of the folks, the chance to sleep late is no doubt one of the most excellent perks of going on vacations. But here in Maui, you will surely want to get up early to view the incredible views east of the morning sun. When viewed from way up above the island shores, you will watch as the morning light spreads dramatically all across the island shores!
Explore the road to Hana 
The road to Hana is much more than just an incredible drive through the beautiful area of Maui. This well-renowned route connects Kahului with the town of Hana and features around 59 bridges, 600 curves, and countless attractions along the way. No doubt, the road to Hana seems relatively short but traveling it with most likely take your all day given the number of scenic lookouts and various other unique places to stop. Furthermore, winding through Maui's lush and tropical rainforest, you will indeed find everything from black sand beaches and waterfalls to the unique roadside stands.
Visit the west Maui Mountains. 
You can follow the highway 30 north from Kapalua for a shorter preview of winding roads and beauty along the road to Hana. You can stop for the fantastic fruit stands for a smoothie and delicious Maui Gold Pineapple. You can take your time and soak in the view of high cliffs and deep blue oceans! These areas are safe to book for vacations as you are almost guaranteed to have warm and sunny weather. However, if you want colder or wetter areas, you can drive to Haiku or the west Maui mountains.
Catch your dinner
Do you love fishing? Well. Fishing in Maui is one of the most popular activities for all the locals and the visitors. There are so many options for whatever kind of fishing you are into. For instance, it can be throw net fishing, spearfishing, sport fishing, bottom fishing, and relaxed pole fishing from the beach. It's a great way to bring home dinner that you just caught fresh a couple of hours ago.
Taste the local flavors
For tasting the best flavors of Maui, you should go where the locals go to eat! For the best local classic food, you can try Poi by the pound in Kahului, or Tin roof Maui in Kahului, etc. With this, you should also try the local shave ice at Ululani. It offers incredible flavors like calamansilime, pickled mango, and natural fruit juices, etc. Moreover, if you love Vodka or have an interest in organic farming, you can also visit the Maui Ocean Vodka organic farm. One of the best parts of this tour is to taste the fantastic and fresh flavor of Vodka!
Do a waterfall rappel
Have you ever rappelled down a waterfall? If no, then experiencing this incredible activity can turn out to be one of your best decisions. It sounds like both exhilarating, once in a lifetime experience! In the lap of Mother Nature revealing its beauty, what can be a more fantastic adventure than this? It will surely offer you the adrenalin rush. By taking this tour, you will bring home not just the unforgettable memories but also the unique travel stories for sure.
Snorkeling tours
It's relatively easy to become mesmerized by the multicolored beaches of Maui, breathtaking sunsets, and loads of hiking trails. Maui Snorkeling is quite popular than snorkeling on all the other Hawaiian Islands! It is in the proximity of Molokini, which means just 2 miles off the coast of Maui. With this far-fetched Maui adventure, don't you ever forget about the world that lives beneath the surrounding! You can have an unforgettable experience by exploring the underwater creatures such as colorful fishes, intricate coral formations, turtles, etc.
The old Lahaina Luau 
What separate this old Lahaina Luau from others is its exceptional location, authenticity, and insistence on historical accuracy. You will find a scintillating performance about the history of ancient Hawaii. You will definitely enjoy the delicious food and drink matched with service a class above the rest.
See the Dolphins at La Perouse 
One of the best things you can do in South Maui is to see the dolphins at La Perouse Bay! After watching the Hawaiians spinner dolphins in their natural habitat, you can take a short walk through the marked trails at La Perouse Bay. You can also choose from a 2.5 hour morning ride with panoramic views of Haleakala and the neighboring islands. Moreover, you can also select the best private tours if you want to explore more as per your desires.
Maui Arts and cultural center
The Maui arts and cultural center are well-renowned for providing Maui residents and its visitors with the most fantastic venue for arts entertainment in Maui. You can explore the Hawaiian cultural programs, dance shows, live music, stage shows and plays, comedy, festivals, concerts, galas, art exhibitions, and much more. Moreover, it doesn't matter whether you are a Maui resident or just a visitor; it is truly a great place to get familiarized with! They provide loads of excellent programs that every individual will enjoy!
Author Bio
Annie, an enthusiastic person, a travel blogger who loves to travel the world and write to tell people about the natural beauty around. The recent tours to Maui, Hawaii and guided tour to Hana has inspired me to share my incredible experience on Maui adventures and the beautiful attractions.