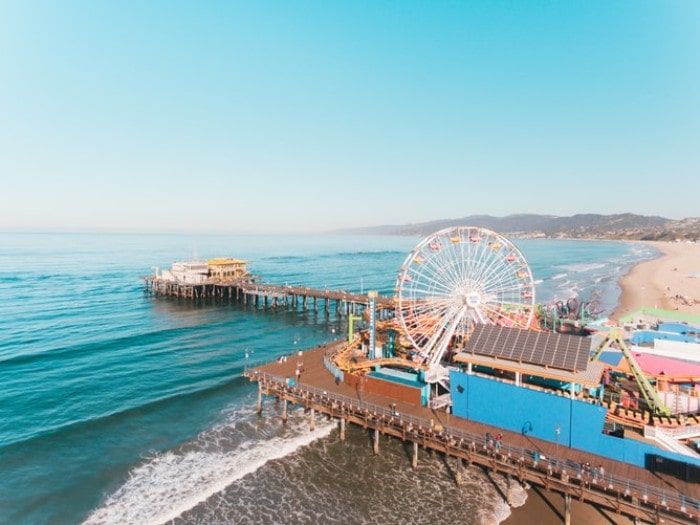 Should you crave some luxurious pampering on your next getaway, Santa Monica's urban amenities promise a feel of the high life. This bustling California metropolis boasts of natural beauty, fine dining, and contemporary lodging facilities.
If you are a smart traveler, you can enjoy a nice luxury getaway in Santa Monica even without deep pockets. A holiday in this exotic destination is incomplete without pampering yourself at an elegant beach side resort with modern conveniences for a memorable retreat.
Enumerated here are some tips to make your dream of living a luxurious holiday come true:
Set the Ball Rolling Early
When you have a goal in mind, the earlier you start working on it, the more achievable it becomes. At least six months before your intended travel date, you can begin researching locations, hotels, and flights. You do not necessarily need to make bookings right away, but this exercise helps you assess your ultimate plan's feasibility.
Beginning the process much in advance gives you time to compare varied options before freezing on the best. There is no pressure of a good bargain soon expiring in the absence of time-limited attractive offers. Getting clarity on your projected expenses covering traveling, staying, sightseeing, and indulging while in Santa Monica helps you put a plan in place to generate funds.
Travel Off-Season
Choosing a time of year when Santa Monica is not flooded with tourists gives you an advantage of lower costs like winter, early spring, or even fall. From accommodation, transportation to food, and sightseeing, you can save a great deal on off-season offers.
Promotions and unbelievable discounts are up for grabs, especially during the lean tourism months as posh hotels strive to attract tourists year-round. During the off-season, you can soak in luxurious experiences at very affordable rates, so it makes sense to take advantage of the lowest prices.
Plan Your Trip to the Last Detail
A nice luxury getaway need not adhere to a rigid itinerary so you can do things at a relaxed pace. Yet, it pays to look into the smallest of details to avoid frantically running around last-minute.
For instance, when you intend to travel a short drive away to Disneyland or Universal Studios, plan a day trip to save on accommodation at the other end. Figure out how you will be undertaking that journey and whether renting a self-driven car or a cab works better.
Select a Location That Offers the Best
Santa Monica offers world-class experiences owing to its Pacific vibe, luxury hotels with upscale rooms, modern amenities, classy restaurants, and spectacular ocean views. When you can savor unique travel experiences in one city setting, you do not have to expand your budget to satisfy your diverse luxury cravings.
Travel Cheaply To Afford Splurging
It is a known fact that Santa Monica hotel properties offer the best value for the money you spend. Instead of paying heavily on all fronts, you can prioritize one aspect to indulge in, like a luxurious stay or fine dining. It is wise to opt for cheap flights to cater for the extra expense while living it up in this coastal city.
Book a boutique hotel where you are guaranteed a lavish stay that enhances your Santa Monica getaway experience.