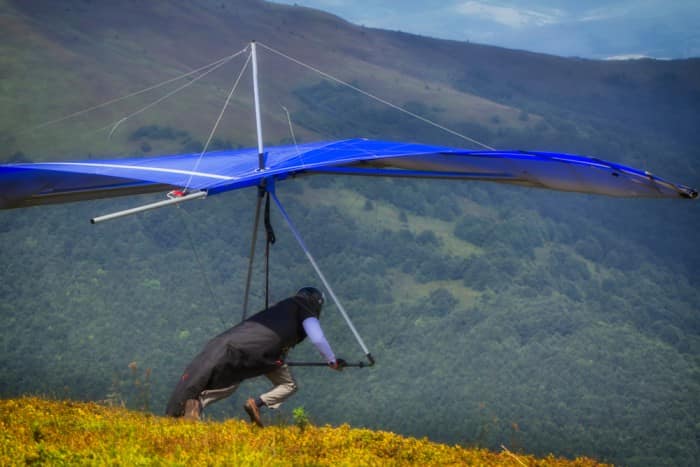 With a year full of events and a picturesque view, the Mountain Tamborine is a perfect holiday destination for people of all ages.
Located an hour's drive from Brisbane, there are innumerable things to do in Mt. Tamborine. Beautiful national parks, dense rainforests, and many natural and man-made attractions, will serve you a thrilling, relaxing, and amusing experience. The place has always something exciting to see and do. Here check everything that you can exclusively enjoy and witness only in Mountain Tamborine.
Gallery Walk
With ample shopping sites, Mt. Tamborine is a perfect destination for a delightful shopping experience. There are numerous art and craft shops dotted in the streets of this place. Homemade soaps, new age candles, tropical watercolours, Aussie antiques, German handicrafts, and maple-pecan fudge are some of the things you can buy.
For an amusing and extraordinary shopping time, there is nothing better than the Gallery Walk. This road long shopping delight lies between Eagle Heights and North Tamborine. Along with artsy-craftsy items, you can pile up homemade jams from this place.
Tamborine Mountain Distillery
This is an award-winning boutique distiller that manufactures premium-quality schnapps, liqueurs, vodka, and eaux-de-view made from originally produced fruits. The Mountain Distillery was established by Michael Ward and his wife in 1993 and is an awarded liquor and distillery brand in Australia having won more than 300 international awards.
Situated on 87-91 Beacon Road, the place is open from 10a.m. – 3p.m.
Tamborine Rainforest Skywalk
It is a stunning attraction in Tamborine Mountain that attempts to overshadow the glory of other elevated forest walkaways like Tahune Forest and the Otways in Victoria. Spread across 27 acres, the 1.5km rainforest walk includes 984 ft. of steel bridges combined with 40m long cantilever rising 30m above the creek below.
It lets you explore the Mountain Tamborine rainforest canopies through a thrilling experience. You need 45 to 50 minutes to complete the walk.
Cedar Creek and Witches Falls
Witnessing the falls is one of the most exciting and pleasurable things to do in Mt. Tamborine. The Cedar Creek Falls comprises two walking tracks – one to lookout the rock pool and other to lookout at the top. There are two picnic regions encompassed by tall eucalypt forest.
Another fascinating destination to check is the Witches Falls circuitlocated beyond commemorative shelter. The circuit routes through seasonal lagoons that are surrounded by piccabeen palm groves.
Cedar Creek Estate
Visit the Cedar Creek Estate Vineyard and Winery to explore the glow worm caves. The estate is known for its Verdelho and Chambourcin varieties, which are among the finest wines of Queensland.
The estate is located on elevated hills with its route offering you superb scenery. There is also a lovely restaurant overlooking the famous Wild Duck Lake.
Tamborine Mountain National Park
It is one of the idyllic vistas over the natural valley that comes after numerous hiking tracks. The Tamborine Mountain National Park is the oldest national park of Queensland. The 13 parts of land stretch across 8km plateau.
Located on the northernmost peak of 60km long and famous McPherson Range, the park is home to attractive rainforests and many walking tracks. Witches Falls, Cedar Creek Falls, Curtis Falls, Knoll, and Cameron Falls are some of the finest spots in this park.
Tamborine Mountain Botanic Gardens
If walking through the gardens rejoice you, do visit the Tamborine Mountain Botanic Gardens. Spread across 11 hectares, the garden has been named as 'The Jewel in the Crown of Scenic Rim.'
This place features a diverse and colourful range or native and exotic flora. The garden is segregated into different theme areas including the Rose garden, Japanese garden, Wisteria pergolas, Cottage garden, Bromeliad garden, and Stone bridge to name a few.
Mt. Tamborine Markets
Shopping is fun in Mt. Tamborine markets, particularly those who are held on weekends. The Green Shed Produce Market is perfect to shop organic products and locally grown produce.
For shopping the best arts, crafts, jewellery, and clothing, plan to visit the Country Markets in Tamborine. The Tamborine Mountain School Markets is a must visit for food lovers. It is famous for the best burgers, pancakes, egg roll, bacon, and exotic breakfast.
Thunderbird Park
Spread across 3.6 hectares of untouched bushland, the Thunderbird Park will let you enjoy a fascinating treetop challenge. Climb the ladders, hang from trees, move on bridges, and move through suspended tunnels. Do ziplining to conquer your fear completely.
Polish Place Mountain Tamborine
It is an excellent restaurant in Mt. Tamborine that comprises west-facing chalet accommodation. The place has cliff top perch offering splendid sunset views.
It is a European style restaurant with spa. You can settle back here and admire the sunset as well as enjoy the tempting lunch and dinner from in-house café opened only on Friday and Saturday.
Mt, Tamborine is a lovely place that welcomes tourists throughout the year. With amazing weather, many fun spots, and natural, scenic beauty, the place has it all. To ensure you have a comfortable travel and stay, just plan your tour with reliable tour experts.