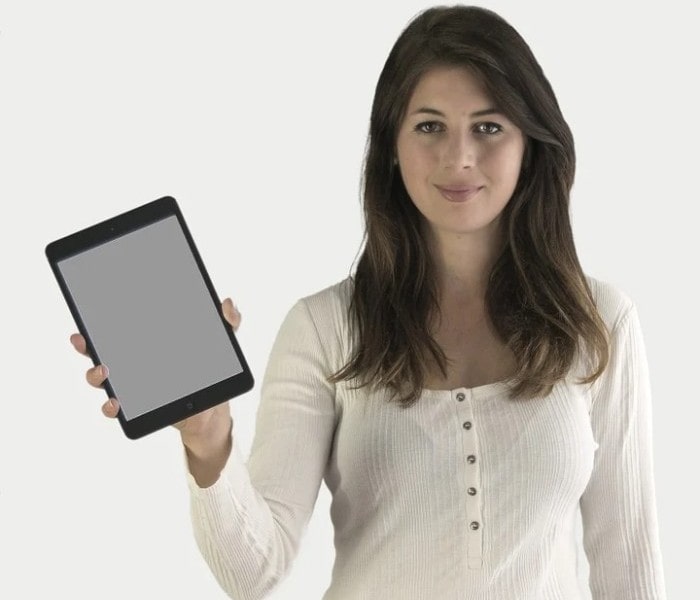 Being under lockdown certainly has its challenges. With the COVID-19 pandemic still ravaging many countries, most people are spending their waking hours at home to avoid contracting the virus. Luckily enough, the world is rapidly transitioning towards the digital space, and people now have the technology to keep themselves busy.
It's no secret that staying at home all day may get you bored, anxious, and restless. But, as responsible citizens, you need to practice social distancing if you want to help flatten the curve. To help you stay entertained and productive at home, we've prepared a list of things you can do with your gadgets during the quarantine.
Download Home Workout Videos
Making fitness a priority is a must during the lockdown. Since a vaccine is still not commercially available, strengthening your immune system is the best measure you can take to avoid the virus.
Now that you have more time in your hands, downloading home workout videos will allow you to avoid various health complications and other infectious diseases even after the pandemic has ended.
It's incredibly easy to lose track of time and let go of your routine during the quarantine. Following a workout program can provide structure to your days and help you remain productive during the lockdown. Just remember that enough sleep and healthy meals go hand-in-hand with exercise for effective results.
Invest in Work from Home Tools
If your company is fortunate enough to continue operations despite the lockdown, you should make it a point to invest in work from home tools. Working remotely comes with a lot of challenges, especially if the nature of your work requires constant communication and face-to-face interactions.
Since you and your team members don't have the luxury of sitting next to each other anymore, you need to have the right software and platforms to optimize your daily productivity.
Downloading a video conferencing platform such as Zoom can help you organize and conduct meetings, and using Google Calendar app will ensure that no one misses an important announcement.
Purchase an Educational App or an Online Class
Learning something new is one of the best things you can do during this lockdown. Since you now have more hours in a day, you can invest in an educational app or take part in an online class to keep yourself busy.
If you've always wanted to learn how to use Photoshop, you could search for an online class in as quick as a click. If you want to take up a new hobby such as painting, there are many tutorials you can find on YouTube.  Practically speaking, learning a new skill can even improve your employability in the long run.
Bring Out Your Inner Dancer
TikTok has gained traction during the lockdown thanks to countless kids and teenagers on break from school, with nothing better to do. It is now perhaps the most popular social application in the world. With catchy tunes and easy to follow steps, anyone can join the fun and learn the latest dance craze.
If you're living with your siblings or cousins, dancing together can be a great way to bond.
Buy a Few Video Games
Since working from home can blur the boundaries between your professional and personal life, it's important to know when to stop. Since you may end up working longer shifts, you may also end up taking your mental health for granted. If you want to keep burnout at bay, looking for healthy outlets is a must.
One proven way you can destress is to play some video games. In case you don't have a gaming console at home or if your house is filled with Apple technology, you should know that you could use your iPhone and MacBook for gaming.
There are tons of casual gaming Apps that you can download on the iPhone, and developers have produced dozens of games that can run on Mac. In case you want to play Windows-based games, you can also install the operating system inside your Mac.
Stream Your Favorite Shows and Movies
If gaming isn't your thing, you can use this period to make the most out of your Netflix account. Binge-watching your favorite series or going on a movie marathon with the people in your household is a great way to destress and stay entertained at home.
Looking for suggestions? We recommend that you watch the movie Contagion to have a better understanding of the pandemic.
Call Friends and Family
It's easy to feel lonely during this period, especially if you're living with no one else. However, don't let the pandemic take away the fact that your friends and family are just one call away.
If things are starting to become too tough to handle, calling a friend or two can help ease your stress. In case someone from your group of friends or if a family member of yours has a birthday coming up, you can use the occasion to catch up for the lost time and throw an online celebration. An online party is the next best thing for now.
Make your own blog
If writing is one of your passions, you should consider making your own blog. Now that platforms such as Medium and WordPress have entered the picture, writers can now share their experiences, hobbies, and interests at their convenience. With more people glued to their phones and laptops, you should maximize this opportunity to gain as many readers as possible.
Author Bio:
Isabel from My Shopping Box has a passion for writing about lifestyle and shopping. She enjoys meeting new people and hearing different stories.