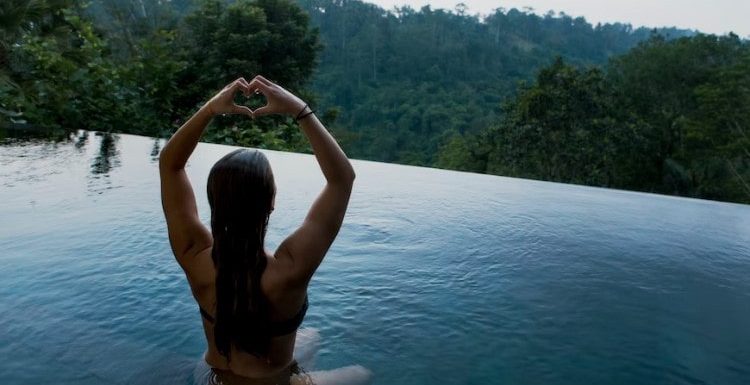 Bali can be many things to many people, depending on your outlook and where you stay on the big island your experience can be completely different. Seminyak is a fun and trendy area on the beach known for its hot clubs, bars and restaurants. It also has the best sunsets on the island. One of the best things to do when coming to Bali is to stay in a holiday villa in Seminyak. You will be tucked away in a luxurious private villa, perfect for relaxing by the private pool or entertaining all your new friends at the outdoor dining and bbq area. Well-designed bedrooms with huge beds and a cosy atmosphere make sure your post party sleep is some of the best you've ever had. You will also be in the centre of the action, being in Seminyak you are never more than a moment away from a good time.
1. Try Out The Local Cuisine
Made's Warung
Established in nineteen sixty nine and now is a social go to for expats and tourists alike. It has grown from a traditional roadside warung into a cosmopolitan restaurant still serving traditional-style Balinese food along with international staples.
When you visit you must try the sate or satay, they are small marinated pieces of meat that are grilled on a skewer. Anything from chicken, goat, mutton, beef and pork or even snails can be a sate. Sate lilit is a popular dish made from either minced beef, chicken, fish, pork, or even turtle meat, it's mixed with coconut and coconut milk and a rich blend of vegetables and spices.
Babi guling is another all-time favourite Balinese dish. A spit-roast baby pig stuffed with rich traditional spices. The whole pig is slowly turned over a coal fire. Don't worry you don't need to order the whole pig. A dish of the crispy skin and soft pork is served with sate, rice and veggies. A tender and juicy treat.
2. Be Seen At The Trendy Cafes
Monsieur Spoon
Started in the year two thousand and twelve by two Parisian cousins, this French-style bakery and cafe serves a tempting range of handmade pastries, cakes, artisan bread and other treats. The restaurant is a relaxed eclectic style made to make you feel at home. Come for breakfast or lunch as they have some great savoury food as well.
Doppio Pink
A specialty coffee shop ready for all of your Instagram poses. Pink walls and trendy spots for those iconic photos are what bring people to the cafe. They are known for good prices and healthy options for breakfast lunch or brunch!
Neon Palms
The things most people enjoy in Bali are shopping and drinking cocktails. Here you can do both under the same tropical roof in the heart of Seminyak. They pride themselves on the long list of delicious cocktails and Mexican American style tacos and shareable tapas. Private events are welcome as the space is perfectly set up for large gatherings. Cocktails and canapés out on the deck or an intimate tropical dinner party whatever the occasion or the weather they are open seven days a week for breakfast, lunch and dinner.
3. Relax At The Beachclubs
Potato Head
Spend the day relaxing on a daybed next to the infinity pool under the shade of swaying palms. Dip in and out of the restaurants, take a swim, eat, sip and relax any way you like all day long. That's the energy here at Potato Head Beach Club.
Ku De Ta
For almost two decades, the Seminyak has been enchanted by the cuisine, charm, and celebrations of this trendy beach club. Situated on the idyllic beachfront Ku De Ta promises sun-drenched days and unforgettable island nights. The eclectic offering of cocktails includes everything from contemporary tropical twists, to iconic classics. House-made infusions, emulsions, and crystal-clear clarifications, it a real cocktail enthusiasts dream. The food is also something not to miss. Inspired by the island's seasonal produce, they boast food that begins with ingredients of integrity.
4. Watch The Sunset At A Beach Bar
La Plancha
Tables by the beach or beanbags planted in the sand, La Plancha is a lively and fun place to stick your feet in the sand, have some drinks and snacks and watch the last moments of the day slip away.
5. Nightlife!
Mixwell
A busy energetic bar where everyone is welcome. Good strong drinks and a friendly crowd will help you forget about the work week. Come on a Saturday for a great show and great music!
Shi Shi
The lavish interior, somewhere between Tokyo elite and posh beach club welcomes you for a night of fun and unexpected encounters. Three floors, blending food and dancing. They call it a  journey through fine dining, cocktails, music and dance. An Izakaya Lounge on the ground floor, then up to a rhythmic techno house party on the second floor and finishing off with smooth R and B vibes on the rooftop. A good night starts with great food propels forward with great music and ends with great people.