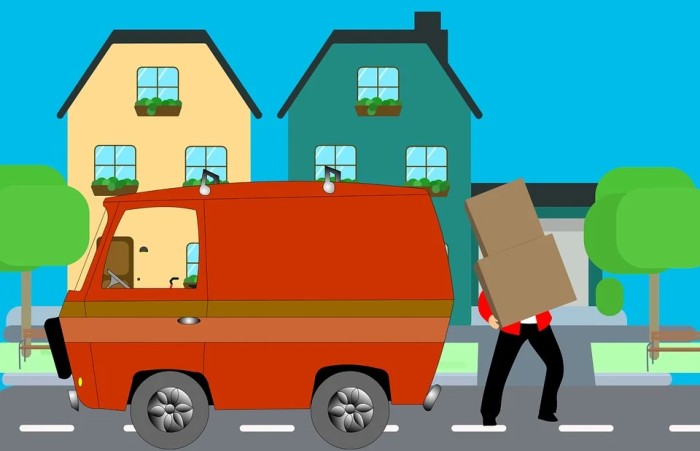 Moving home can be a confusing and stressful process, no matter whether you're new to it or whether you've gone through the process many times before. Though, once all the hard work is done, you'll get a fresh start, new opportunities and the chance to make the place truly your own.
Luckily, there are a few ways to make the process a little less unpleasant and help you to enjoy it more. Keep on reading for our top tips and tricks for moving home in 2020, to make your move stress-free.
Tip 1: Pick a Removal Company You Can Trust
This may seem like an obvious step, but choosing a removal company you can trust and contact them in advance is vital. Leaving it to the last minute, depending on when you want to move, could leave you finding it hard to book a date, especially if you're planning to move on a weekend, over the school holidays or on a bank holiday. These are extremely popular dates for most removal companies.
Also, keep in mind that all of your personal belongings are dependent on the company you choose. You don't want your items to arrive damaged, neither do you want to pay over the odds for the service you receive. That's why it's important to do your research properly.
Look at online reviews from previous customers and call around for quotes. Many companies will be able to provide quotes by visiting your current home and assessing the number of belongings you have, simply to make sure they can provide the right van and team for the job.
Tip 2: Make a List of What You Need to Remember
Sometimes, when building up to a move, you can feel as though there is just way too much to keep in your head and remember. After all, you're still trying to keep up with day to day life as well as your moving plans.
To avoid yourself stressing or forgetting something vitally important, make yourself a list of everything you need to do, and build a timeline.
This can be hugely helpful, even if you've only just had your offer accepted. Don't wait until the week before to get yourself organised!
Over the years of living in one property, we all build up a lot of old and unwanted items. So, before your move, to both save yourself from stressing about the number of items you have and to save yourself a bit of money, take a look through everything.
Donate, recycle or simply throw away anything that is not of use to you anymore. Less stuff to move means the smaller the van you will need and the fewer hours you'll have to hire a removals team for.
Tip 4: Move All Kept Items into Labelled Boxes
It can take a long time to make sure all your belongings are completely ready for the day you move. By packing all of your possessions away into labelled boxes just before you move, you can ensure you'll be nice and organised for the removals team to simply turn up, pack the van and take your items to your new home. This will not only save you time on moving day, either. Having labelled boxes will help you with unpacking too.
Tip 5: Prepare Your Pets For the Journey
We can all agree, in any move, the top priority is ensuring that any pets are calm and comfy. A move can be extremely stressful for animals, sometimes even more stressful than it is for you.
A great way to make sure that your pet is ready for the journey ahead, is by taking them in the car on short journeys. Slowly build this up a few weeks before the moving date and you will be mentally preparing them for moving day.
Choosing a removal company you can trust will help you ensure that a huge portion of your removals process runs smoothly. It's vital to choose a flexible and secure business such as AVM Storage and Shipping – a leading provider of removals Cheltenham. They will ensure all your belongings are safe to allow you to focus on more important aspects of the move which matter to you.