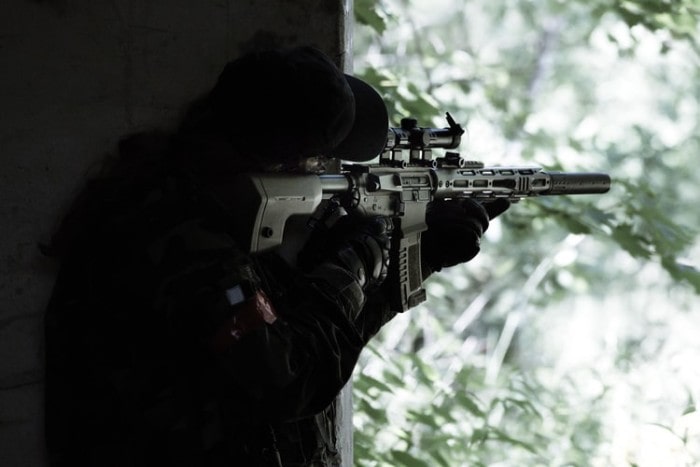 In modern times, children are blessed with a lot of indoor and outdoor games, amazing toys and baby games to enjoy their childhood. Just like Nerf Sniper Rifles; one of the most favorite toys to the children. They are made of hard plastic and very durable. The Nerf Sniper Rifles can serve your children for long but it does depend on the care and maintenance you take on it. The maintenance is very simple and it hardly takes 5 to 10 minutes. In this writing, we come with some basic maintaining tips for Nerf Sniper Rifles to increase its durability.
Tips for Maintaining Your Nerf Guns
Nerf sniper rifles are very easy to maintain. Just you need to follow some basic steps. Here are some tips for maintaining Nerf sniper rifles given below. Have a try.
Clean and check:
Proper Cleaning and checking are must for a Nerf sniper. As kids play with it in the playground, so there is a huge possibility of getting dirt to it. So you should clean it after playing with it every time. And you should also check for damage of the Nerf gun and fix it if you find any damage.
And you must use light cleaner and the cleaning process should be done very carefully or there is a possibility of discoloring of the Nerf gun.
Beside this, you should use a cover for your Nerf to save it from dust.
Keep the shape of your Nerf right:
Please save your Nerf from getting crushed, deformed or discolored. Keep it in a safe place. The Nerf snipers are very colorful and pleasant to look at. So if it gets scratched, then children may not find it interesting to play. And more importantly, a good shaped Nerf darts will perform accurately.
Take Proper Care Of Your Darts:
You should take proper care of your darts. Mostly darts are made with foam. So it is very important to keep your darts in a dry place so that it can't get wet. Soft bullets don't work well at all.
Use the Right Ammo:
Please use right ammo or darts for your rifle. It is very important. Do not buy cheap quality darts for your gun. Please keep in mind that your children are playing with this, bad quality darts may hurt your children.
Please choose the darts carefully. It should not be hard. Bad quality darts are sometimes harder than good ones. Hard ammo may hurt your baby.
Avoid dry firing:
Tell your children to avoid dry firing too much. So what is Dry Firing? It is shooting without having a dart inside the sniper. Too much dry firing may damage the gun or make the spring slow.
Change your old darts in time:
Darts is an essential part of the sniper. It must fit tightly in the barrel to build up air or spring pressure correctly. But after a decent time of usage, it can get a little bit compressed. So you should change it.
Keep it away from your pet:
You should keep this away from your pet. They may chew or scratch on your sniper. And children may not love to use a scratched sniper.
Final Words:
It is great fun for children to play with a Nerf Sniper. It can be an interesting birthday gift. So, it is very critical to maintain it properly and parents should look after it. We think that our tips will help you to keep your sniper.Let's know if you need to know anything about this. Have a nice day.