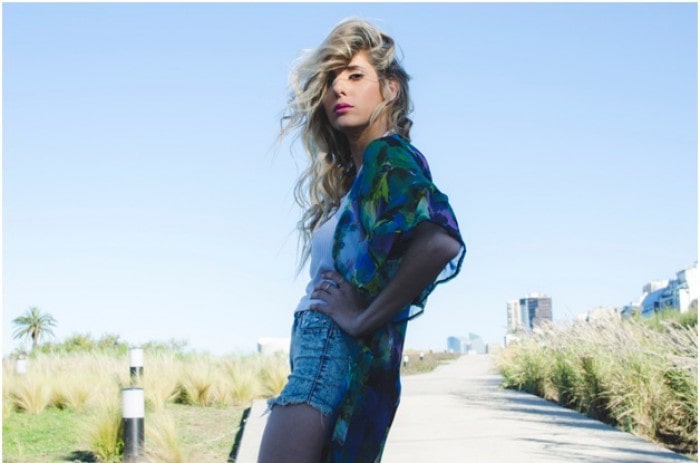 Whether you just want an easier, professional-looking everyday style or you like to experiment, making sure you have these seven tools to back you up is a must. Using the wrong tool for the wrong job won't just make you frustrated; it could severely damage your hair. In the same vein, investing in high-quality tools can turn a 45-minute styling session into something that takes 15 minutes or less (and requires a lot less product.)
A Professional Hair Dryer with All the Accessories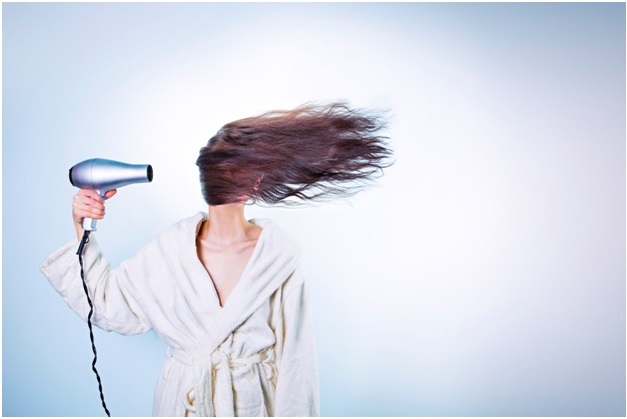 No matter what kind of hair you have, from thin and straight, if you want to get your hair styled and get out the door quickly, a quality blow dryer should be your first investment. So how do you find the best hair dryer? Check for these four must-have qualities.
Cool, Warm, and Hot Settings – You don't always need heat. Any blow dryer should have this feature. As a bonus, switching to cool to finish your style seals the cuticle, cuts down on frizz, and boosts shine.
A Strong Motor – More wind, less heat. Your styling time will drop dramatically, and your hair will be saved from excessive heat damage. Any wattage above 1800  is perfect.
An Ion Switch – Sometimes you want ions, sometimes you don't. While adding ions will reduce frizz for those with thicker, curl-prone hair, it can reduce volume. So, ions on for smoother hair and off for more volume.
Ceramic, Porcelain, or Titanium (Plus Infrared) – All of these materials are used in dryers to increase even hair distribution. Further, if you already have a ceramic hair dryer but no infrared, consider making the switch. The specific wavelengths of infrared technology will significantly increase drying time, especially for those with thick hair.
The Brilliance New York hair dryer fits all of these criteria and comes in a range of colors. Several of these are also packaged with the most crucial blow dryer accessory for eliminating frizz: a diffuser.
A High-Tech Flat Iron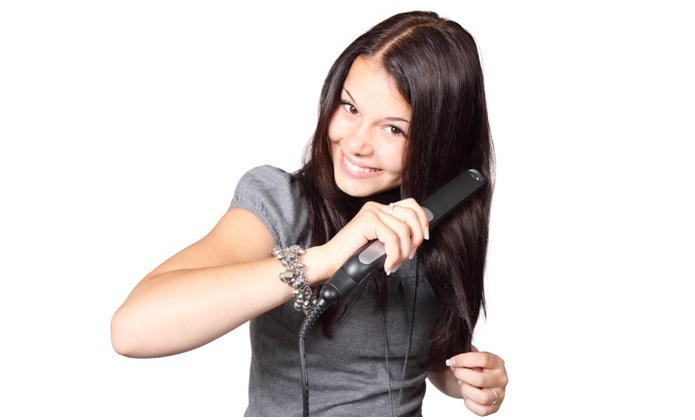 Flatirons need to be sturdy, heat up quickly, and minimize damage to hair (or, better, actively improve your hair instead of damaging it.) A flat iron with all of the following, if used correctly, can do just that.
Temperature Adjustment – Some hair types respond to lower heat and can fry at higher temps. A temperature adjuster makes it, so your investment lasts longer, too.
Tourmaline-Infused Plates – Reduces frizz.
Bevelled Edges – Plates with straight edges can leave an ugly crimp in your hair. No one wants that.
Automatic Shut Off – This is a necessary safety feature. There is nothing worse than being halfway to work and suddenly realizing that you left your flat iron on. Sure, it might not drain much electricity. But it can leave an ugly mark on your countertop and be a fire hazard if it manages to get knocked onto something soft and flammable.
Floating Plates – You don't have to crush your hair between two hot, ceramic plates to get the best results. Doing so can lead to excessive breakage. Floating plates help distribute heat more evenly and allow you to maintain firm pressure without crushing your hair cuticles.
The Two Must-Have Brushes
Unless all you want to do is flat-iron your hair, you need two brushes. One is your standard, everyday paddle brush and the other is a round brush for maximizing the effect of any blow dry.
The big choice, when it comes to brushes, is the types of bristles they have. There are synthetic bristles, natural bristles, and brushes with both. Synthetic bristles are stiffer and create less static than natural bristles, making them ideal for thicker hair types or anyone that can't resist brushing their hair while it's damp.
Natural bristles are ideal for conditioning hair by distributing the natural oils your scalp produces evenly to your ends. Combination brushes typically have longer nylon bristles for better detangling and shorter natural bristles for oil distribution. Mason Pearson offers all three brush types and plenty of tools to help you select the perfect hair brush.
A Styling Wand (and Heat Protection)
A "Styling Wand," occasionally referred to as a "Clipless Curling Iron" is, well, the evolution of the curling iron. They're more intuitive to use and provide the same benefits of a high-quality flat iron. They have the same requirements, too. The only other thing you need to know? You need a quality heat-proof glove the use these safely. Luckily, most styling wands include one in the box.
The Best Comb for Your Hair Type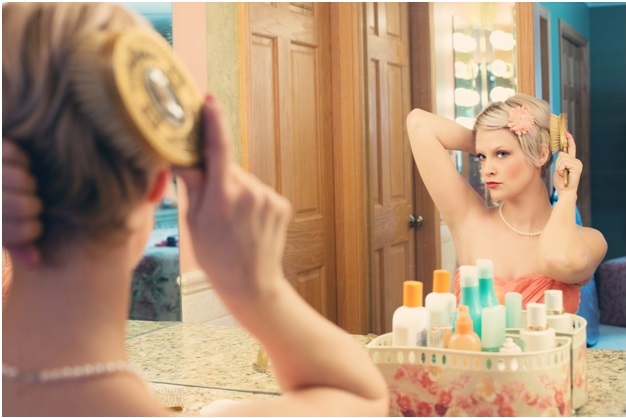 While a pack of cheap combs is good to have on hand for once-in-a-while styling needs, upgrading the one or two combs, you use on a regular basis is something your hair will thank you for. What constitutes a comb "upgrade"? Better materials and flawless design. The easiest comb upgrade, for picks, wide-tooth combs, and rat-tail combs, is to pick out a wooden version.
The Right Rollers
If you're always avoided rollers, you've probably had a valid reason to do so. Until now. The types of rollers (both hot and standard) that have come out in the last few years have made using rollers as quick and painless as possible. The best rollers of this generation come in two types:
Induction Hot Rollers – Induction rollers heat up seconds, are easy to handle, and create shinier waves with less heat damage than other types of hot rollers. The only downside? Due to the materials, they're made out of; they can be a little heavy. However, they give fast results. You can have all-day curls in 15 minutes or less.
Self-Grip Rollers – If you need lighter rollers or prefer to control the drying method, self-grip rollers are here to make the process easy. They're made out of a lightly tacky substance that grips hair gently. Once dry, the rollers come out with no pins or fuss and leave behind nice, big waves.
Alligator Clips
For anyone with any hair type, alligator clips are useful for providing volume and training your hair to adapt to a new style. For anyone with thick hair especially, these are indispensable. Bobby pins are fine if you have fine hair or short new hair growing out around your hairline. But for styling support, sturdy alligator clips are what you need.
These clips come in various color and lengths both with and without teeth. The shorter clips with teeth are best for replacing bobby pins in up-dos. The longer, smooth clips are best for increasing hair volume while drying your hair.