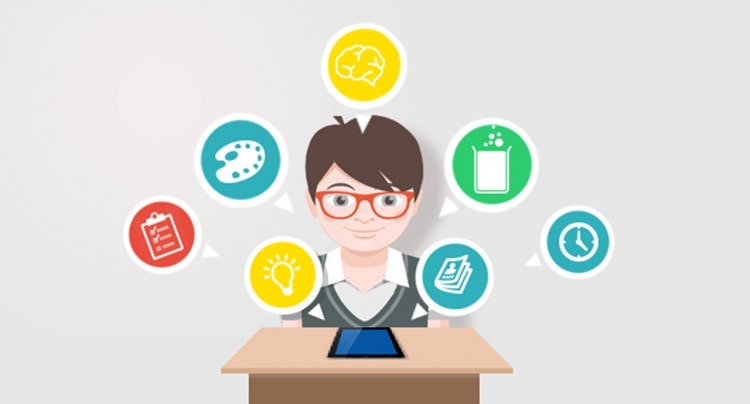 Gone are the days when people used to rely solely on their class notes and textbooks to learn new information and skills. With the advancement of technology, the learning process has gone through a massive transformation. Now you don't need to visit the library every day or rely on the professors to learn new things. Just install certain apps on your smartphone, and you are good to go. Here's the list of top 10 educational apps that can help you learn new things for free.
Coursera:
For the past few years, Coursera has established itself as one of the finest places to learn from. You can install the Coursera app on your mobile or log onto its website to access over 1000 different courses on a variety of subjects. You can join most of the courses for free and get certificates on successful completion.
The classes include lectures, reading assignments, and even video materials. Even though it promotes modern learning, it somewhere has that old-school feel to it. The courses are 100 percent legit. In fact, they have partnered with over 100 top universities in the world to provide quality education to people who are willing to learn.
Khan Academy:
Khan Academy is another popular name in the market that is known for its amazing lessons and courses. It can also be accessed on both the app and the website. It focuses more on traditional subjects like math, science, economics and humanities. The best part about the app is that it allows you to learn things at your own pace.
The app offers more than 10,000 videos that help you build a strong conceptual understanding of the subjects. It can also help you prepare for exams with quizzes and unit tests. There are over 40,000 interactive practice questions to help you exercise your knowledge. You can also bookmark your favorite content here and access them offline.
Duolingo:
Duolingo is a language learning app that has over 150 million users across the globe. It not only helps you learn a new language but also enables you to improve the understanding of your native tongue. It is interactive and fun to use. There are 20,000 different games and exercises that can help you enjoy learning a new language.
Duolingo is more popular among the people, who do not have English as their first language, as it allows them to sharpen their spoken English skills. However, the app offers courses on more than 50 different languages, including French, German, Italian, Spanish and more. As per the developers, 34 minutes into the app is equivalent to a semester in school.
Udacity:
Udacity is one of the top learning apps that focus on the on-demand skills of today. This app is more popular among the people who want to excel in their professional career by learning new skills. Besides offering quality learning through online classrooms, it allows you to connect to tutors and track your progress.
The app offers courses on in-demand job skills Data Science, computer programming, Artificial Intelligence, Machine Learning, Digital Marketing, App Development and much more. Most of the courses here are available for free. However, some of them do charge a little.
Udemy:
Udemy is quite similar to Udacity, given the fact that it also focuses on today's on-demand job skills. However, it is not limited to just technical skills like coding, designing and marketing. It also offers a variety of video courses on public speaking, cooking, yoga and much more.
Udemy offers a range of online courses with an even ratio between the free ones and the paid ones. You can choose the course according to your budget. Once you enroll in a course, you get lifetime access to the course. You can also learn new languages here, at a pace that suits you.
Photomath:
By the name, you must have understood that this app's main focus is math. Photomath uses the camera and OCR (optical character recognition) technology in your device to scan and understand the equations you write down, and then helps you solve the problem by showing the step-by-step procedure.
People, who struggle to solve math problems, this is the ideal tool for them. It supports algebraic expressions, arithmetic, integers, fractions, linear equations/inequalities, logarithmic functions, trigonometry and much more. The free version offers the basic features, whereas the pro version offers you step-by-step instructions and other additional features.
Busuu:
Busuu is another language learning app in the list that can help you learn up to 12 major languages through its courses. The courses are divided into various levels from beginner to advance. What makes it unique is the accent training feature in it.
The app allows you to interact with a community of 80 million users who can help you exercise and perfect the use of a particular language. It offers certificates from McGraw-Hill education on successful completion of a course.
MindTools:
MindTools is quite similar to the skill learning apps like Udemy and Udacity, as they share the same purpose – to help the user to learn new skills that can help him or her boost the professional career. This app offers bite-sized resources that allow you to enhance your leadership abilities, team management skills and several other significant areas at a pace that suits you.
There are plenty of easy-to-follow articles and videos that you can use anytime anywhere. Every year, this app helps 27 million people transform their career by learning new skills. It has a long list of thorough and free online resources.
com:
Dictionary.com does everything a dictionary is supposed to do. It helps you find the definitions for particular English words, learn its actual spelling and build your vocabulary. What makes it more useful than a traditional dictionary is its smart set of features.
It allows you to search a word just using your voice. Also, you can use the thesaurus to learn the synonyms and antonyms of the particular word. Besides, if you enable the "word of the day" feature, it can help you grow your vocabulary on a daily basis.
YouTube:
YouTube is already quite popular for its wide collection of videos. Though it's technically a social media platform, it can also be quite handy for anyone who is willing to learn some new skills watching video tutorials. Interestingly,all the videos on YouTube are user-generated.
For years, YouTube videos have proven to be quite useful in academic areas as well. Whatever learning material is available at the aforementioned apps, can also be found on YouTube, in most cases. But since it is not focused on any particular theme, it can be difficult for new users to pinpoint the right material.
So what are you waiting for? Just go to the app store and install these apps to unlock a whole new world of opportunities.