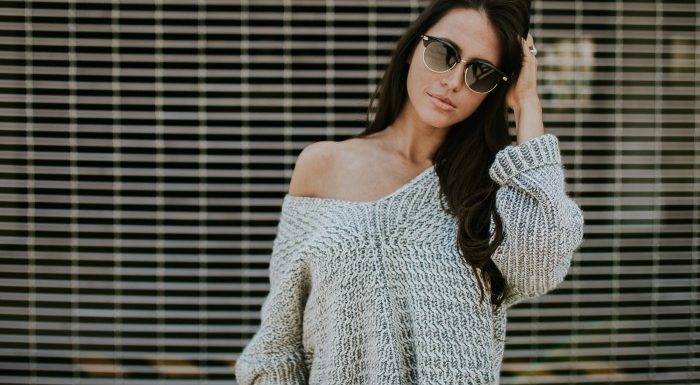 Love it or leave it, It's just a matter of choice. The trends this winter are more on the love side. No dull colours, all bright flashy hues are much likely to rule this winter. Your dressing style is a canvas to display your creative side. All mix matches with a tint of elegance is what you require.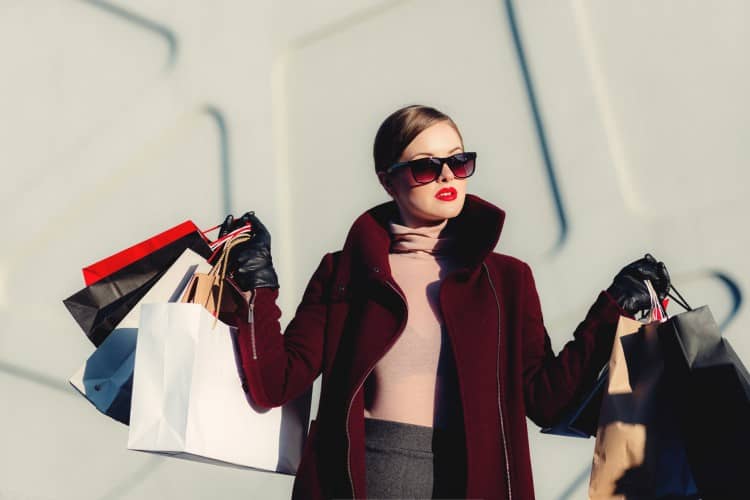 Let's discuss the most favored trends for the fall 2022.
1. Cashmere Maxi Dress:
Since this year has seen a major throwback from the '90s, Maxi dresses are back with a boom. All summer the maxi dresses were there to make you feel comfy and breathable. Considering that, the fashion marts are loaded with Cashmere maxi dresses for winter this year. A heavy wool-cashmere maxi dress is all you need for lovely date nights. Striped, a shape, belted, oversized and turtleneck maxi dresses are some options to look for.
2. Wool Blend Sweater:
Most fashion designers love to play with the age-old wool blend sweaters. They come up with some new addition to these ever loved sweaters. Wool blend sweaters have so many options for you. You can choose round-neck, v-neck, round-neck, roll-neck sweaters. The length variations give you plenty of creative ideas to style accordingly. Long knee-length wool blend sweaters look super chic with knee-high boots. The designs and range of hues make it a correct investment. If you care for these sweaters, these will last for a decade. Moreover, the trend for these sweaters is never gonna be over.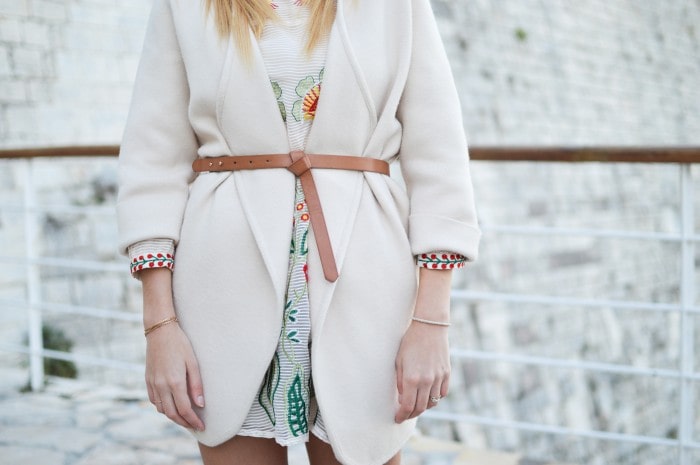 3. Sweater Vest
Fall 2022 has a new addition to cable-knit designs. Sweater vests are much in trend after a whole year of crop tops. These sweater vests are a winter addition to this trend. Plaid, prints, striped and cable-knit are rising the temperature all over the streets. The sweater vest is super trendy and cosy at the same time. Layering this vest under the jacket will surely work on windy and chilling days.
4. Bodysuit Knit Cardigan
Bodysuits are love love love. The bodysuits show your sexy body without actually showing it. All summer the bodysuits worked as a staple probably every other day when you just couldn't decide what to wear. Cardigan bodysuits can work as a savior in the winter. It will keep you warm while bringing out your curves. Try the deep v-neck or off-shoulder with your everyday jeans. Choose a wool shrug or floor-length heavy winter coat for top layering.
5. Leather Blazers (Faux for sure):
Express your badass style with the leather blazers. They speak volumes about your strong personality. Leather blazers look luxurious and change your entire look. These are superb insulators to trap your body heat. Black and brown leather jackets are never off demand. You can borrow one from your father or elder brother/sister as they say leather gets better with age. Short to medium length blazers with a variety of colours and designs are available. Try the medium length blazers with your skinny jeans and square ankle boots.
6. Western Boots:
Boots are extremely dependable for accentuating your looks. The fashion world has come a long way when it comes to footwear. When you are running out of clothes for a special day, use your trendy boots to grab all the spotlight. Knee-length boots work as an extra layer below your skirt or over your skinny jeans. Square boots are back in trend. The ankle-length boots in square front are likely to reign this winter. Heel boots are the best option with a long maxi dress or formal wear. A wide range of long boots come with fleece padding for extreme weather.
7. Puffy, Quilted and Textured Handbags:
How can we not discuss women's love for handbags? A clutch or a side bag, it must compliment your style. Puffy bags like your puffer jackets and textured bags are making rounds this winter. Quilted bags look superb with monochromes. Never leave your handbag when heading out. A tote, mini bag for essentials, and a cross body bag is a must for all your everyday engagements. Browse the web to get the latest bag and accessories trending this year.
8. Loose-Fit Denim:
Straight fit and skinny fit jeans ruled over a decade. Now it's time to keep them aside and switch to baggy loose fit or jumbo fit jeans. The high waisted loose fit jeans with sweater vests or hoodies are loved by GenZ. These jeans give you tremendous options to pair up for casual looks. Bonus point, you can wear leggings underneath without any mess.
9. Cloud Coats:
All the trendsetting clothes this year are mostly based on comfort with style. Cloud coats are one such example of a cosy yet trendy winter ensemble. These coats give plenty of room for layering. Cloud coats can be seen as a loser version of puffer jackets. These Jackets give you a similar level of warmth like down, synthetic or puffer jackets. Cloud coats look heavy but are very lightweight. These coats will feel like quilts in the extreme cold weather.
10. Knit Wears:
Everyone loves the knit wear jumpsuits for kids. Once in a life you wished for the same for you being an adult. Here is the deal for you now. Knit wear flared pants and cardigans, Knitwear jumpsuits are making a lot of noise. Fashionista are loving it. Try this latest trend before it gets casual. Be a trendsetter among your fellas. You can wear a trench coat to make the look worth the shot. It's gonna get too viral.
About the Author
Amanda is a hard working Professional with a degree in Business Management. Apart from her daily job, She loves working in the Fashion Industry. She has been working with TshirtIdeal.ca for some time now. Amanda Keeps up with the fashion trends and loves fashion blogging and makes sure that her lifestyle reflects the same.