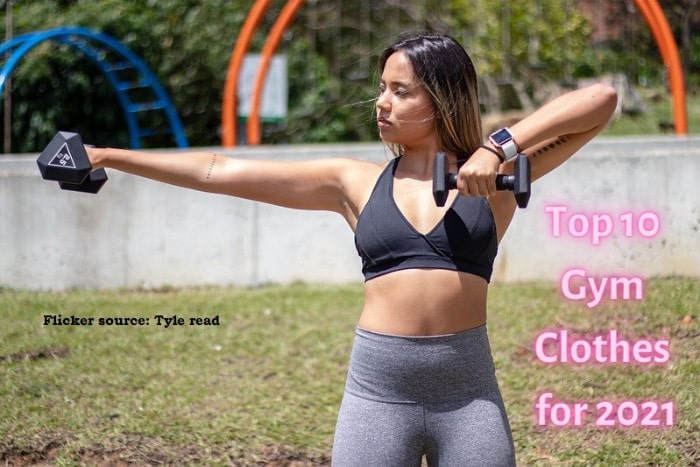 If you are a spin junkie, runner, lifting fanatic, yogi then you know right gear by which you can feel comfortable. You always need a right gym clothes for comfortably run, curl up etc. Nowadays you are getting so confused what to choose for gym clothes like sneakers, sports bra, socks etc. In market tons of gym clothes churning out in which you have to choose.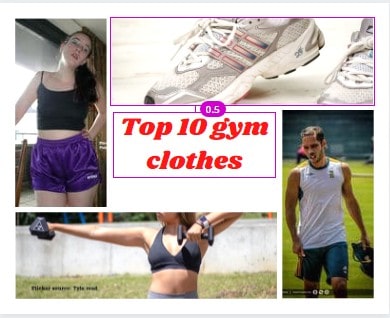 You don't go with this line are you will have to sacrifice function for fashion. You will get functional gym clothes but always look great to use like you can see today time old sweatpants and t-shirt used as normal, it is about combining style and performance.
Don't take tension and confused I am here for help you, you have to only scroll all the clothes that I have mention and I hope it will be helpful for you.
Technical t-shirt:
If you think that you can use any t –shirt for gym workout then you are wrong because during workout you have to do technical performance so always be comfortable. You known sweat wicking material will consume your moisture from your body and keep you drier and comfortable in also a tough session. A technical gym top never loses its shape when you move and also prevent from chafing. It is made from recycled materials which have some different qualities like uv protection, moisture wicking and anti odor.
Gym leggings:
For a comfortable workout you always need a right pair of gym leggings. If you always pull constantly then you can't be focus on performance so you have to find those leggings which have adjustable waistband. I have used sundried gym leggings which has awesome feature means it has high waist band which never slip, jump or skip down. It is also slim design and seamless construction so you will be wearing with comfortable and confidence.
Tanning socks: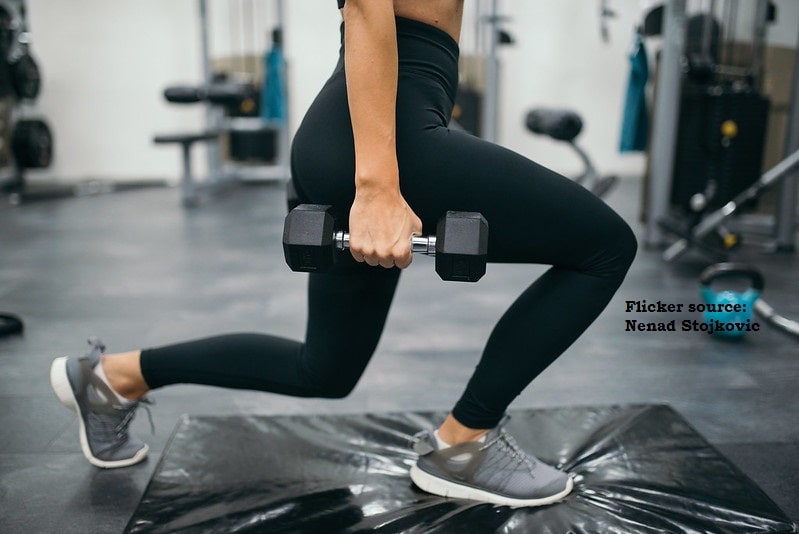 Workout socks are not in list but it also very important for gym clothes. You know high design crew socks are protect our ankles from cuts and bruises but compression socks also prevent muscle injury. Now time shocks will also an option to keep our ankles cool. Sports training socks are also be sweat wicking with protection or extra padding in prone areas to blisters. You can also use sundried socks contain mesh ventilation panels in the top by which your feet can take breathe and wick sweat can prevent blisters and chafing.
GYM vest:
If you wear right gym vest then you always feel comfortable and confident while doing workout in the gym. Never think about season because a gym place is always warmer then outside so you can easily wear a vest handy in winter which is regular for gym goes.  Gym vast is also need for enhance physique and make feel confident with being practical and technical. You know sundried men's gym vest is very good to use because it is seamless made and you feel comfortable.
Shoes: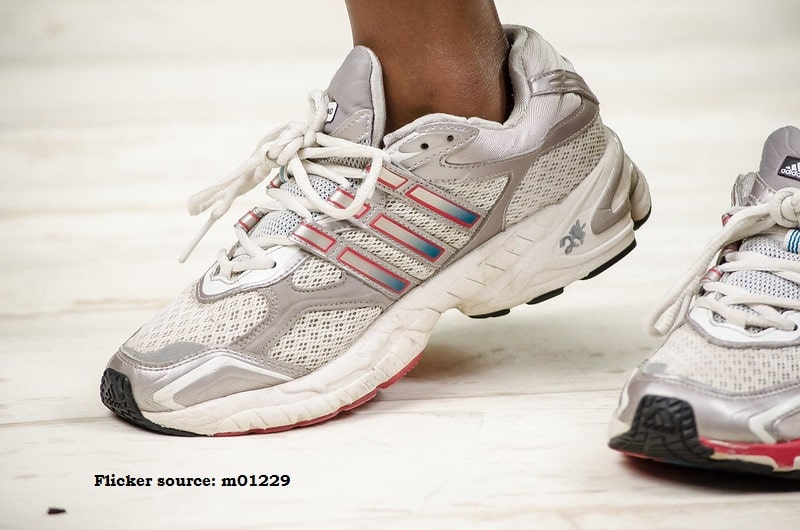 As you know a right gym shoe is very important for make or break training session. You always need a gym shoes which have right grip and quality performance according to their training. If you want to use and invest in a pair of cross fit shoes then before invest you have to know difference between training and cross fit shoes. You can use sundried barefoot gym which is very helpful like it prevent from injury and give permission to feel every movement which can enhance your training result and performance.
Sports Bra: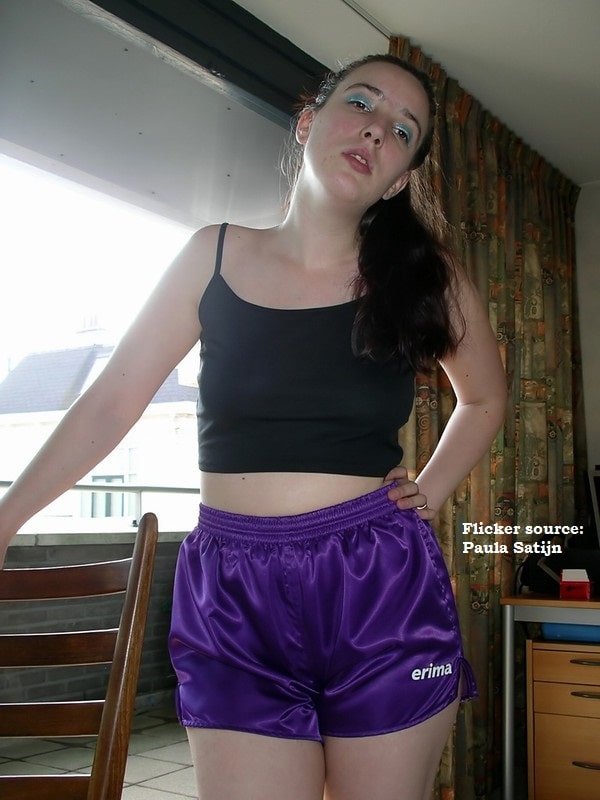 A sport bra is very important for any type of workout. You know in sport bra there is a racer back design which stops the slipping of straps at moving done and absorb sweat from the body. It can also increase airflow to the skin which keeps cool and dry for all day. All sports bra are helpful to improve mobility, relive neck tension, shoulder pain or reduce back. It is helpful to fix the slumping posture.
Gym shorts:
Everyone knows about gym shorts, it is a type of cloth which is worn by people when they do exercise. It is made up of fabric which can make maximum comfort and ease for you like nylon brands Nike, Adidas etc. It wicks sweat and dry quickly and also it is very stretchy so you can do any type of workout. But one thing always keeps in mind while buying shorts that your two fingers will be underneath the fabric without too much pressure on the legs.
Phenovo Men Gym Compression Top :
It is a very good gym clothes which is higher in style or performance so it is surely best for you. It is purely made of spandex which is made it ideal gym wear and also light weight which can make comfortable with good breathability.  Spandex is more flexible then other rubber so it is used in gym wear so this tee is stretchy and gives all freedom while exercising. This t-shirt will give stylish look and great body fit. You can get this in any sporty contrasts like blue-black, black grey and white gray.
9. Decisive Fitness Gym Stringer: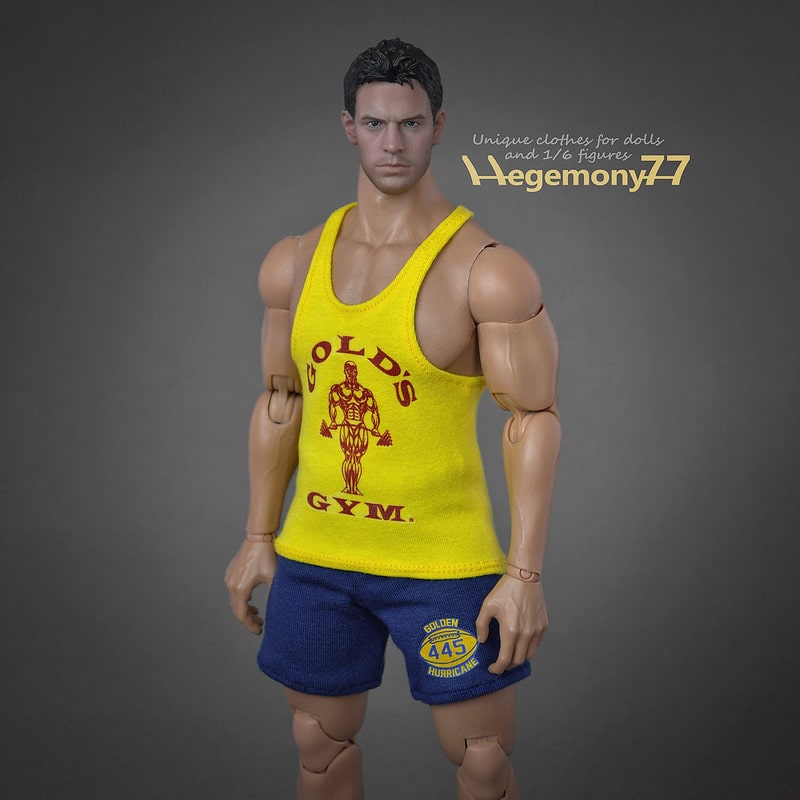 It is common cloth which is used by average men for extreme comfort and breathability. It is used for squat rack, pull up bare to a wall or mount a rig. This gym stringer is made up of purely polyester and its fabric is light in weight and soft so give amazing stretch and comfort. Its fabric keeps dry and cool for longer time at gym. This gym stringer has a back paneling which gives you a sporty feel and it's available in many colors.
Nite Bootcut Yoga Pants :
If you want a combination of comfort and style in black then you can buy yoga capris. It is made up of pure cotton and has a comfortable elastic waist belt which makes your workout wonder during yoga, dance and gymming. It is made up of cotton (95%) which makes it soft, comfortable and 5% of Lycia which is responsible for elasticity and makes good fit for you.  You know this pant will come with an elastic waistband which fit your tummy well and give a quite vogue look.
Bottom line:
Those days are gone when men and women are doesn't interested in style, fashion and trends but nowadays every person are very protective about their looks. These are the gym clothes which can help you. You have to choose those clothes in which you feel comfortable like the cloth is breathable, flexible, fit and keep you dry.