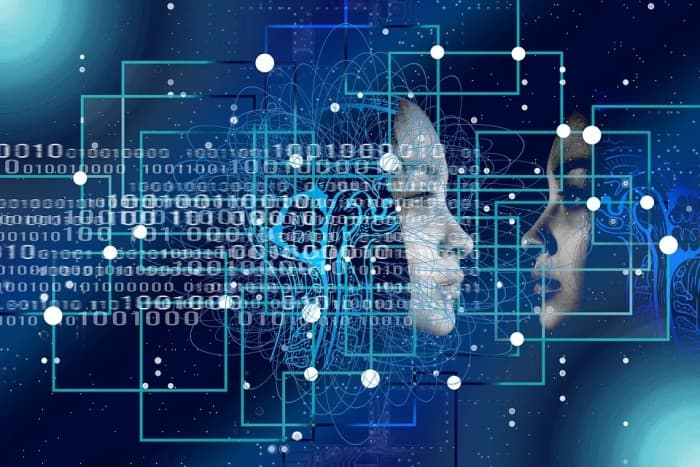 Artificial Intelligence is increasingly playing a role in every intelligent product, such as upscaling video signals for an 8K TV as well as every business process, like predicting consumer demand for a new product, said, Derek Kennedy, the Senior Partner and Global Technology Leader at Boston Consulting Group.
The advent of Artificial Intelligence is a boon to the business world. AI benefits could do wonders for your business! By automating repetitive tasks and menial tasks, AI can enhance the overall productivity of your business. As most of the monotonous tasks are done using AI-driven bots, the employees get enough time for doing more relevant tasks. This is why,

The overall spendings on AI systems are expected to reach $97.9 billion in 2023, which is more than two and one-half times the $37.5 billion that will be spent in 2019. The compound annual growth rate (CAGR) for the 2018-2023 forecast period will be 28.4%.
Here in this blog, I have spoken about the latest AI announcements made in the business space. Let's read further to know more.
Top AI Innovations that You must look at!
Artificial Intelligence (AI) is a new factor of production and has the potential to introduce new sources of growth, changing how work is done and reinforcing the role of people to drive growth in business, says Accenture.

CES 2020 Mega Conference held recently witnessed the continuously growing buzz for AI. Here are some of the latest AI announcements made at CES. Let's have a look at these.
Prosthetics
Prosthetics is one of the latest AI announcements. Wondering what Prosthetics is? Prosthetics is the process of evaluation, fabrication, and custom fitting of artificial limbs, known as "prostheses." A prosthesis is an artificial device that replaces a missing body part, that may be lost through disease, an accident or a congenital disorder. Driven by Artificial Intelligence, Prosthesis helps in restoring the normal functions of the missing body part.

Using the advanced techniques of Artificial Intelligence, along with EMG technology, BrainCo has built a prosthetic arm that learns. This arm lets people play the piano or even do calligraphy with little supervision and assistance.
"Prosthesis is an electronic device that allows the users to control the movements of an artificial arm with the power of thought alone," said Max Babych, the CEO of SpdLoad.
Selfie Type
Still thinking about what are the latest Artificial Intelligence announcements. So here you go, SelfieType is the next in the list. This is one of the interesting top AI innovations that will surely drive you crazy. One of the most irritating features of your smartphones is the keyboard that may annoy you if it fails to meet your expectations.
Samsung has come up with a unique solution: SelfieType. It leverages the helpful features of cameras and Artificial Intelligence for creating a virtual keyboard on a surface. This AI-driven AI innovation will surely revolutionize the world of smartphones.
Lululab's Lumine
Who would have ever thought that AI could help take care of your skin? Lululab's Lumine is one of the latest AI announcements that use the magic of AI to beautify your skin. Wondering, what is Lululab's Lumine? This is a smart mirror that is used for skincare.
Lumine uses deep learning to analyze six categories that include wrinkles, pigment, redness, pores, sebum, and trouble. After analyzing the skin type based on these parameters, Lumine uses ML algorithms for recommending skin products to people.
For sure, this information will answer the popular question: what are the latest Artificial intelligence announcements made in the business world? You can hire ML developer to incorporate such incredible ML benefits in your projects for scaling business growth.
Whisk
Powered by Artificial Intelligence, Whisk is one of the top AI innovations in the bucket list that you must look at. Whisk helps you to scan the contents of your fridge. It uses AI techniques that let you know about other creative dishes that you must cook. The ideas and solutions rendered are based on research from over 100 nutritionists, food scientists, engineers, and retailers.
Whisk not only renders a much better experience but also helps to reduce food waste. All thanks to the incredible benefits offered by Artificial Intelligence!
Wiser
Wiser is the next AI announcement made at the conference. Developed by Schneider Electric, this is a small device that you can install in your home's circuit breaker box. Wondering how is this device helpful?
With the use of machine learning algorithms, Wiser allows you to get real-time monitoring of the usage by appliances. Knowing the usage of the various appliances enables you to save money. I am sure this is a cost-saving AI technique that will soon be in huge demand among people across the globe. Thanks to Wiser, which is one of the latest AI announcements that is going to rule the business world.
Vital Signs Monitoring
This is one of the top AI innovations that will amaze you completely. AI-driven apps allow you to analyze a person's face for getting medical insights. A prime example of such apps is the Binah.ai app.
This app analyzes a person's face to get medical-grade insights and information which may include oxygen saturation, respiration rate, heart rate variability, and mental stress. Further advancements in the app will enable you to monitor the hemoglobin levels and the blood pressure of the patients using advanced AI techniques. Hire AI developer for leveraging incredible benefits of AI such as these in your business too.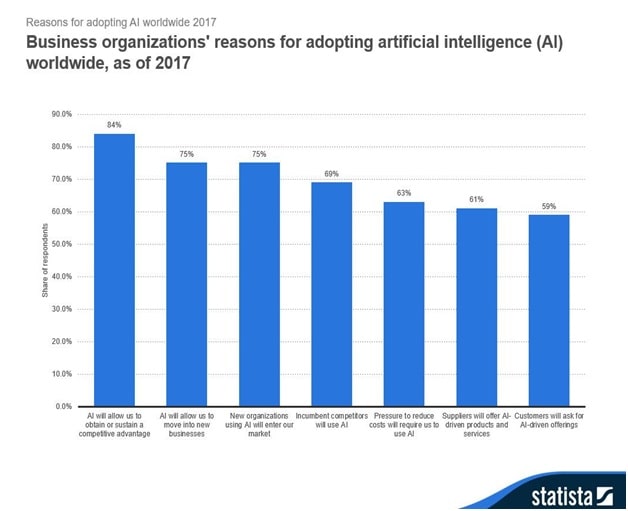 Neon
This exciting AI innovation will definitely shock you. Neon it is. Let's talk about it in detail. Neon is a virtual assistant that looks like a real person, which can perform multiple functions just like a professional. It can engage in intelligent conversation and display emotions as a human can do. AI-enabled Neon can execute tasks in a faster and more accurate manner with great precision. 
AI Innovations in 2020: The Conclusion
These are some of the latest AI announcements made at CES 2020 Mega-Conference.
After reading this blog, I am sure you have all the answers to what are the latest Artificial Intelligence announcements made in the business eco-space.
There's no denying the fact that Artificial Intelligence is perceived as a long term, tested and proven strategic priority for innovation, says Infosys. As per a report detailed by Infosys.
-76% of the respondents cited Artificial Intelligence as fundamental to the success of their organization's strategy.
-64% of the respondents believed that their organization's future growth is dependent on large-scale AI adoption.
This is why businesses these days are adopting AI techniques for scaling their profits.
Author's Bio
Ruchita is a voracious reader and loves to write on technology-related articles. She holds a pretty good knowledge of the latest technology trends and is well-versed in creating content strategy deliverables across project life cycles. She is associated with Resourcifi Inc. – a Staff Augmentation Company.