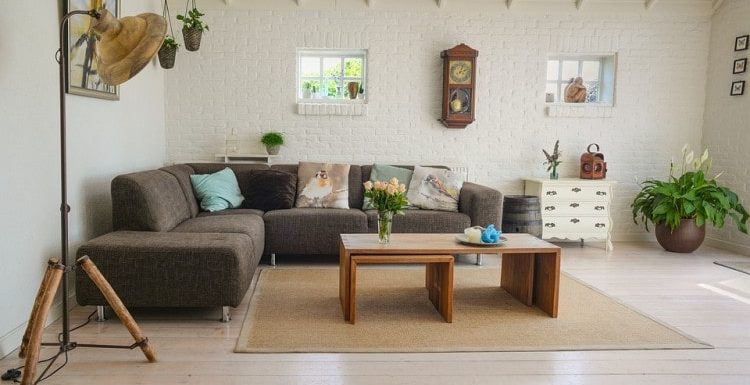 If your home is due for the next design update, then it is simple enough, as you just have to think out of the box to do in-budget designing. A timely revamping of your home model is necessary so that your home always looks unique and adorable among others. Nowadays there are so many home interior designing hack ideas available online with which you can enhance the elegance and re-style your home corresponding to the new home design trends. You can beautify your home with just a few things like wall mirrors, wall art, flowers, colorful lights, and so on. Experimenting with these things can make your entire space feel fresh, on-trend, and timeless.
Let's have a look at some of the home decoration hacks that you should also consider.
Use the fresh blooms or flowers at different spots
If you frequently keep a vase of flowers in your living room or kitchen, spread your enthusiasm for fragrant flowers across the entire home. It's the ideal justification for buying a new vase for your bathroom or bedroom. An attractive bubble detail is added by a vase in the shape of a globe in this Katie Ridder-designed New York apartment. Or, if maintaining real flowers is too much work, consider artificial alternatives.
Beautify your grooming room with antiques
In order to make your room look more pleasant and special, chose to use antique pieces for your vanity place. It will add some style and warmth to your space offering your space a lot of life.
Create a green wall
As people are more inclined toward the idea of creating a soothing and tranquil space in their homes themselves, So, designing a green wall is the best option for that, You can either go for installing a proper green wall or attaching potted plants to the wall. Furthermore, you can add some lights to the decoration to spice up the elegance that you have established.
Refilling your old sofa cushions
Another simple hack to redesign your living room area is to invest in new sofa cushions or refill your old ones as well. The sofa and cushions start getting shaggy after a little while. You can make them look new and eye-pleasing easily; see if the cushions have zippers. If these have zippers, you just need to open them up and replace the old filling with the new, and you will be very happy with the result.
DIY Ottomans
Ottomans are very much in trend nowadays, and these are also important furniture accessories for every home. If you have ottomans at your place, then you can make them look new by changing their fabrics, such as one can go for multiple patterns that suit a particular home's ambiance.
Design a chalkboard wall for your place
This is the newest interior design trend that a myriad of people love to follow while remodeling their new homes. One can simply build a chalk wall or otherwise you can go for buying the chalk wall art online that is available from various e-commerce stores.
Additional Hacks to Use
Add texture: If you want to add a bit of luxury to your home, texture is the key. You can use velvet, faux fur, jute, or even woven baskets to instantly add texture to any room.
Go for a unique colour scheme: To give your home a unique look, opt for an unexpected colour scheme. Choose colours that are complementary but don't typically go together, such as pink and green or blue and orange.
Incorporate greenery: Plants add life and vibrancy to any room. Add some plants or flowers to give your home a touch of nature.
Invest in statement pieces: It's worth investing in one or two statement pieces for your home. Whether it's a beautiful chandelier, a bold piece of art, or an eye-catching rug, statement pieces can instantly elevate the look of your home.
Layer your lighting: To create a cozy atmosphere, layer your lighting. This can include ambient lighting from table lamps, task lighting from wall sconces, and accent lighting from pendant lights.
If you are looking to buy fabulous home décor accessories for yourself, then explore the finest range at the online home decor store of Ella and Ross in Canada, which has the most compelling assortment for your home. Get the best range at the most budgeted prices now.
Author Bio
Hey! I am a passionate author who writes articles on niches like home decor, outdoor and indoor furniture items, wall art, and many more. I love to explore all the decorative themes that can enhance the beauty of your home. My goal is to provide people with amazing knowledge and ideas on home furnishing and decor so that they can improve the appearance of their homes with my assistance. Let's achieve it together.