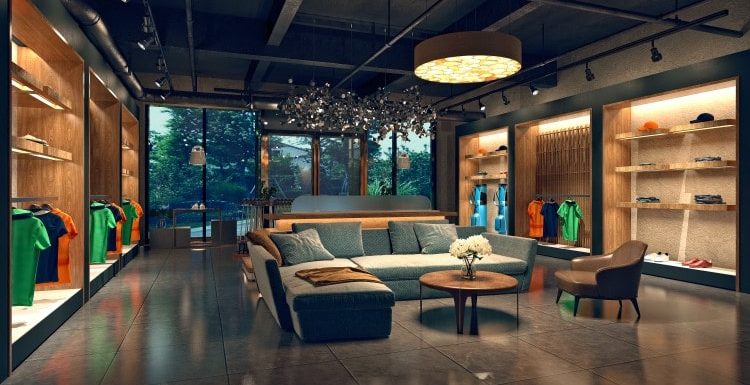 When it comes to running a business, the state of your physical store is just as important as your advertising or profits. On a regular schedule maintenance and inspections are essential in order to keep your store in proper working order, and this is especially true when it comes to your building's roof. If left unchecked, damage to your store's roof can lead to costly repairs and even more significant liabilities if not attended to properly. Fortunately, there are ways you can assess the state of your store's roof without breaking the bank. Below are some ways to determine the state of your store roof and just what the best way to go about fixing it can be.
Inspecting Your Store's Roof from the Ground
It's important to periodically inspect the condition of your store's roof. Evaluating it from ground level is a sensible and easy first step, since caution and safety come first and you can do this at any time. To do this, merely take a few moments to examine signs of damage like missing shingles, sagging areas, or pools of water accumulating on the roof. If any of these issues exist, you should follow up with a more comprehensive inspection as soon as possible to avoid future costly repairs.
Check Gutters & Downspouts
Another way you can determine the condition of your store's roof is by inspecting the gutters and downspouts. If your gutters and spouts are clogged they can't pull water away from the roof, which in turn can damage the roof and lead to water damage throughout the rest of the building. On top of that, too much debris in these areas could be an indication that something is wrong with your roof's surface area and could be causing water damage inside and outside of your building, as well as mold growth in certain areas due to trapped moisture. 
It might be worth it to replace your gutters and spouts if they're worn enough that it would be easy for them to get clogged or have trouble redirecting water from the roof. Otherwise, it would be wise to invest in gutter grates in order to keep large debris, such as leaves, animals, nests, and anything the wind could blow into them, out.
Get an Inspection
Finally, if you know you have concerns about the condition of your store's roof it's best to act as quickly as possible. If you've seen damage on your roof from the ground, then it may be necessary to get an inspection from a professional contractor specializing in roofs and related services like gutters or skylights. A professional inspection will reveal issues such as worn shingles and other damage that may not be visible from ground level or noticeable while performing routine maintenance tasks on-site.
Determine if You Need Repairs or a Replacement
Once you have a comprehensive inspection completed, you'll be able to determine whether or not the roof needs repairs or a complete replacement. In either case, it's always best to consult with professionals in order to get an accurate assessment of how much it's going to cost and how this could impact your business while the work is being done. Another reason to rely on professionals is to make sure that any work done is up to code while still fitting within the confines of your budget. If a repair is needed, be sure to get quotes from several contractors and make sure you understand the scope of work that will be completed before you decide who to ask to do the job. If it is deemed necessary for a full roof replacement, again make sure you are getting multiple bids, as well as their estimated timelines for completion.
Contact a Roofer
If the inspection reveals that your store's roof is indeed in need of repairs or is due for replacement, then you should contact a certified and licensed professional roofer, someone like Wortham Brothers Roofing. They can provide an estimate of what it will cost to make the necessary repairs as well as any other service charges related to the work. Be sure that all estimates are in writing and offer detailed descriptions of the work that will be performed. You should also ask to see proof of insurance and licensing before engaging a contractor in any repair or replacement projects. 
Running a business requires attention to detail, including maintaining all aspects of the property itself – including its roof! By inspecting both inside and outside for potential problems, checking gutters & downspouts for build-up, and getting an inspection from a professional contractor, business owners can avoid any potential issues with their store's rooftop before they become costly liabilities down the road. With proactive maintenance measures taken now, stores will save money in short-term repairs and long-term expenses – allowing them greater freedom to invest those resources into other parts of their business operations instead!
Author's Bio:
Kara Masterson is a freelance writer from West Jordan, Utah. She graduated from the University of Utah and enjoys writing and spending time with her dog, Max. While doing research for this article she did a lot of reading about different roofing companies, such as Wortham Brothers Roofing.