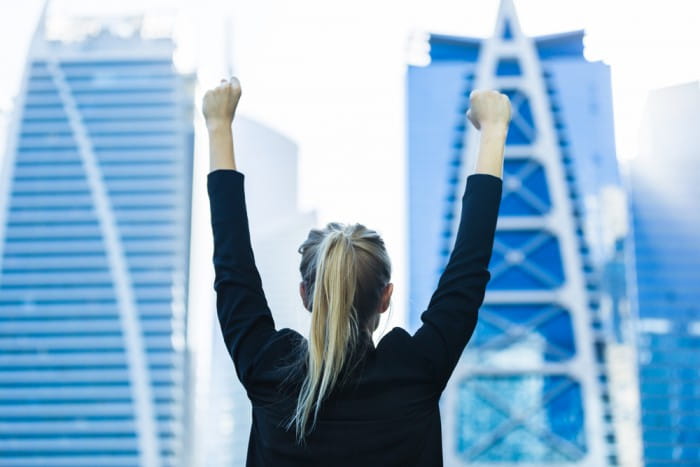 As everyone is aware of the fact that the financial needs of women are different from men's, and mostly, they remain dependent on their spouse for their financial needs. But, with the changing trend and development, women have entered the market as professional leaders.
To remain secure and independent, women must know the ways to invest their hard-earned money. They can go for any investment plan available in the market, and an FD for Women is one such investment plan.
At times, it may become difficult for working women to manage their money. However, it is not an impossible task for women as managing their finances becomes imperative for the growth. To get complete control over the finances, women should learn about various investment plans and make a careful investment plan.
Ways to Plan Your Finances 
A Fixed Deposit Plan
A fixed deposit plan has always been favourite among Indian investors. This plan can offer you assured returns at better interest rates. The invested amount remains locked for a pre-fixed tenor at an interest rate. The interest rate of an FD remains constant throughout the fixed deposit tenor as it is not affected by any market fluctuations.
An investor gets the advantage of choosing the tenor at his/her own will. Usually, the tenor of a fixed deposit ranges from 12 months to 60 months. The investor can avail the benefits of a fixed deposit at an interest rate up to 7.85% which may vary from lender to lender. Women or even a man can start the investment into FD with a minimum sum of Rs.25, 000 with online NBFCs
Gold Investment
Indian women have always remain fascinated with the gold ornaments; these ornaments are a type of investment only. Gold is considered as the best investment plan for short-term as well as for long-term investments. The gold value keeps on fluctuating on a daily basis and always displays the increasing value of gold thus making it a profitable venture.
An investor can also buy gold ETFs that are just like a mutual fund that deals with gold investment. An ETF serves the same purpose that a physical purchase of gold can do. If you wish to make your investment for long-term then buying gold will be the right option for you.
Bonds
A bond is considered as one of the safe investment plans. These bonds are backed by the Government and are completely risk-free. A bond is a type of a loan that you offer to the governing bodies for various projects. A bond offers the investors with high liquidity option to take advantage of investment they have made.
The investments made in bonds are beneficial as they offer a fixed rate of interest that depends on your invested sum. Bonds investment makes sure that the investor gets the benefit that includes the interest and the principal at the time of maturity.
The principal amount remains locked with the Governing bodies for a minimum of 5 years. The minimum Investment required to take the bond is Rs.1000.
Public Provident Fund (PPF)
If you are working women then investing a PPF account can benefit you in long-run. A PPF scheme is one of the safest investment plans for working women which can yield better returns at considerable rates. A PPF investment is considered safe as your money remains with the Government for the pre-decided tenor. The investor will get the collected sum that includes the principal and the interest amount, at the end of the tenor.
The tenor of a PPF account may range up to 15 years. You can invest in a PPF account with a minimum sum of Rs.500 and can invest up to Rs.1,50,000.
Mutual Funds
To benefit from equities and debts, mutual fund is a safe investment for women investors. It lets them balance risk and your returns based on your preferences. You can consider opening a Systematic Investment Plan (SIP) which is an easy way to invest in mutual funds with minimum regular investments. It is relatively easier to opt in and out of mutual fund. You can sell off your mutual fund in a shorter time, if necessary. It lets you make transactions on a much larger scale with less money.
With mutual fund you get the benefit of instant diversification and asset allocation without the large amounts of cash required to build an individual portfolio.
Equity Linked Savings Scheme (ELSS)
ELSS are tax saving mutual funds that allow a deduction up to Rs. 1,50,000 under section 80C of the Income Tax Act 1961. This is one of the major reason to invest in ELSS as it helps in saving tax. You can opt for a lock-in period of 3 years. To earn higher return, you can invest in them since all investments can be made in equity market and help you beat inflation. The investment can be made as low as Rs. 500 with no maximum limit to it.
The tenor of an ELSS is for at least 3 years. You can either choose to continue growing your fund for longer or redeem it after 3 years. Either way there are chances of higher returns as these are investments in equity with benefit of tax exemption.
Additionally, ELSS also provide you the benefit of equity mutual fund schemes to ride the growth cycle of stocks in ELSS portfolio. Here savings can potentially offer up to 8% of returns, in favourable situations. And, in a rapidly growing economy like ours a good portfolio with quality stocks may reap higher returns.
The Bottom Line
Planning the finances is important for women as it is for men. By investing your money in the right plan can help you build wealth and makes you capable of dealing with any future situations. Happy investment!