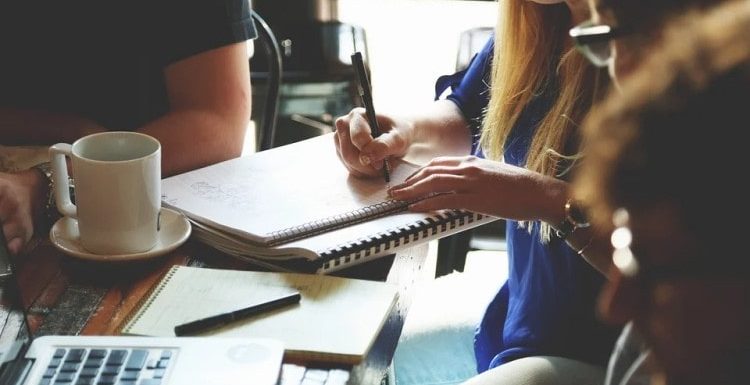 Do you have excellent writing skills? Do you sometimes read an article and think, 'I could have written that better'? If so, you have what it takes to start a business from the comfort of your home.
Of course, it isn't as easy as it sounds. While being a good writer is an excellent start, you need organization skills, a strong vision, and an undeniable drive to make a business out of it. If you want to know where to begin, here is how to turn your writing skills into a business.
Discover Your Niche
The first question you need to ask yourself is, what do you want to write? While having general knowledge about multiple subjects may be desirable to some clients, you will generally do better focusing on one specific subject.
Maybe you know tons about cars. Or perhaps you are interested in becoming a technical writer. Be as specific as possible, and you will increase your chances of earning more and finding excellent clients.
Come Up with a Name
As a natural writer, then chances are you will be able to come up with a memorable name for your business. Make it snappy and to-the-point, as you want people to understand your business as soon as possible. Sometimes, the best names are the simplest, like your first and last name! Once you have your business name, you should consider buying or registering it as a domain.
Get Insured
If you plan on starting a small business, you will need to get insured. This will ensure you are covered in case of liability claims and property damage – costs that will otherwise put you out of pocket. Need some help finding insurance? Small business insurance Montreal has you covered. They offer coverage on liability, property, and cyber.
Find a Space
Do you want to work from home or at a local café? While both of those locations are fine, once your writing business takes off, you might consider finding a new space to work. You could work in a communal office space, or you could rent an office. An office is ideal if you wish to hire employees in the future.
Create a Portfolio
If you want clients to see just how good you are, you will have to build a portfolio. It should include the best of the best when it comes to your work – the stuff you're really, truly proud of. After all, it's what you will be judged on by potential business partners and clients!
Work on Your Brand
Every business needs an identity; that comes in the form of branding. What are your values? What is it you want to achieve? To create a brand, you need to understand yourself, your focus, and your clients.
To get your brand's name out there, market your business on social media. You can make pivotal connections and produce engaging content that will reel people in on those platforms. Remember, though, that your branding needs to come across in everything you do, social media and otherwise.
Build a Website
Any business owner knows how important it is to own a website. As a writer, you need it to reflect your expertise in etymology, communication, and design. Nobody will take you seriously if your copy isn't grammatically correct or if you fail to point users in the direction of contact.
If you have little experience with website design, consider hiring a professional web designer to take over the more technical side of things.
Build a Steady Flow of Clients
Landing your first client will take some work. You might find them on a site like Fiverr, or you may find them through knowing the right person. Either way, it's a starting point, and from there, your job is to create a steady flow.
Don't assume every client is worth your time, though. While a large number of clients is desirable if a client takes up too much time and stress for not enough pay, you can end that business relationship. Especially if you have other clients lined up!
Consider Hiring Other Writers
Once you get into the groove of writing for clients, why not start hiring other talented writers? If you have more clients than you can realistically handle, it makes sense as the next step in your business. It means your business keeps growing while you only take on the work you can handle.
Improve Your Writing Skills
While you may be a good writer, there is still room to become a great one. An excellent one, even. Whether you are at the very beginning of your business's journey or you already have a steady flow of clients, work on improving your writing skills. That could involve learning new words, reading other excellent writing, or taking a skills class.
Turning your writing skills into a business may seem like a daunting task, but with the right attitude, ideas, and drive, you can accomplish it.