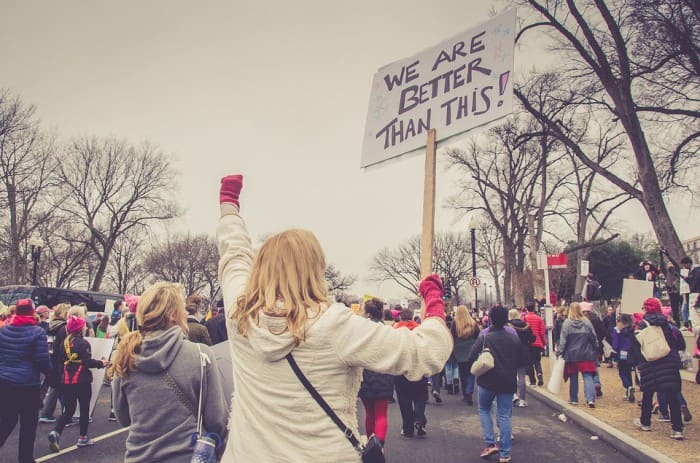 Whatever sign you choose for the store, it should be pleasing to the eye, harmonious and proportionate in shape. And then much depends on your requirements, work direction and wishes. Generally, Digital signs are divided into light and non- light. I8/n non–illuminated signs do not have internal or external illumination. Therefore, LED modules are placed inside the light sign to highlighted content. There are certain other categories of interactive screens from classic to creative design. Let's discuss them:
Flat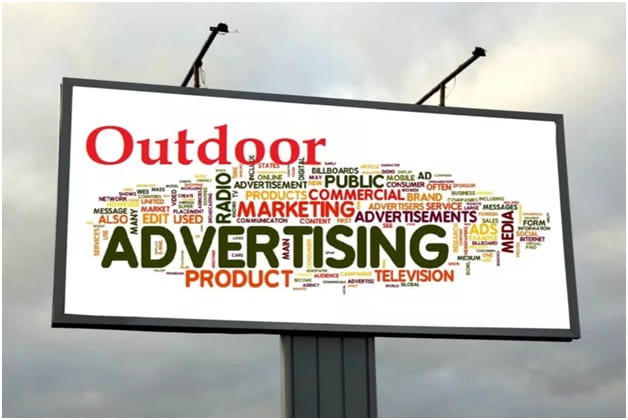 This is the simplest type of non-illuminated sign. But, they can be highlighted from the outside. Traditionally, banner panels were made on the metal frame. To creates flat designs, PVC with the application of a vinyl film and full-colour printing can be used.
Undoubted Advantages:
These are the most budgetary signages. Spending only a few dollars will give your store a solid and presentable look.
One can choose the best from varieties of shapes and colours.
Ease of maintenance and easier to manufacture.
Unpretentious to the weather.
Lightboxes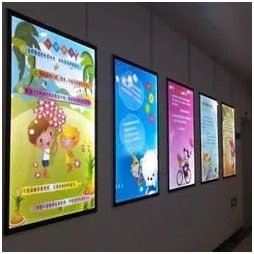 Lightboxes are one of the most popular types of signboards and outdoor advertising. These are based on aluminium or metal profile and galvanized steel. The outer front side of the box is made of translucent acrylic glass or cellular polycarbonate. A full-colour printed image is applied to the lightbox. The LEDs, neon tubes, or fluorescent lamp installed helps in displaying the eye-catchy images or content. Its technical structures are mounted on the rear panel.
Pros 
Available in varieties of styles like thin and voluminous, suspended and floor with different types of lighting.
Attractive colours draw people's attention at any time of the day.
Faster production times and more affordable cost.
Easy to handle.
Can effectively work for many years with proper use and care.
Volumetric letters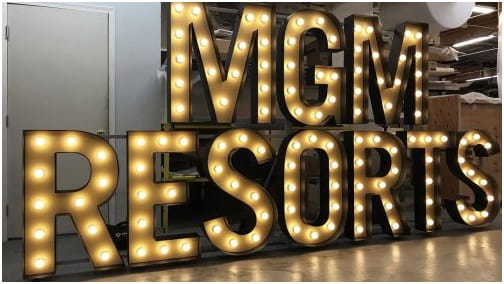 Volumetric letters are the original form of a sign that provides scope for creativity and goes well with other external advertising media. The letters are made of light-scattering plastic, organic glass, glued with vinyl film. The sides are made of PVC, aluminium, stainless steel. For illumination, LED modules or neon are used. The letters are placed either on the wall of the building or in the form of roof installation.
The cost of signage from volume letters depends on the height of the letters, the length of the word, and the type of font selected.
Pros:
They are distinguished by strength and durability, resistant to adverse weather conditions and mechanical damage.
Easy installation.
Minimal maintenance costs.
Neon Signs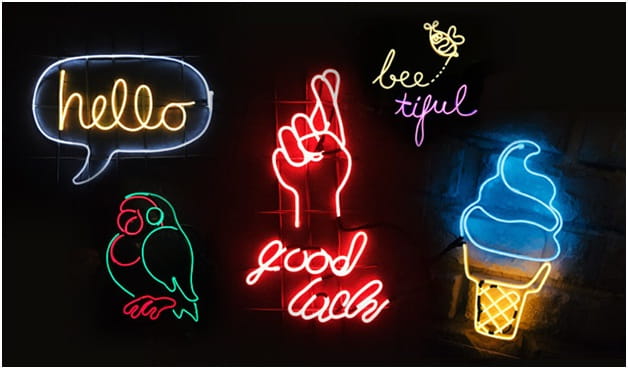 Neon signs are another popular display that has become a symbol of night cities. Neon is a hollow tube containing inert gas. Using neon, you can highlight both individual letters and the entire sign.
Pros:
More than 300 colour shades
Energy-saving by consuming less power than incandescent lamps of the same brightness.
Maximum visibility and brightness.
Resistance to temperature
Neon lamps do not burn out and turn on instantly.
Neon signs do not heat up and work silently.
But with all the benefits, neon is more expensive than the rest of the signs. There is another feature: the letters are read-only with a burning neon as in the afternoon signboards need a coloured substrate. The manufacturing process itself is time-consuming, requiring highly skilled craftsmen. Recently, this type of signage is hardly seen.
Glowing (LED) signs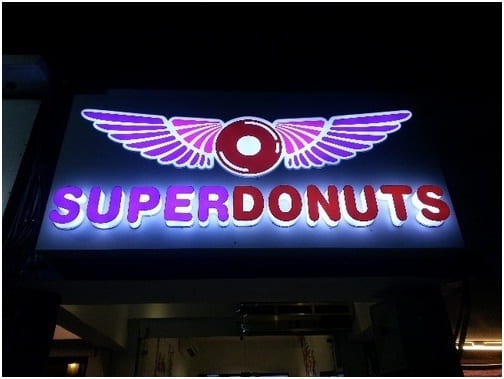 Glowing (LED) signs for stores have built-in LEDs. As a rule, the sign is based on a plastic or aluminium case whose the front part is covered with an acrylic glass. LEDs have many advantages compared to other lamps – they are characterized by high light output and at the same time are very economical in energy consumption. Therefore they are considered more environmentally friendly. The cost of their production and maintenance is lower than that of neon signs.
In addition, LED signs:
They serve longer neon signage and are strong with resistant to external influences
When glowing, they emit little heat and are safe to use.
Images are clearly visible even during the day, unlike neon signs.
They are simpler and more convenient to maintain and install, as they are lighter in weight.
Provide room for creativity: you can highlight signs of various shapes, make a running line or changing texts, change colour, etc.
Composite signs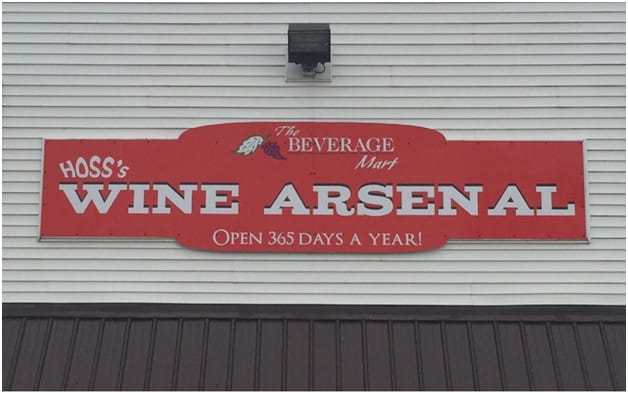 Composite signs are a modern direction that is becoming more and more popular. Very often, such signs are made for shops in shopping centres. The signboard is based on a composite material, characterized by high strength and lightweight.
The composite material is easy to process (for example, rolling, milling, glueing, welding). Therefore, signs can be given to almost any shape.
In addition, the advantages of composite signage include:
Reliability and resistance to aggressive environments.
Composite materials will prevent precipitation from entering the box.
However, at the cost of composite signs can be slightly more expensive than the rest
Interactive Screens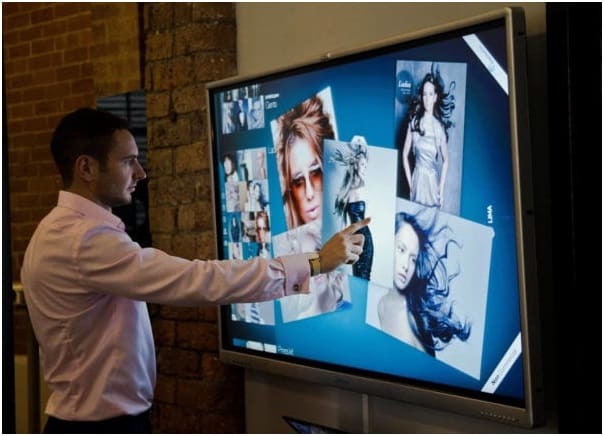 Interactive Screens are the advanced version of all above signages. These screens work on a real-time database. Therefore, you can change, modify or replace the information any time. These digital signage displays offer a wide range of services like displaying still images, playing video, content, customers review and many more. Apart from displaying the logo for informative information, stores can also show live events like matches and news.
Chief benefits
One time installation can work for many years.
Easy to display live content.
Modification in information is cheaper and easy
Stores can guide for product benefits and how to use to customers.
Running screen catches more audience attention.
The touch screen helps in navigation within a mall or store