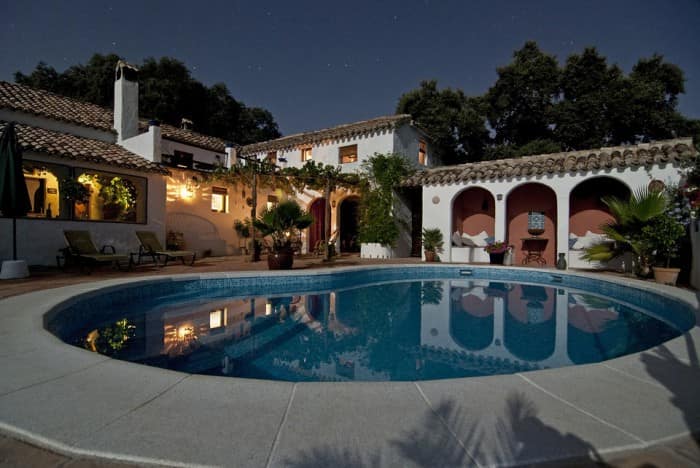 You wake up in the morning, open your curtains and absorb the refreshing view of your beautiful garden, you climb up the stairs and walk out to your terrace and you enjoy the exotic lush green and beautiful landscape. You want to say goodbye to the constant stress living in your subconscious of an insecure living compound. You and your family want to enjoy your weekends or just the two of you. You have sporty kids and they want to be out all day, draining their energies.  This shouldn't only live in your imagination but you should make it a reality.
Emirates Hills is a renowned and distinguished community where you will get a chance to live in your dream house. Build or buy your beautiful imaginary home in the shape of a villa at Emirates Hill. It is known as 'Beverley Hills' of UAE and has premier residents. It is a confined gated community where you don't have to worry about yours and your family's security. Not only will this but Emirates Hill guarantee your villa's security even when you are out on your vacations.
Emirates Hill is a multi-cultural habitat where you and your family will get a chance to meet many different people; settled in UAE and others who visit UAE during their vacations.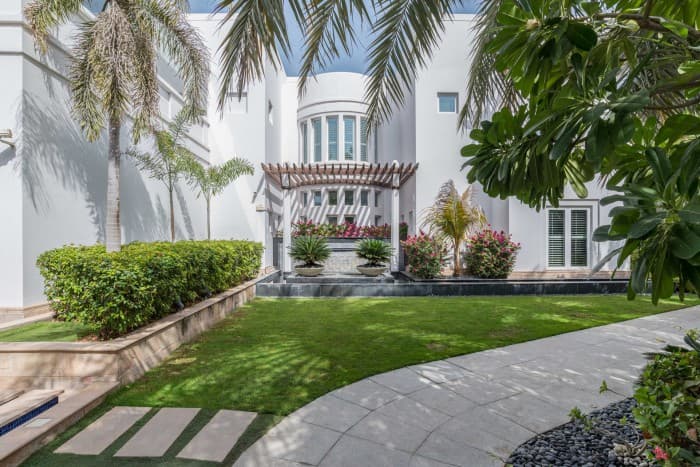 Living at Emirates Hill will give you a chance to live in a fantastic neighborhood with lush pastoral landscape and have approximately 600 villas. Not only this but Emirates Hill gives you an opportunity to buy your land and build your dream villa in that community.
Emirates Hill is designed in such a way that it provides the especial personnel with all kinds of comfort and possible privileges. Huge malls are constructed inside the community to provide comfort to the residents and save them from the hassle of travelling to different marketplaces. You want a day to yourself and want to pamper yourself, spa services available at the Emirates Hills is the place for you. Restaurants built inside the community offer a wide range of cuisines and even deliver your lunch and dinners at home.
Here is a guideline for you to buy your dream villa at Emirates Hills:
KNOW THE ACQUIRING PROCESS
If you are UAE resident, then you can carry-on easily with purchasing the property. But if you an expat then you need to take along your passport and other necessary documents for buying the property.
REASON TO BUY THE PROPERTY
You should be clear about why you want to purchase the property. Whether it is for personal use or for investment purpose, if it is for investment purpose then in the later stage you might want to contact different outlanders as they look for such beautiful properties for holiday purpose.
SURVEY YOUR PROPERTY
If you are buying an already purchased property/villa, then you should contact registered and professional surveying company. Since they are in this business, so they know about all the available property and have already surveyed about them. But if you are the first purchaser, then you can contact directly to the community office and become the owner of the villa.
SEEK ADVICE
Once you have done your survey and seek professional help, it is always advisable to take legal professional help/advice before purchasing the property. This will tie all the loopholes in your deal.
CHECK LIABILITY
When you are purchasing the property, ensure that you are buying a debt-free property. Do repetitive checks on the developer and ask them to double check the liability status of the property.
OBTAIN BANK APPROVAL
Once your survey is done, and you have done all the necessary investigation regarding the property, then it's time to visit the bank. You should have enough monetary supply in your bank to do your transaction and further continue with the purchasing process.
EXTRA CHARGES
Once your purchasing process starts, you should also keep in mind that you will have to face additional charges as well. These charges will include; developer's fee, land/property/villa registration, maintenance charges, legal fee and other such initial expenses.
READ THE CONTRACT CAREFULLY
You cannot purchase property or sell one without the presence of legal documentation. These documents have all the terms and conditions which are essential to be read and understood before carrying out any property purchasing.
CLEAR DOUBTS AND SIGN THE DOCUMENT
If you have doubts after reading the legal document, then you must seek legal help and clear your mind and free yourself from all kinds of doubts and then proceed towards signing the document and closing the deal.
These are few necessary guidelines for you to consider before purchasing a villa at Emirates Hill.