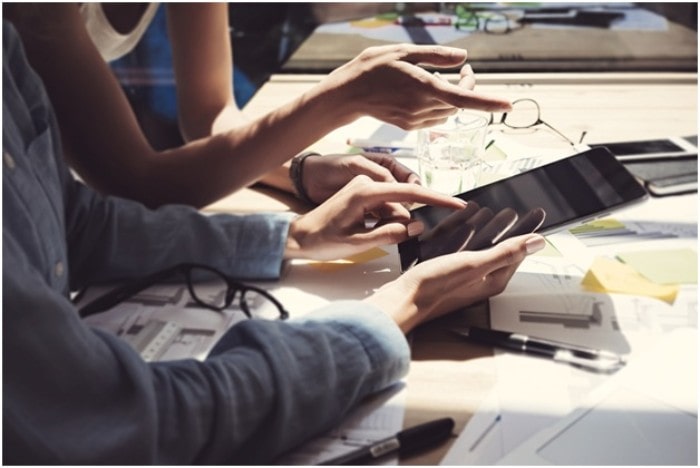 Competitive research sounds like a negative term, but it is not! It is essential if you want to grow as a business. It is simple as this; if you're going to be on top of the industry, you need to know who you are up against.
Having a look at what others are doing and how it is working for them is never a loss. Your rivals can be your best teachers. You don't necessarily have to replicate it as it is, but you sure can pick something.
You know what it even better? Researching on a thriving competitor. There must be a reason they are so successful why not model them?
This research is a part of a business strategy, and there is nothing wrong with conducting it. We understand it may sometimes feel like you are stealing or doing something illegal. Well, there is nothing like that, and it is perfectly fine to have a peek at your competitor's success.
The significant benefits this research can get you are:
Time-saving
Learn from others' mistakes
New opportunities
Chance to be different and be better than your competition
Dominance in the market
Agility
Performance comparison
Competitors analysis
This is a scary term 'competitors' analysis,' but don't let it intimidate you. You don't even have to a lot a big budget for it or hire a team. The process is straightforward and the best part; it is online.
The process can be divided into five significant steps:
Setting goals
Identifying competitors
Gathering information
Data analyzation and finding areas to improve
Action and implementation
However, we would like to clear one thing. This is not a project that you can work on and then forget about. You are never going to be done with it because you are never going to be competition-free. The process will go on and on…
You need to be on guard, always like ALWAYS! If you sense anything that can disrupt the industry, be ready to act. Remember, you snooze you lose.
Steps To Follow
Let's discuss the steps mentioned above in detail now…
Setting Goals
You have to be clear about the purpose of your research. There is no point in conducting a detailed analysis if you are not sure why you need it. If there is no plan in your mind to execute the results derived from the research, better not waste efforts.
Identifying Competitors
Consider this as the first obstacle you have to encounter. This may sound easy, but it can get challenging. However, there is no need to worry because we have different techniques to identify the contenders.
Gathering Information
Keep a close eye on your competitors once you have identified them. You need to collect data about their strategies and things that have worked for them.
Data Analyzation and Finding Areas to Improve
We don't have to tell you this, and the collected data is of no use if you don't know how to use it. Analyze their every move and identify what you need to execute to reach the highest point of success.
Action and Implementation
Use the analysis for your benefit. It should help you in gaining dominance in the industry.
Analyzing Your Competitors
There are many ways to examine, here we are listing some of the easiest.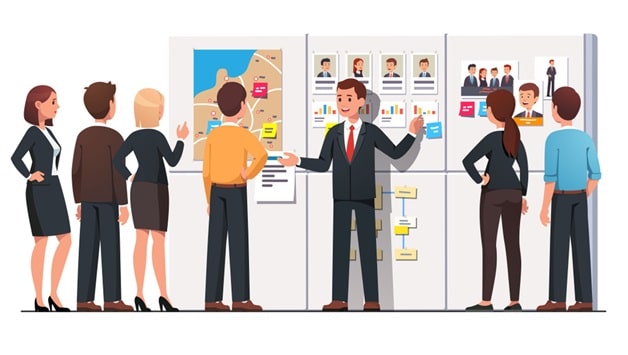 Examine the Websites
This is the easiest thing to do. All you have to do is visit the websites of your competitors. You need to inspect the site for the following items:
Website elements and design
Inspect how their homepage and landing pages are
Look for trusted logos and social proofs
Color, fonts, and text placement
How enticing they are to be clicked
Pages in the navigation menu
Deployment of social sharing buttons
Their social media channels
Methods of contact provided
Client support
Imagery
List building elements
Live chat or chatbot
Pages listed on the footer
These are the things that you can check visually. There are some other essential things to check too, like:
Time website is taking to load
If the site is optimized for phones or not
Themes and WordPress Plugins used
Every website out there is different, but taking notes from industry leaders is beneficial. It will make designing your site secure. You will also be able to come up with ideas that can make the user experience amazing.
In case you already have a website, you may not revamp it entirely, but you will learn about new optimization opportunities.
Website Traffic
This is important because, well, online is all about increasing web traffic. Information about their visitors will help you determine whether replicating them will work for you or not.
This is how you can do it:
Determine the locations their traffic is coming from
This will help you decide if it is going to work for your potential customers, too, or not. Knowing about possible customers aids in creating products, offering services, and you will also be able to develop resonating content.
Devices used by visitors
If you are replicating a website, then, of course, you will have some visitors. Knowing about the tools they use, you can optimize your site for them correctly.
Sources of Traffic
You should uncover which sources are used to drive more traffic. They can be sources like paid, referral, organic, direct, or social. Determining these sources will help you decide which to focus on more.
The Content
Do we have to elaborate on the importance of content? Examine the content on your rivals' webpages and ask the following questions:
Do they have a blog page?
Which topics are they covering?
What do you need to make your content quality better than theirs?
What type of content is more highlighted?
What is the frequency of posting content?
Are visitors engaging in the comment section?
The answers to these questions will clear what strategy you need to one-up your rivals.
Good luck!
Author Bio
SHAEEL AHMED is an enthusiastic who provides search engine optimization services professionally. Writing about websites requires to be up to date with trends and new technologies. Only reading can help in writing and following different tech blogs is the best favor you could do to yourself in the online world. Keeping track of all the information and knowledge gained by reading becomes easier when it is converted into a well-written piece. This writer is on a mission to learn all that is there to learn about websites, their domains, and web design. The writer tries really hard to make dull web discussions interesting for everyone even for those who are not developers or designers.