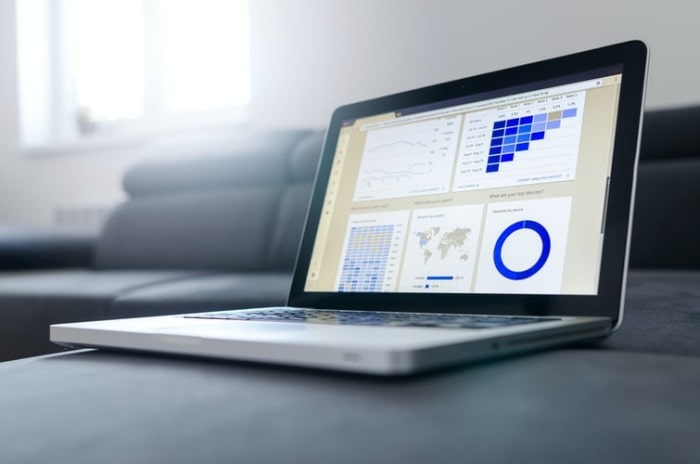 Restricting data for mere functionality is boring. It does not even register in the mind immediately nor can be utilized effectively. When we say 'a picture can speak thousand words', it essentially means visual communication holds more meaning than mere textual content. Representation of data in the form of a pie chart, images, or even a diagram proves to be more useful in terms of understanding. It eventually helps in making use of the information more effectively, thus making mountains out of molehills more palatable. 
Is a blog the most effective way to use data visualization? Let's find out the way this graphical format makes presentation so acceptable.  
Mapping historical data visualization
The concept of telling stories visually has always scored over audio narration. The human mind is able to recall visual information more easily rather than understanding reports or text.  With images, the scenario can be tweaked to get several possibilities. Not only for entertainment but also for business intelligence. Centuries ago, sepia toned maps were used to reach places. Armies and navies used them to navigate and stay on course. They collected data and put them on even pie charts (which first came in 1800s) and study pictorial statistics. Today, digital technology has taken over these traditional methods. And so has the way to mapping the data which comes at God speed for multiple sources. Getting used to working with visual information offers many benefits. For example, a financial institution or a bank can easily develop a better customer relationship with this emerging format. It would be a wise investment to get big data in a pictorial version to address problems that bankers often face with their customers. It is equally useful for telecom providers who grapple with numerous customer complaints.
Why make mountains out of molehills?
To make data meaningful, techniques are required. A typical software can be created to address the information that is generated. The software that is created should be able to be handled by an employee who is also untrained to use it. To make mountains of the molehills of data specific keywords can be used in the form of word clouds.
Symbolic maps
The use of maps has also been reinvented. They are now called symbol maps and have been used in various blogs that relate to pictorial data to make readers understand the information. The symbols are put in different sizes so they are represented to display the meaning of the image effectively.
Connectivity charts
Most analysts make use of these charts to strengthen the case of the data findings. These are very useful for manufacturers who have large machinery and infrastructure in factories. Such visuals help to detect any failure or breakdowns and understand how to rectify them. Keeping the dots connected helps every stakeholder involved to understand the solutions easily.
Using combination of traditional line pie and bar and charts
This is a great technique that helps analysts to have several variables. They can be used for daily monitoring or get monthly reports. Pie charts are useful to get insight on customer segments. With bar charts managers of retail brands are able to study market trends and work on customer spends. They are also useful for Power Point Presentations.
Final thoughts on pictorial graphs for big data
There are plenty of ways data can be presented with images and different charts. But they have to be used wisely. For best visual solutions, it is best to involve skilled practitioners in this sector. They understand the symbiotic relationship between the data and design. They can choose the right shapes, colors and sizes to make the reader interested in the presentation. Data affects all owners and need to be utilized in a controlled way. Imagine the value created with various charts. It could be an excellent guide for matchmakers to get soul mates. It could also show growing dominating of a restaurant chain in comparison to others globally and locally.  Data visualization can become the raison d'etre only if it is used skillfully. Visualizers are constantly improving their skills by checking trends that relate to infographics. They know when a technique is not working and needs to be tweaked, especially when it comes to very sketchy data flow. Some mapping techniques are inadequate due to the misapplications of graphics. The right professional is equipped to use the best practices and even descriptions with the help of infographics and blogs. Do give the right professionals a chance to hunt down the data and make a contribution.
That's the way mountains are made out of molehills!