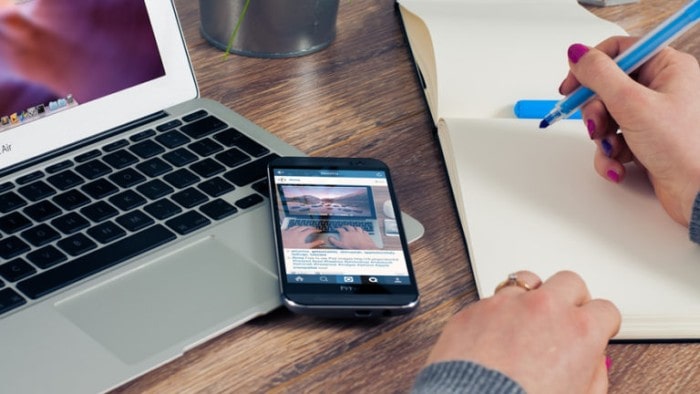 If I start to tell you about the number of smartphones operational these days and companies trying to outfox each other in this regard, you will start to yawn. We all know that smartphones nowadays are insanely popular, and the launch of new flagship versions dominate the news headlines. I am sure that a sizeable portion of my readers were anxiously waiting for the launch of Samsung Note 9 and now looking forward to buy it.
Smartphones wouldn't have seen such phenomenal rise in so much less time if mobile apps were not present. We all use mobile apps and there are many ways in which we cannot think of using a smartphone without an app. In fact we are all very much dependent on some of the apps that we regularly use like WhatsApp and Snapchat. Similarly, businesses and companies of every size and nature try to use mobile apps to benefit their ventures.
Optimizing mobile apps to boost conversions is one way to make sure that businesses try to take advantage from an app. Let me offer you 3 of the top ways to develop such a mobile app which is high-converting and offer businesses to boost conversions.
Just Click-through Rate is not Everything
There are many ways in which a company needs to make sure that how much value are the users getting out of the app after they install it? And where do they need the help form companies marketing it. Of course, the feedback from the users would require a team of experts who know mobile app development to the core. Landing page click through rates used to be the top priority of digital marketers.
Companies need a high-converting mobile app so that they can have a quick ROI. But certainly, this is not easy. You need to measure the effectiveness of what type of app you have created so as to leverage it to the optimum. A simple step to calculate is that if your app drops to 3% of the active users after a month, then you need to think seriously about giving your app a boost for good results.
In-app to Tie-in with events that you Term as your Business Goal
There are many ways in which you can use this step to your advantage so that to give it every chance for success. Suppose that you have a high-converting mobile app working for you about your fast food business, then you need to have many options for full performance. Mobile apps are not just for fun as you can take advantage from them in order to boost your business.
Everyone loves to get free coupons and discounts offers. So you can offer them to those customers who you think will certainly come back for more in order to buy more from you or spread word of mouth. If they have high influence on social media too, then it will be like an icing on the cake. You can offer them offer discounts if they can tag their hundreds of friends to your fast food outlet. You will be amazed to see the results once just few of your loyal customers will do the same for you.
Link your Mobile App Campaigns
Link-ability is vital for a website's content to stand out as it is really important for the successful conversion of mobile apps. Just one difference, and quite a big one, there are no hyperlinks in the app world. So what you need to do? Mobile medium relies on deep links that are a type of hyperlink and that's where you need to be extra-cautious. Deep links are effective because they fill in the gap between apps, email and the website.
It also allows a user to open an app through a website. While it is a complex process, you don't have to think too deep about it as that's where the developers you have hired will do the work for you in an efficient way to offer you best rewards. But as a business owner, you need to think of every step as critical to your business and only then you will succeed admirably.
Final Word
The above-mentioned tips can be great for the overall health of your app as it will make certain that you will optimize them to boost conversions. If you still need some clarification on any aspect mentioned here or want to offer your feedback, please use the comments section below.