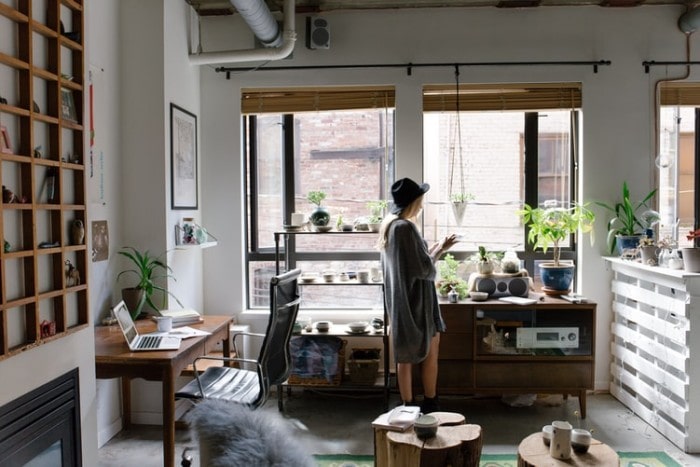 When you consider house improvements, there's more to think about than merelyknocking down walls or getting new kitchen appliances.Some design elements are more subtle, and the ones below are especially unexpected. While they might not be the first steps to come to mind when you think about improving your home, they are great ways to add instant style to your home's interior.
Clear the Clutter
Updating a home office or living room can be as easy as reducing the visible "stuff." If you're like most people, then your family has naturally accumulated plenty of material items over the years.
Take the time to sort through your possessions, donate or sell what you don't use anymore, and put the items that you want to keep into storage units – this can help a room look bigger than before. Having fewer things visible will also add a sense of refinement to any room.
Vertical Radiators
Radiators don't have to just be white and horizontal. Today, many variations exist, and they can provide a great style element in addition to providing an effective way to heat a room.
For example, a vertical or upright radiator can be stainless, steel, copper, or made from another material. It can be a terrific visual element in the home, especially in a room with limited wall space.
Wallpaper Backs plashes
Look at your shelving unit. You might want to consider adding wallpaper to the area behind the items that rest on the shelves.
This area, and others that are set back, are ones where designers are starting to add wallpaper. The previously forgotten area is one you can cover with modern, classic, or vintage wallpaper prints to add depth and a fun visual element.
Color Your Ceiling
You likely already know that paint can do wonders for refreshing the feel of a bedroom or any other room. But an area that you may not yet have considered adding a splash of color to is the ceiling.
If you worry that a bold hue will look outlandish or silly, then opt for a more mainstream color instead, such as a dark gray or blue. This feature can be one that delights your guests.
Revamp Your Definition of Art
Another terrific way to create a more stylish interior than before is by adding art to the walls. Keeping with the theme of unexpected approaches, let's look at redefining art, which some designers have already started to do.
You might hang a bicycle on the wall, for example. Seeing an everyday object as art is a new trend that infuses style into any residence. Another example is creating a basket wall to give it a worldly feel.
A Style for Any Budget
Even on a budget, adding style to your house is possible. There are many options available, depending on the vibe you want in a specific room, whether it's sophistication or something else.
Try moving items from one room to another to repurpose them. Find inspiration in places that you'd never considered before and enjoy transforming your house!