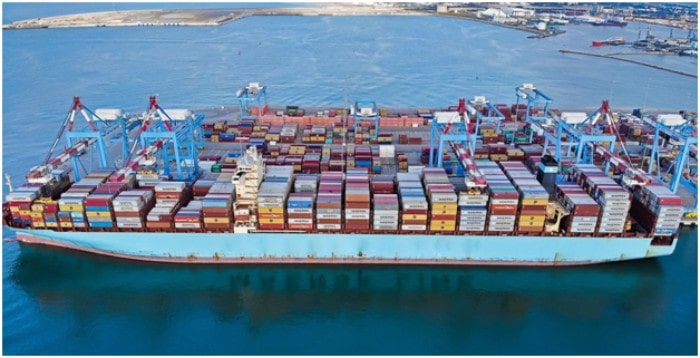 The shipping industry is the lifeline of global trade and commerce. More than 90% of global trade is facilitated through sea freight. Due to too much traffic congestion and theft threat, the container shipment requires continuous supervision to reach the destination safely on time. With the relentless increase in global trade and commerce, the supply chain mechanism becomes too complex and vulnerable while dealing with unprecedented traffic. Client emphasis is shifting towards visibility and availability of the container on a real-time basis.
Efficient tracking and sharing the required tracking input to the stakeholder becomes essential. Once the container shipment leaves the port and doesn't reach its planned destination, you are left with little idea or void imagination about the shipment, where it went and how. That is why modern containers come with a magnetic chip installed in them for tracing, i.e Hapag tracking containers. Traditionally, the shipping industry works with too many precautions to safeguard cargo goods. Predetermined routes and additional workforce are deployed to ensure safety.
Container Tracking and Its Benefits
To know about the real-time location of the ships, an effective container tracking system is required. A container tracking network enables you to know about the precise location of your sea cargo and also provides nearby port details. These tracking systems provide crucial information regarding the multiple stages of transportations and logistics. In a modern tracking system, few crucial details are required i.e container number, booking details along with the intended shipping. Global shipping giants, Hapag tracking network, a German-based corporation strengthened the container shipping network. Many independent players provide accurate location using advanced GPS technology, click here to know more.
The shipping network has been enhanced exceptionally well in recent years. However, due to countless traffic in the ocean route and lack of effective monitoring in intercontinental ocean-freight channels hindered the growth of the industry. So, the inception of container tracking networks has benefited immensely in the seamless movement of the shipment and reaching the intended destination on time. Some of the crucial advantages of the container tracking system are being followed:
Enhanced management for your supply chain
Cost-effective and reduces shipment time
Curbs additional operational costs
Provide safeguards and reduce any possibility of theft
Increase efficiency and improve customer relationships
Global trade is hugely dependent on the container shipment network.
Time has changed so does the tracking mechanism. To meet the consumer requirements across the globe, multinational giants are investing a huge amount of money in research and development to improve tracking management with the help of advanced technology.  Also, if you are operating a small scale business, tracking shipment can be both a challenging and cumbersome task. Here the four ways that allow you to track container shipment from the place of origin to the final destination.
GPS Asset Tracking
It is an effective and popular tracking system. If you have access to your container shipment or cargo before it commences its voyage, use a consumer GPS teaching device that enables you to keep an eye on the passage of your cargo on a real-time basis. There are many players in this field that provide advanced GPS enabled gadgets for ocean containers. Hapag tracking network, a German-based organisation with GPS technical expertise deals with numerous containers and gives real-time location 24×7 during the journey.
Live Satellite Option
It is also the gift of modern science and technology. With the required knowledge of your cargo vessel, you can choose and pay for satellite navigation that allows you to keep track of your vessel during the journey. One major disadvantage of satellite imagery is that it fails miserably during bad weather i.e thunderstorms and incessant rains or if shipment changed its course.
Container Tracking Services
Several shipping companies offer their tracking services based on satellite technology. Every container carries its own and unique International Shipping Standard Information (e.g; ISO 6346) reporting mark. Thus, the container can be monitored and tracked at every important terminal that passes during the journey. Importantly, not all companies provide this option and also this doesn't provide a live or real-time location. Companies like Hapag tracking and Maersk offer reliable container tracking services.
AIS Vessel Tracking
AIS (Automatic Identification System) consists of tiny transponders fitted in shipping vessels, that allow tracking the real-time location of the vessels. The IMO (International Maritime organisation) number of the vessel is required to track your cargo progress with the help of an AIS maritime tracking intelligence provider.
Modern equipment helps the shipper to gain complete control of the container with its real-time location. Global shipping leaders like Hapag tracking and APM-Maersk, MSC and many more have empowered the global tracking network. Thanks to technology, our shipment has become so simple. It has never been simpler to trace the passage of container shipment.
GPS Asset Tracking, Live Satellite Options are tools used to track. However, they are not used by shippers to track