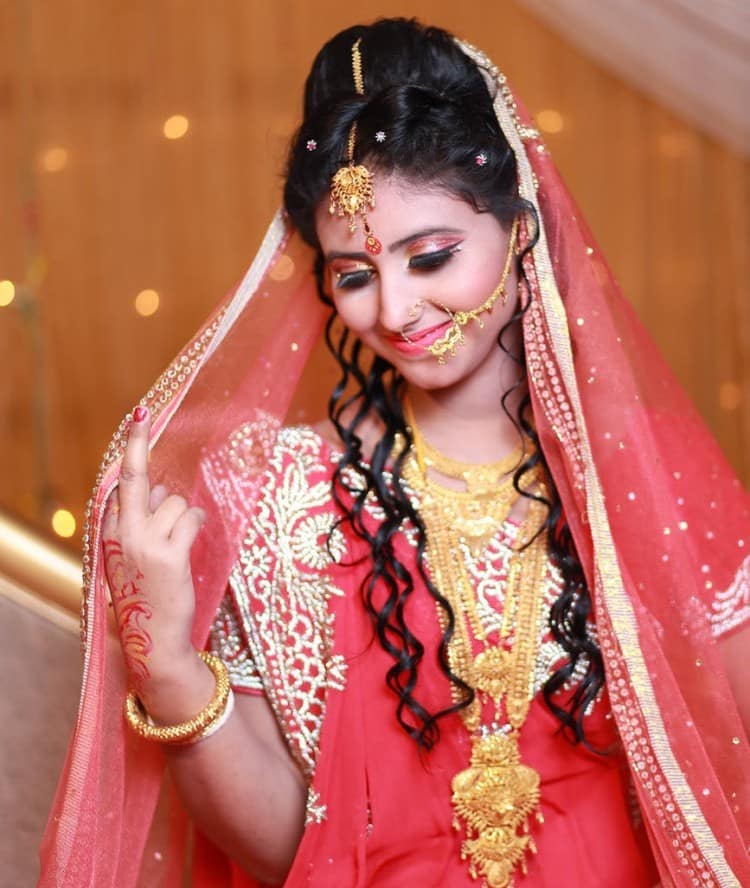 Wedding season is here and that means lots and lots of inspiration zooming into our Instagram timelines waiting to be filtered, copied and finally styled. And it's even better when that inspiration comes from any of our favorite bloggers. Every bride looks forward to her great day and hence they keep an eye on the looks that they can flaunt on their wedding day.
Morning wedding event
A coral and turquoise coloured saree is a perfect wear for any morning wedding event and pairing it up with a mirror work blouse would make any bride look gorgeous. Soft peach coloured saree in lehenga- saree pleats with a sexy sequin mint blouse is also very unique wedding sarees. A nice plain bold blue saree in silk without any embroidery with proper jewellery will add an extra glamour to your morning wedding event. A benarasi dhoti pant saree in blue with a crop top is an easy and breezy look.
Sangeet/mehendi event
You can float in your sangeet event by wearing a pink and red combination saree with teal border and gota patti work motifs. It will look traditional yet totally gorgeous. You can also wear it with a metallic embroidered blouse for perfection. Other than this a peach floral print saree with gold sequin border and blouse will add an extra glam to your sangeet event. A super simple yet stunning combo is a black and gold saree. The most classic combination is a red and green saree. An embroidered one with bird print blouse will also look very trendy.
The main event
Banarasi sarees are simple yet pleasing to the eyes. If you want to pull off a modern look with a banarasi saree then you can drape it with raw silk pants and jacket blouse. Kanchipuram sarees are classic, beautiful and timeless, passed down from generation to generation. Fuchsia and orange kanchipuram sarees is a classic one and can be styled in many different ways. To add a bit style to your wedding saree you can add a sheer dupatta contrasting with it as it will make it so modern.The best way to drape it is by adding a cancan skirt to your attire as you will be able to dawn different looks. But while draping a cancan saree look you should always remember that the top, saree and skirt should complement each other. You can also wear a georgette saree with a kanjivaram blouse and look gorgeous.
Wedding reception
The two palla saree is great for any bride's reception day.other than the saree pallu a contrast dupatta will give the saree a new dimension when you will wrap it on the other side. A bride should always select a bright shade but contrasting blouse for her saree, like a pink zardosi blouse with an orange kanjivaram saree. The latest trend is wearing a saree with a long sleeve blouse with big borders and interesting weaves or with sheer sleeves.
Brides are seen wearing wedding sarees of various colours, however in general they prefer wearing red coloured ones. Each and every Indian woman has their unique way of selecting sarees for herself.