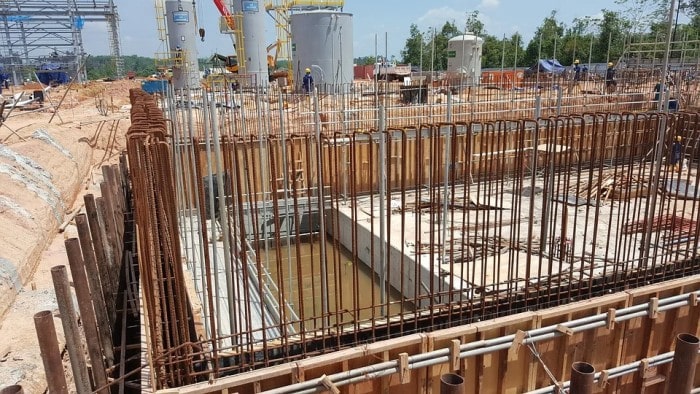 There are numerous factors which can determine the most suitable kind of foundation for your residential property. This can include the sort of soil beneath the land you wish to build your home and the topography of the region your house is situated. However, the 2 most important issues that can help you to efficiently figure out the right type of foundation your home should be built on are personal preference and budget. Below are the 3 most common residential property foundations you will get to choose from.
Basement foundations
The building of a basement foundation commences with digging a hole which is at least 8 feet in depth. Basement foundations comprise of several components including the footings that are positioned underneath the frost line and the walls which enclose the poured in place concrete slab, 4" in thickness. When it comes to the walls, they can be made of poured concrete, insulated concrete panels, stacked concrete, pressure-treated wood, or even plywood. All of these materials may deliver a stable and secure structure which can offer effective support to the structures that will be built on top of a basement foundation.
Since residential properties usually feature footings for anchoring the structure, homeowners normally include basements because they will still have to dig to a significant depth to install such footings. The main plus for settling for a basement foundation is it provides additional square footage which property owners may use as they see fit. There are also walk-out basements that present fewer problems in the context of dampness and letting in more natural light in the space occupied by the basement.
Crawlspace foundations
Crawlspace foundations are well noted for elevating homes off the ground. In this particular building technique, footings and short walls are installed, with the walls been at least 20" in height which offers cramped maneuvering space. This means you will be forced to crawl or fall on your hands and knees to get into the crawlspace. On the other hand, a crawlspace foundation won't safeguard your property from flooding, unlike popular misperception. Nevertheless, it will provide more accessibility to plumbing fixtures, electrical wiring, or even ductwork for future repairs and upgrades than slab foundations.
Slab-on-grade foundations
Slab-on-grade foundations are installed directly on the earth without having to dig as deep as is the case with basement foundations. The site has to be first leveled and space needs to be dug on the exact spot the foundation will be constructed. Generally speaking, gravel is usually spread over the site and concrete must be poured to create a slab of between 4" to 6" in thickness. While perimeter and interior support footings have to be installed. The main advantage of foundation repair Kansas City slab-on-grade foundations is they are the cheapest solution. They are as well more straightforward to build than both basement and crawlspace foundations. This goes a long way in significantly reducing the timelines of home building projects. One downside of slab foundations is they will never be durable when constructed on uneven and unstable soils. Another disadvantage is plumbing fixtures and electrical fixtures are installed below the slab. This makes performing future repairs or upgrades to be difficult and disruptive processes.