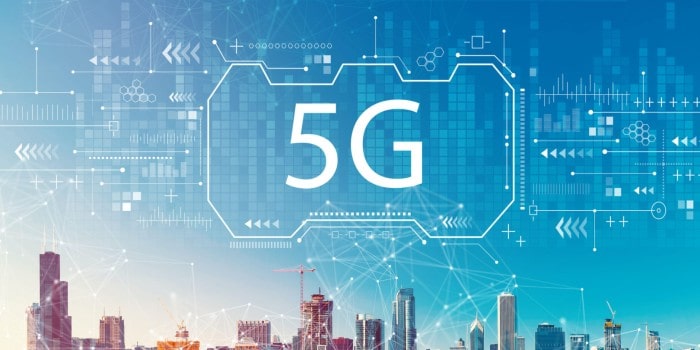 Welcome to a more connected – 5G world! The fifth-generation of mobile connectivity is now available nationwide. The ongoing buzz of the 5G technology has started affecting the world, albeit in its infancy so far. Smartphones are some of the initial few devices to adopt 5G support, but we know for a fact that everything else will also transform to open up better ways of doing things – sooner or later.
From ultra-fast downloads to lower latency communications, VRs and smart cities, the 5G wireless technology is beyond telecommunication. Let's dive in to know what is 5G technology, and how will it impact our everyday lives for the better.
What is 5G?
5G stands for fifth-generation network and is the replacement to 4G LTE networks that have been and are still in operation for the last decade. So if someone pronounces the moniker 5G, it simply means different operating standards for hardware for networks.
The emerging 5G technology promises super-fast data transmission speeds, improved bandwidth, low latency connections, and a large group of new use cases. To do this, 5G requires new high-frequency radio technologies, device modems, and technologies such as beamforming. In short, 5G is an advanced mobile operating structure that can fundamentally catch up with multiple devices and frequencies in the network, with much-improved speed and quality and data density.
How will the 5G impact our lives for the better?
5G is going to get louder and open avenues in almost all aspects of our lives. Let's read on:
1. Internet of Things
5G could really head its way in the Internet of Things (IoT) with the help of its great bandwidth and speed. As per a recent Deloitte study, 5G will expand the range of the internet radically. We have already started to witness smart thermostats, smart lights, smart communities and smart cities — all the gadgets and devices around the globe that are associated with the internet. Lights, thermostats, appliances, watches, surveillance cameras, streetlamps and even visas would all be able to have sensors that gather, collect and connect data and speak with the network. 5G has the capability to make every connected home smart.
Sensors will get omnipresent and will gather information progressively and affect all aspects of our lives. Putting resources into 5G technology today will make our networks more secure, all the more environmentally efficient and more connected.
2. Uploading & downloading files in a flash
Downloading an 8K film with far more faster speed as you read this sentence is not a dream anymore. 5G will enable users to upload or download huge data in a jiffy. One can quickly upload those huge videos on YouTube or download content instantly over 5G.
In addition, the additional speed of 5G will help make any huge downloads more suitable, which could also mean greater games and applications, with better graphics and advanced features.
3. Holographic calls
You can already make video calls with 3G or 4G, but 5G moves a step further. It allows you to make video calls at blistering speed with no lag in-between network connection. In addition,  what about holographic calls? Vodafone is the pioneer of holographic calls over 5G.
While there are a lot more technologies required than just 5G itself, it would one be able to day imply that you could possibly be in a similar room as the individual you're talking with. This would make the world feel smaller and ideally connect individuals ever, as well.
4. Augmented Reality (AR) in real-time
We have a lot about augmented reality (AR) over the past few years. But, it is still in the initial phase and we foresee that 5G could transform it for the better.
Undoubtedly, a faster internet connection and low latency will enhance AR experience to a great extent as compared to one on 4G. Later on you may even observe totally customized billboard adverts projected through your vehicle's windscreen or your small glasses.
Augmented reality such as Pokemon Go and Harry Potter: Wizard's Unite rely mostly on AR for immersive and real-time experience.
5. Instant language translation
Translations, as through Google Translate, take a ton of AI work, and, in case you're deciphering on the go, a lot of data. 5G holds the ability to translate a lot of text or speech smoothly and quickly, much more so than with 4G today.
The Bottom Line
5G will likely transform the world for the better. From achieving technological revolution for businesses to knowing the art of growing food, saving lives with respect to the reforms in our health sector; organizations have a plethora of opportunities if they approach faster and smooth data anytime, anywhere. If you let your brain run for any piece of time, you can begin fleeing with ideas about pretty much all the insane things that 5G could do – for individuals, for businesses and for the world.
Obviously, reality will probably be more grounded, however since 5G gives so much potential, we're sure to state that the future will be more amazing and exciting.
Author's Bio
​
Kerin is a content marketer & a passionate blogger. She is a tech blogger by profession & an avid reader by soul. She loves to explore topics related to news / technology, marketing and particularly apps like 
content transfer
. In her free time, she enjoys travelling and penning down her thoughts with a cup of coffee.