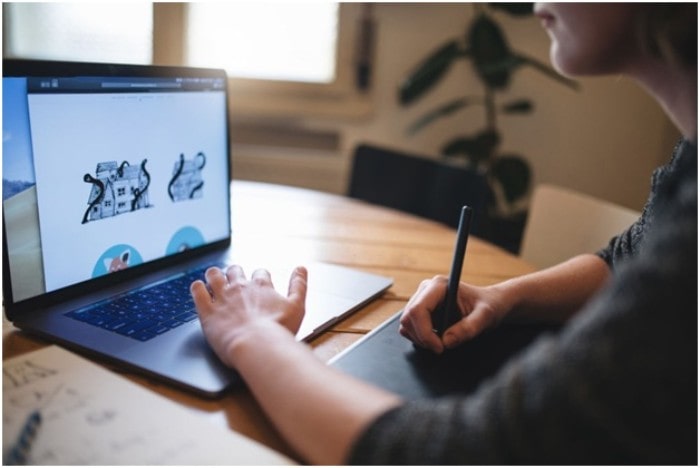 Generally, logos are the face and business card of the brand, which reflects the whole essence of the company. Having a high-quality logo can significantly increase the popularity and recognition of any brand. In the process of logo creation, there are thousands of questions that will pop-up – How to create a logo? What should it be like? What you have taken into account while designing a logo?
Often, companies aim to create a good impression with a logo. Therefore, designers apply different strategies, techniques and uniques concepts to develop a logo that can easily influence the target audience. For some companies, a logo is a tool for business development and promotion of their products and services in the market. But, a logo indeed is an effective marketing tool to spread awareness about your brand.
Designers of a reputable logo designing agency are focusing on the more creative logo designs for establishing the brand image or conveying a message about it. In view of this, careful selection of colours, fonts, symbols, and images is the key to success. A well-thought-out conceptual logo can make a lasting impression on the consumer, who will subsequently always associate with a particular brand. Overall, the designers' task is to build a memorable logo that will attract target customers.
While working on a logo for a business, you need to adhere to certain rules and recommendations to create a unique logo that will correctly convey the image of the company. Make sure each detail contains certain information that influences the customers' desire. For the successful growth of the company, an important point is a meaningful logo that compliance with the theme of the company. Only in this case, the logo helps to make the company recognizable and successful.
So, what else you need to consider along with that? This guide will provide the answers to all your questions coming into your head. So, let's get started.
● Make a Thorough and Creative Research
Before starting, designers need to understand the business' requirements. They have to look at the main points like market segment, product line, specifics of business processes and development plans. For this, the designer needs to conduct thorough research to understand what the target audience of the brand is. This stage also includes the creative output of various levels of precision, from simple pencil sketches to complex digital designs. The result of a creative search is the chosen style and type of direction, colour palette, basic shapes and logo placement.
● Design a Logo with Unique Concept
If you look closely at the most iconic logos, you will find many dissimilarities in their designs. All of these logos are based on unique concepts. Finding unique concepts is easiest to do on paper with multiple logo sketches. In the process of creativity, various options will appear, from which you can subsequently choose one or two for further development. Therefore, the designer simply created a scheme that seemed acceptable and reflects the essence of the brand.
● Be Aware of Flaws
While designing a logo, you need to keep yourself aware of the flaws. Because an incompetent and repulsive logo design will not help a product to succeed or save a firm from misleading. A well-designed logo design will always help a good product to show its full potential. The right design coupled with a logical ad campaign, which has a more powerful impact. The logo provides a path, supports positioning and stimulates the first purchase. This can also encourage the buyer to make another purchase of a quality product.
● Keep it Simple
Logos become effective if they are simple and dynamic. A logo with simple and harmonious lay will evoke a positive associative array in customers' mind. To create it, you just need to create a font, correctly and combine several letters and choose a suitable colour scheme. In addition, it is also important to use forms that can be easily recognized. A simple stylized symbol without any inscription can also become a striking image associated with a brand. The simpler the logo, the easier it is to adapt in both digitally and physically terms.
● Give it a Deeper Meaning
One of the most important things to make a logo design success is its meaning or message. Not imprinting the logo on a product or advertisement is not enough to make it memorable. Along with a remarkable visual, make sure the logo symbolically is conveying a deeper meaning among the audience. Therefore, design a logo that is capable to show its intended meaning behind the design. Effective visual representation is able to describe the purpose of a brand.
● Bring Adaptability
Always create a logo only in vector format. So, you can resize it as much as you like. For this, create a black and white version and see how the logo looks at different scales, from a business card to a billboard. Always remember that the more intricate the logo, the harder it is to remember. Therefore, the logo should be clear and understandable whether in print or on a website.
● Follow the Basic Rules of Typography
Everything is important in a logo like the size and type of font, the combination of colours, the art of contrast, and other things. Experienced designers carefully select fonts that will help highlight the brand's personality. When choosing a font, you should always strive to ensure that it correctly conveys the image of the company and fully corresponds to it. The logo has a long life, so the font should not only be unique but also moderately neutral.
● The Logo Must be Universal
While creating a logo, always remember that the image on the screen is different on various platforms. The logo might look great on a website. But it does not guarantee it will look the same on a business card, letterhead and other promotional materials. The main thing that you should do when approving a logo is to try it on all kinds of advertising materials. You can also contact a printing house and experienced printers to make your logo perfect for every application.
● Work with Colour Scheme Carefully
Colour is one of the easiest ways to make a brand stand out. By choosing the appropriate colour scheme that your competitors have not yet taken over, you can effortlessly attract attention to yourself. If a company has a lot of diverse and colourful products, it is worth thinking about versions of the logo in dark and light media. You can choose colours that are not boring and will make you stand out in leaders. Just make sure the colours you choose are right for your business. Do not choose crazy combinations just for the sake of uniqueness.
● Focus on Your Target Audience
You can never be liked by all people on the planet. Even, the best and most professional logo will bring attention to only a certain part of consumers. But creating a meaningful logo will create a very strong connection between you and the target audience. By designing a logo based on their tastes, preferences and demographics, designers can create a favourable image of the company in front of the audience.
Summary!
Logos perform the various important functions like phatic, expressive, impressive, metalinguistic, distinctive, guarantee, aesthetic and advertising. Therefore, it is important to make the choice of a company logo as seriously as possible. You need to consider all the factors for creating a successful logo. As a result, it is important to design a logo that reflects the whole essence of the company's activities. The success and well-being of the company depend on this icon.
About The Author
Viviana Folliero is a Manager at Awebstar, a logo designing company which is also dealing with website designing and development, digital marketing, Google AdWords advertising and more.