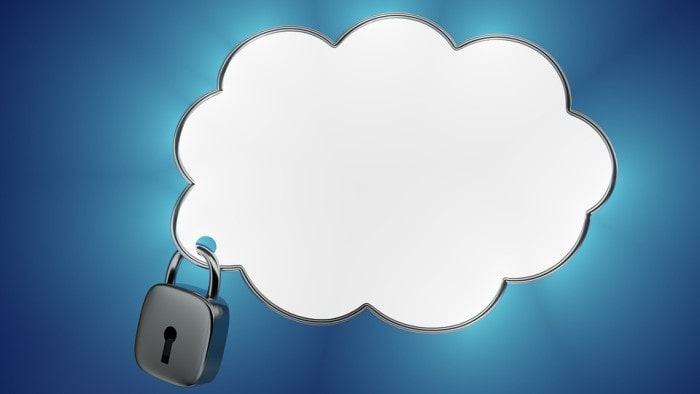 In the current business environment, data plays a crucial role in many organizations. For some, it is their most valuable commodity, while others use it to derive insights. So, data security should be the primary concern for each organization.
In the traditional network setup, it was secure to host all your data in an in-house data center. But now that users are increasingly mobile and more business operations are moving to the cloud, on-premise data centers are slowly becoming irrelevant.
In fact, more organizations consider the cloud as their best option to gain a competitive edge. More specifically, they are taking advantage of the latest technologies that the cloud offers, while reducing the burden of on-premise infrastructure.
While many people understand and appreciate the benefits of cloud computing, some stakeholders are still uncertain whether the benefits outweigh the possible risk of migrating to the cloud. We get it. Given where we are coming from, it is not always easy to wrap your head around something that exists between amorphous resources delivered via the internet and a physical server. But we should also realize that we are operating in a dynamic environment where security threats are always changing.
Today, many organizations that rely on traditional IT systems are struggling with high-level security concerns, which include weak access controls, data exposure and leaks, availability disruption, and susceptibility to attacks. Sure, the cloud security system is not free from these vulnerabilities, but for the most part, cloud security offers a better defense mechanism.
So, What is Cloud Security?
Cloud security is a set of controls, policies, technologies, and procedures that work together to protect cloud-based infrastructure, data, and systems. For it to work, we need to configure these measures in a way that protect data, set authentication rules for cloud users and devices, and support regulatory compliance. In short, cloud security involves the following activities:
Access control
Datacenter security
Threat detection
Threat mitigation
Threat prevention
Redundancies
Security policy
Legal compliance
Actually, cloud security is just but IT security. Probably, if we could understand this, we will start seeing the cloud as less secure. Here are some things that make cloud security different:
1. Everything Is Now in Software
Cloud computing infrastructures, plus all the data and processes in the cloud, are not only dynamic, but they are also scalable and portable. For this reason, cloud security controls environmental variables, including the accompanying workload data, irrespective of whether they are in transit or at rest.
2. Dissolving Perimeters
IT security has a lot to do with data access. In a traditional security setup, you usually manage access using a perimeter security model. Comparably, cloud environments are generally highly connected, so it is easy for traffic to bypass regular perimeter defense. The outcome is that you will experience many accounts hijackings, weak identity and credentials management, and malicious insiders posing threats to the system. To restrict unauthorized access in cloud environments, you need to shift to a data-centric approach. In other words, preventing unauthorized access needs better data encryptions and a stricter authorization process.
3. Sophisticated Threat Landscape
Needless to say, but cyber criminals are constantly refining their tactics. Sophisticated attacks like Advanced Persistent Threats (APTs) and other sophisticated malware can evade network defense mechanisms by exploiting weaknesses in the computing stack. While there is no clear solution to these threats, adopting the best cloud security practices often prevents emerging threats.
Advantages of Cloud Security
1. Flexibility and Complete Visibility into Cloud Data
Cloud security usually provides you with reliable protection, whether you are scaling up or down your operations. It means, during high traffic periods, you can avoid crashes and security lapses by simply scaling up your cloud solutions.
Besides this, cloud users get a full view of their data. Cloud providers make this possible through an API connection to the cloud service. With an API connection, you can view who is using cloud data, the data stored in the cloud, the role of different users with access to the cloud, and the location of cloud data.
2. Protection against DDoS
Distributed denial of service attacks is more frequent than ever. In the last quarter of 2016, DDoS attacks targeted resources in over 80 countries. The most prolonged DDoS attack lasted for 292 hours. As you would imagine, these attacks cost these companies hundreds of thousands of dollars, if not millions. Besides this, DDoS attacks may tarnish an image of an organization.
Since most cloud service providers know that they are prime targets of DDoS attacks, they tend to be well protected against these attacks. Cloud security systems come with real-time scanning capabilities, which make it possible for them to prevent these threats.
3. Robust and Centralized Data Security
The same way cloud computing centralizes data and applications is the same way cloud security centralizes protection. Typically, corporate networks comprise many devices and endpoints. Coordinating these components centrally streamlines the monitoring of network events, improves traffic analysis, and minimizes software and policy updates. Moreover, cloud computing solutions provide public, private, and hybrid cloud solutions, thus enabling you to choose what fits your business requirements.
To respond effectively to the ever-increasing data breaches, top cloud security providers have robust encryption protocols. With the right cloud security measures, they can protect your sensitive information and transactions. They also enable cloud users to safely access resources within the cloud no matter what device they are using.
A growing number of businesses today rely on a mobile workforce. Employees usually work from different locations using several devices. Sometimes, they may even access or share the same files with their coworkers. So, if these practices are not well-managed, most organizations are likely to suffer from massive data leaks and network-wide malware infections. Thankfully, cloud computing solutions encrypt all data and provide cloud-users with sophisticated to manage mobile computing and resource sharing.
4. Less Room for Errors
Owing to technological advancements, humans play a small role in managing repetitive security tasks. Research has proven that using technology to manage replicable tasks will translate to fewer errors. And since the data is in the cloud, losing a device will not affect data in any way, which is a complete opposite if you store all your data in-house.
Speaking of errors and security in the cloud, it is also important to secure data that goes through your network to protect your privacy. One way of improving your online privacy is by using a VPN. Additionally, you also need to need to get rid of malware and other vulnerabilities that might compromise your data security. Besides using an antivirus program, you should clean up your computer using your favorite Mac and PC cleaning software. For the best overall experience, probably, you will also want to learn some Mac and PC repair tips and tricks, specifically on how to speed up your computer.
5. Patch Management
Patch management involves installing and overseeing patches on all systems within a network. It is useful for improving systems to make sure they are up to date. Perhaps even more important is that it fixes security vulnerabilities, making sure malware and hackers have no chance of getting into the system.
Naturally, patch management is a tedious exercise. Security patches are often applied daily, not to mention the series of tests that cloud providers conduct after applying the patches. And as often the case, most small and medium-sized companies do not have the resources to manage this task effectively. So, you can imagine the kind of risk they are exposing their system and data, if they are working on their own.
With cloud security, you will worry less about patch management, since your provider carries out all the scanning and fixing of missing patches. Deployment is usually efficient, and you can choose a patch management tool that provides you with reporting that matches your business requirements.
6. Real-Time Support
As a cloud security best practice, most cloud computing companies offer constant support to cloud customers, which includes live monitoring 24/7, throughout the year. In most cases, the cloud services take into account redundancies to ensure your applications and websites are always online.
7. Regulatory Compliance
Companies in regulated industries have less to worry about since top cloud computing solutions manage and maintain robust infrastructures for compliance. Actually, the main goal here is to protect personal and financial data. When you partner with top cloud providers like AWS, you will get detailed reports about the management of security controls. So, you will be less likely to worry about compliance requirements.
The Bottom Line: Cloud Security Is a Shared Responsibility
Choosing the right cloud security solution is imperative if you want to get the most value from the cloud. This way, your organizations will be safe from data breaches, unauthorized access, and other threats. With that said, you still have to look after your data even when it is the cloud.
Regardless of which cloud deployment method you chose, you are responsible for protecting your own space within the cloud. The fact that you rented cloud infrastructure that someone else maintains does not mean that you can sit back and relax. Lack of diligence is often to blame for most security failures.
Author Bio:
Daniel Mutai is a versatile researcher and content strategist with a passion for content marketing, digital media, Cybersecurity, Artificial Intelligence, and technology in general. He currently works as an SEO Copywriter at Softwaretested.com, where he writes on a wide range of tech subtopics, including VPN technology and troubleshooting guides for Mac, Windows, and Android platforms.