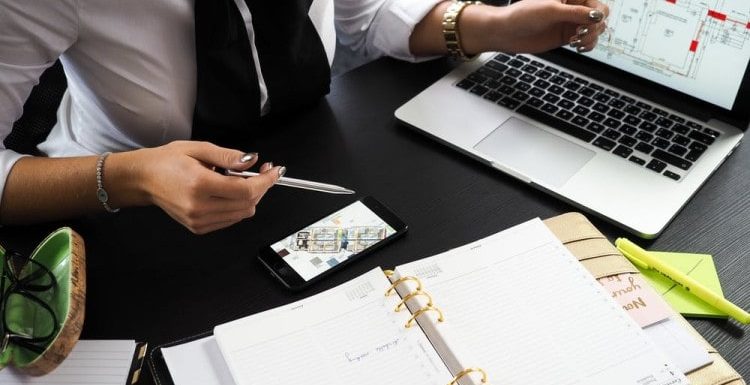 The software industry or the IT industry is one such place where a new buzzword or jargon is being created every other day. The field is evolving at a breathtaking speed, no two ways about it! What's more difficult here to achieve is keeping up or coping with this pace. Fret not, the following post is not about any new buzzword or concept, in fact, it is pretty the opposite. We will be brushing up on one of the most chewed concepts, i.e. an enterprise software. 
Unfortunately, In today's times, we have come across several businesses who aren't sure which application or software is required for their business or enterprise to scale up. So here the following post focuses on what is enterprise software – its definition and examples and why it must be taken into consideration in today's times?
What is an Enterprise Software?
In simple words, enterprise software can be considered as an over-arching term for any software used especially among large enterprises. Earlier there was a time when such softwares were avoided due to its slow, bloated and bureaucratic nature however not anymore!
The software successfully aids several departments of an enterprise ranging from sales and purchase departments to financial, legal, PR department, IT and whatnot! Commonly known as Enterprise Application Software, Enterprise Software is no different from any other computing software that is used to aid an entire organization instead of individual users. So mostly such softwares are leveraged by large institutions such as large enterprises, businesses, educational organizations, clubs, government organizations and whatnot!
So what exactly do these kinds of softwares assist large companies with? Well, from managing large data scales, analysing sales and marketing reports, enhancing customer service, human resource planning and whatnot! Now enterprise software can be developed among two categories:
One, a software that possesses the capability to visualize, manipulate and store large amounts of complex data.
Two, a software that assists businesses in conducting seamless automated operations
Further, we would like to mention a few basic yet crucial characteristics to take into account when choosing an ideal enterprise software.
Nature – An ideal enterprise software is said to be the one that has the power to fulfil the demands of an entire organization and its departments. Doesn't matter if the organization has a different geographical location. The enterprise software can take good care of that as well. In addition to its easy-going nature, the enterprise application must be able to offer great functionality even for those individuals who are working remotely.
Scalability and robustness – Another characteristic to seek for when choosing an enterprise software is high-end scalability and robustness. Every small or large-scale business wants to grow and evolve with the time passing by, no two ways about it! The choice of your enterprise software should be such that it assists you well in scaling the business to the next level. And of course, all this must be done without compromising in regards to functionality.
Business-oriented – Since you are choosing the software for your business. It is advisable to choose an enterprise application software that turns out to be business-oriented. By using such softwares achieving business goals becomes a cakewalk.
And since the software aids big institutions and their needs, they are supposed to be large-scale supporting both small and large-term user goals. Some of the common examples of enterprise software include:
Human Resource Management
Customer Support
Enterprise Resource Planning
Automated Billing Systems
Enterprise Application Integration
Enterprise Content Management
Business Intelligence
Let's delve into the detail for each and every kind of Enterprise Application Software to get a better perspective regarding the same. 
Types of the Best Enterprise Application Software
#1 Human Resource Management
Human Resource Management is a kind of enterprise application software that assists well in recruiting, hiring, deploying and managing all the employees working in the particular organization.
Apart from managing people within a workplace, the employee management system also is capable of reinforcing the work culture and that too effectively. So the human resource management software ensures:
Day-to-day execution of HR-related functions such as recruiting, selecting, hiring, training induction, orientation, retention, etc.
Create more specialized roles so that things don't overlap near future
Cater for both ethical and social needs
#2 Customer Support
Another interesting example of enterprise software is customer relationship management software. As the name implies, a CRM assists in offering a unique and seamless user–experience and building long-lasting relationships with customers. No matter how small or large your business is, the customer is the key aspect that needs to be well taken care of. And here such enterprise application software comes to play!
Get a 360degree view of all the data especially in regards to end customers
Centralized procedures can be carried
Seamless Communication
Cost-effective Solutions
With customers or end users becoming more knowledgeable and picky, businesses are compelled to understand their purchase behaviour in detail. And that's when you need all the details and descriptions such as their name, contact info, purchase preferences and history, mode of interaction preferred by them and whatnot!
#3 Enterprise Resource Planning
In today's times spreadsheets have become a little passe' and thats certainly when enterprise resource planning softwares come into play! Now what exactly are these ERP softwares? Well, for starters they are much like any other software that assist business owners to automate procedures offer userful insights and create a central database for gathering all the relevant inputs from different departments ranging from accounting to manufacturing, finance, supply chain management, human resources and whatnot!
Think of an ERP software as the central nervous system of your enterprise. By using it wisely and leveraging it benefits you can avail automation, integration, intelligence that can surely help you in running your business successfully. Key benefits of an ERP software include:
High-end Productivity
Receive deeper insights
Low risk
Enhanced Agility
Easy to Work
#4 Automated Billing Systems
As the name truly implies, these billing systems tend to automate your entire payment procedures right from the beginning. As mentioned earlier, managing spreadsheets are no longer needed as well as acknowledged. Time has come when these manual undertakings have become tedious activities resulting in severe manual errors.
An automated billing system features invoicing, collecting payments, approving provisions, customer-event triggers and whatnot! On and all, your entire revenue can be well taken-care of with an automated billing system. Core benefits of using an automated billing system include:
Billing and cashflows can be simplified
Easy adaptation
Incorporates latest security and compliance needs
#5 Enterprise Application Integration
As the name implies, Enterprise Application Integration is all about integrating different business applications in a seamless manner. Some of the core services of enterprise application integration include web service integration, service-oriented architecture, content integration and seamless business procedures.
Did you know the core benefit of hosting an enterprise application integration? Well, it can be done on-premises within the organization's own data centers. You can think of deploying it on cloud servers or ask third-party to manage it off-site. Accounting systems, enterprise resource planning, payment processing, content management systems, business analytics and intelligence platform, customer relationship management, email marketing platform are common enterprise apps found around. Core benefits of Enteprise Application Integration include:
Possible to access information in real-time
All the procedures can be streamlined easily
Easy to transfer data and information across multiple platforms
Conducting development and maintaining them is also possible
Information can be accessed more easily
#6 Enterprise Content Management
Another interesting example of an enterprise software is enterprise content management. Again as per the name goes by, this one enables businesses to manage content and all the word docs, PDFs, emails can be securely stored by the authorized users. Do you think an enterprise content management is a single technology or a procedure? Of course not! It's an umbrella term that describes combining different tools, methods, strategies that not just supports to capture but also capable enough to manage content significantly. By using enterprise content management software dependency on paper can be significantly decreased, assists businesses in driving better customer service, enhanced productivity, and most important of all all the organizational tasks can be reduced. Apart from these other crucial benefits that must be taken into consideration include:
Cost-effective solutions
Enhanced customer satisfaction
Enhanced content accessibility
Minimalizes risks
Automates workflows
#7 Business Intelligence
Last but certainly not the least example of an enterprise software is business intelligence. And not to mention, business intelligence often leads to precise data analytics, management and smart reporting. Here by using the enterprise software what can be received is precise data analysis, modern data visualizations and whatnot!
How is business intelligence beneficial?
Precise Data Analysis
Enhanced productivity and efficiency
Enhaced employee satisfaction
Streamlined procedures
Intuitive to use
Get smart insights
Deployment
Seamless integration
Final Word
An Enterprise Software is though not a new concept. However, it still manages to remain the need of the hour. To automate business processes and most important gain a competitive edge over your competitors in the least amount of time. Since we already answered what is enterprise software and how are the different types of enterprise application softwares beneficial, the objective has been fulfilled.
In case, if you still have any doubts or queries regarding the same, feel free to mention them in the comment section below.