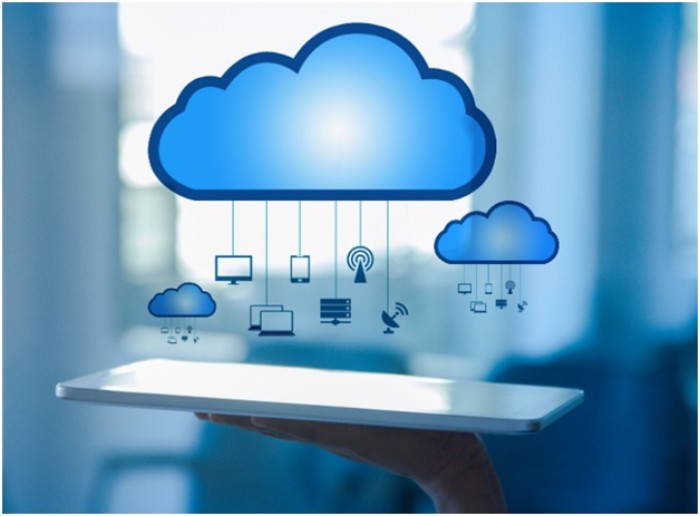 You should know that with the emergence of cloud computing, several businesses have witnessed improvised efficiency in every sphere. Almost two decades have passed with the popularity of cloud computing. A large portion of the business community relies on cloud computing due to unbeatable advantages that it provides. Managing data is the most overwhelming task while running a business. With the advent of this technology, the work has become a lot easier for the entrepreneurs. With its increasing popularity, a study shows that almost 69% of the businessmen use cloud computing.
There are many data that show that different tech-savvy businesses and industry leaders are using cloud computing and made it a must for the business efficiency. Read on to various benefits of using this technology in business. You will get to know that why it is the most popular thing in market now.
Cloud Computing- What is it?
Cloud Computing is an advance level technological process that works on a similar principle as web-based email clients. It allows the user to access all the documents and files saved on the server without having to keep them in their own computer. You should know that using Google Drive, Turbo Tax, Gmail or even Facebook and Instagram are also one kind of a cloud server.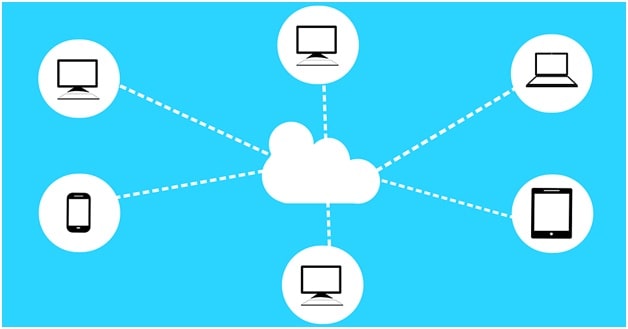 These servers keep your data saved perfectly. Once you sync your device with the cloud server, there is no chance of getting deleted or misused. Therefore, cloud computing has become an indispensable part of the business now.
If you are still hesitant about using cloud computing for your business, know the 12 amazing benefits of this technology and get ready to use the same.
9 Amazing Benefits of Using Cloud Computing
Cost Savings– The initial investment of getting a cloud server may seem to be heavy to you. However, as a businessman, you should think about long-term ROI instead of a short span. When you invest on buying cloud server, easy access to the data of your company will help you save time and money with new start up projects. Do not be worried about the payment of the features that are unimportant or unnecessary to you. You will only have to pay for the features we need and use those on a regular basis.
Security– When you opt for cloud server, you never have to be worried about security. Your data will never be lost or violated in any cost. There is a cloud host technology that makes sure your data are secured and safe. IT security is now one of the most significant sections among every other IT department. There are many reports that claim almost 94% of businesses have witnessed an improvement in their security system after switching to the cloud server. Are you still in a dilemma?
Flexibility: If your current work situation is pressurising you to provide too much attention to data storage and security issue, it is the high time you should opt for a cloud server. By relying on the efficiency of the high ended technology like cloud computing, you can devote more time towards the aspect of your business and its development. You can work in a more flexible manner as you don't have to be worried about your data storage any more.
Insight: Have you heard of the phrase 'Knowledge is Power?' If yes, you need to know that in this digital age, there is a new phase as 'data is money'. Unless you have the right access to the cloud-computing solution, you can miss valuable data, actionable information and many more. With millions of hidden data that are inaccessible, running a business in the digital world is next to impossible. The cloud computing process will help you gather various data that can be helpful for your business. Many cloud based storage solutions offer integrated cloud analytics as well.
Increased Collaboration: Collaboration is a top priority when it comes to business. You must ensure that the employees work best in a team. If you include cloud computing in your business working process, you can ensure a much organized work environment. Cloud computing help make collaboration a much easier process. Team members can view as well as share confidential information easily via cloud servers.
Quality Control: Poor quality and inconsistent reporting can be very detrimental for any business. With cloud computing you can avoid inconsistency and can also improve your quality control process easily. You can avoid human errors and maintain consistency in data with clear record and updates.
Recovery: There are many things in the business that can totally be out of your control. In today's world, even the smallest mismanagement can be the biggest loss of any business. To avoid any kind of unproductive downtime in your business, cloud computing is a must. It will help recover every data, files and folders that you save.
Automatic Software Updates: There can nothing me more irritating than waiting for system updates to complete. Cloud based software automatically refresh and update themselves. Therefore, if you include cloud computing, you do not have to arrange manual and organization wide update for software. This will save a lot of time of the IT staff and also money spent on outside IT consultation.
Sustainability: Cloud infrastructure support environmental proactivity by powering virtual services rather than physical products. According to a Pike Research, data centre energy consumption will drop down to 31% by 2020 based on the adoption of cloud computing. It is far better than virtual data options.
Therefore, cloud computing is indeed a very important part of any business. With a wide range of benefits, it has become popular in the market. It is often predicted that within a decade, cloud computing will rule the market alone. So, are you planning to include cloud computing in your business today? Do not delay and go for it to witness the result on your own.
Author Bio:
Maria Baeza is a Content Marketing Manager at TopMobileTech. It is a blog where I cover all the tips & tricks related to Mobile and more related to tech.  Stay connected to the rest of the world with Top Mobile Tech. We bring latest and critical news to your mobile and computer devices.