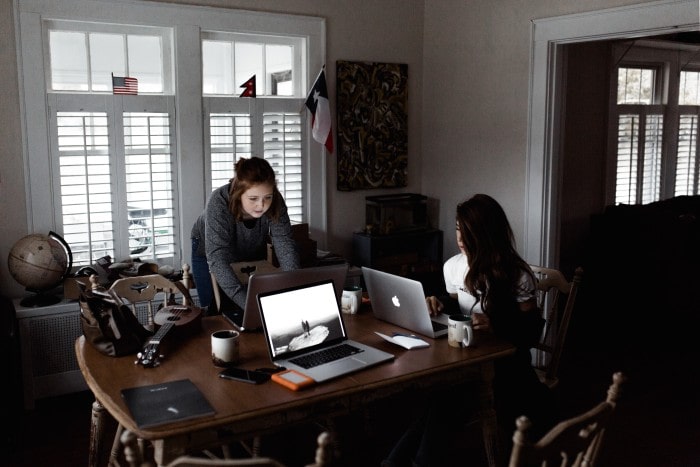 Digital transformation isn't just a buzzword that's grabbed the attention of entrepreneurs. It's the need of the hour for business across the world, irrespective of their scale and niche. Even if you're running an offline business, you need to leverage the right technology to run and promote your business.
From maintaining client relations to tracking employee performance – technology helps improve the efficiency of routine business processes. However, there are a few drawbacks associated with this increased dependence on technology.
The Need for IT Support
To begin with, technical glitches, such as slow internet or malfunctioning hardware, could stall crucial business operations. Worse still, your business could become the target of cybercriminals due to weak data security protocols.
Also, losing access to all your digital data could have serious financial and legal ramifications for your business. This could happen due to various factors, such as a ransomware attack or natural disaster that damages your IT hardware.
That's why new-age organizations need to prioritize IT troubleshooting and support. Now, if you're running a large corporation, you can always hire a dedicated team of IT professionals for this purpose. But small businesses may not have sufficient funds to afford full-time IT professionals.
As a small business owner, you're faced with two choices. You can try to troubleshoot the hardware/software problems on your own, or you can look for IT support top tips on the internet. Alternatively, you can outsource this job to a professional IT support firm.
Are you still in two minds about hiring an IT support services company for your small business? Here are a few compelling reasons for you to take action right now:
1. Reinforced Data Security
Protecting sensitive corporate data and customer records should be the top priority of small organizations. This is because 60% of small and medium-sized businesses shut down within six months of a cyberattack on their company.
It isn't surprising, considering that any data breach or security threat could jeopardize your reputation and client relations. This, in turn, will take a toll on your revenue. Therefore, it's crucial to develop and implement robust cybersecurity policies considering the growing number of cyberattacks and data breaches due to remote working.
This is where IT support services step into the picture. They help you identify the most common security threats your company is likely to encounter. Also, they recommend the latest security software and tools to protect your company's network and hardware. They even help you develop an incident response plan to deal with a potential cyberattack.
2. Round-the-clock Tech Assistance
The best part about hiring an IT support company is that they offer 24/7 tech assistance throughout the year. This is particularly helpful when it's crucial for your business to remain operational during public holidays, weather-related calamities, etc.
Any reputed IT support service would assign a dedicated account manager to your business who will help resolve any hardware, software, or network glitches at the earliest. Even if one of your routers malfunctions in the middle of the night, you can reach out to them for help.
3. Guaranteed Scalability
If you recruit in-house IT specialists, you'll likely have to expand the team as your business grows and the need for dedicated IT support increases. Needless to say, this is going to be expensive, laborious, and time-consuming.
On the other hand, if you're working with an IT support firm, they'll always be prepared to accommodate the changing needs of your business. While you might have to upgrade to a more advanced plan, it's still going to be more affordable than building an in-house IT team.
Also, it saves you from the hassle of identifying and recruiting IT professionals with the right skills for your business. That's why outsourcing IT support is a more scalable solution for small businesses.
4. Improved Productivity
In the absence of dedicated IT support, the burden of diagnosing and troubleshooting tech-related issues falls on employees with the slightest knowledge of IT processes. In addition to being time-consuming, this approach is also inefficient because it prevents these employees from performing their actual job.
The good news is that when you hire professional IT support services, your employees can focus on doing what they're good at, i.e. developing new products, providing top-notch customer support, and implementing high ROI marketing campaigns.
Also, it provides you with much-needed peace of mind to brainstorm innovative growth hacking strategies for your business. Ultimately, this leads to better productivity and increased revenue, thus propelling your business to greater heights.
What steps is your company taking to deal with IT support and troubleshooting? Share your suggestions in the comments section below.