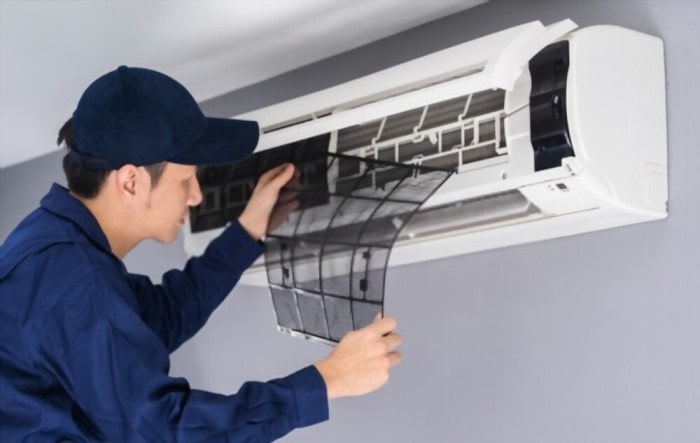 It is the summer season that every soul becomes so dependent on the air conditioner that it becomes next to impossible to live without it. And it indeed gets sizzling hot in Florida that one can boil water just by placing it under the sun. The air conditioner has become an inseparable part of our life that we use while working, sleeping, shopping, and so on. It is this unit that keeps us cool and comfortable, keeping us in able minds all day and night. This is the reason it is highly recommended to schedule regular AC maintenance services in Tampa, FL, for a better efficient and functional system.
Regular maintenance is often ignored and avoided by many homeowners. It is the most important thing to keep the air conditioner in its best condition. Avoiding or skipping regular maintenance can put the system at high risks like sudden breakdowns, heavy repairs or replacements, and more. The air conditioning system can be compared to the car, where its user regularly services for better and efficient performance. Similarly, it is the same for the air conditioner as well. It needs regular servicing to perform best and will also save you money in the long term.
Other reasons that signal for regular air conditioner maintenance are as follows.
1. To Stay Healthy
Many may wonder what is the connection between staying healthy and maintaining AC? Well, to put it in clear terms, if the air conditioner is clogged with dust, dirt, and other related particles, it lets out in the indoor air. This deteriorates the quality of the indoor air, which in the end will affect the health of the inmates. It will also lead to varied health complications like an asthma attack or allergies.
Therefore, if any of your loved ones has suddenly developed an asthma attack or severe allergy attack, then schedule air conditioning emergency services Tampa, FL, at the earliest.
2. Extend Lifespan
When the air conditioner is serviced and maintained regularly, it will reward you with long-lasting life and repair-free years. Although there will come a time when you will have to call the professional AC repair Tampa, FL, you will be assured affordable and minor repairs. The qualified technician will inspect all the AC parts and clean and repair them if needed. This will avoid future repairs and troubles.
3. Future Saving Cost
If you thought that scheduling regular services is an added expense, then you are wrong. Avoiding maintenance will only add more numbers to the electricity and repair bills. Without maintenance, the utility bills will be high as the efficiency of the air conditioner will be affected badly. Also, issues will not be detected in its early stage, causing high repairing costs in the future days.
But if you regularly contact the professionals for regular servicing and maintenance, then you will save at least 40% of the expenses.
4. Reduce Major Breakdowns
Nobody would like to get stuck in the situation when their air conditioner stops working during its most wanted days. It will not only halt the inmate's work but also compromise their comfort to a great extent. Therefore, if you do not want to get caught in the heated moments, then schedule regular maintenance and services.
5. Prevent Expensive Replacement
Besides high electricity bills, you sure would not like to spend more money on expensive repairs and replacements. The replacement process is one of the most expensive spendings in air conditioner life. If the system is maintained well, then you will not require any replacement charges, ultimately saving money and energy. Also, you will enjoy at least 8-10 years of the free replacement period.
6. Save Earth
Yes, regular maintenance has a direct impact on mother earth. Problems like refrigerant leaks release HFCs that are very harmful to the earth. It also promotes global warming. However, the technicians recycle the gases saving the earth from harmful gases.