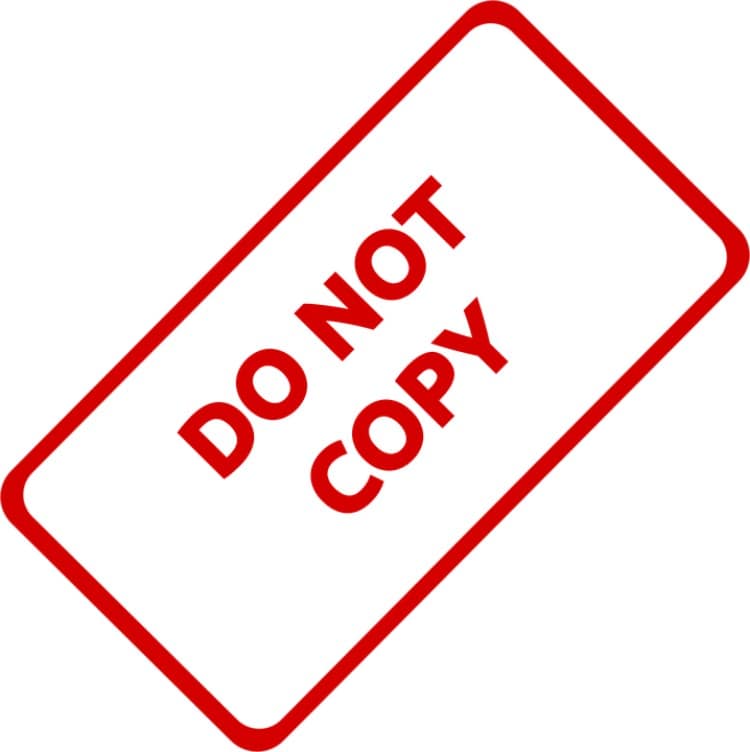 In a nutshell, plagiarism refers to stealing the content of another writer or business and publish it as your original creation. It may seem like a cost-effective method to enrich your content strategy, but it can only have negative long-term consequences on your SEO ranking, as well as on your online reputation.
Not only is plagiarism illegal and unethical, but it can also generate several SEO issues since excellent content stays at the heart of good SEO. Bellow, you can find some of the reasons why plagiarism is harmful to your SEO ranking and how you can avoid it.
Stolen content adds no value
Digital marketing and the inbound methodology are all about providing customers with quality content that helps. Search engines, too, value excellent content, because it enables them to deliver relevant results to their users.
The overused formula "content is king" means that everything that you publish has a clear purpose and adds value to your targeted audience. When you copy and paste from one, two, or multiple sources, you don't deliver valuable content.
People don't want to read the same story over and over, sometimes written using the same words! Google has learned that and, as a result, it punishes plagiarism. First released in 2011, Google Panda is an algorithm meant to identify and penalize those websites that publish redundant content and add no value to readers.
After Panda, Google made other steps forward in refining its algorithm to deliver better search results. Thanks to RankBrain, the search engine has learned to see the intent behind queries and the meaning behind words.
Every time its algorithms find two pages with similar content, the search engine will show only one of them in search results. So, if you've taken the material from an indexed page, there's a high chance that your page will rank lower than the original version or not be indexed at all!
Moreover, when the real author discovers your website and proves the crime, not only your ranking will suffer, but the same will happen to your budget. Plus, Google will eventually take down your website from search results, as part of the Digital Millennium Copyright Act (DMCA).
Someone else's content doesn't convert
Site usability, your bounce rate, and your conversions are significant ranking factors because they tell search engines about the type of user experience your website provides. The only way to keep visitors on your site and get engagement is through quality content, tailored to your specific audience.
Since no two brands are alike, there's little to no chance to find a content source that delivers articles and web copy for your target audience. When using another business' content, you publish for a public that isn't yours. Which means less time on page, no conversions, and overall poor user experience.
Search engines will see your website as a low-quality source of information and won't list it in search results anymore.
What about duplicate content?
Plagiarism generates duplicate content, but these two concepts are not the same. The simple fact that your website has similar information on multiple pages can be a case of duplicate content that has nothing to do with plagiarism.
Sometimes, you may unintentionally publish duplicate content on your website, but even in this case,  it can generate negative SEO. The good news is that you can avoid duplicate content with a series of technical steps meant to show Google which pages to index.
Google uses canonical tags to differentiate duplicate versions of the same page, necessary when you have a mobile and a desktop version of your website, or when your page appears on different country domains.
These methods work when the factors that generate it depend entirely on your website. You can't use them to manipulate algorithm or mislead search engines with stolen content.
How to avoid plagiarism
With almost 200 million active websites online, coming up with 100 percent original content is dang hard. Also because SEO best practices include using specific keywords and latent semantic indexing keywords (LSI) in your content. Moreover, in some niches, relevant topics are limited, and many businesses end up with writing about the same issues and industry trends.
However, there are many ways to prevent plagiarism even in these situations. For example, when you do your research, try to identify possible new angles to write your story, instead of using the structure of a published article.
Take the time to analyze the information you find online to craft content that reflects your personality and your brand's unique voice. That's the safest way to avoid plagiarism. However, if you have any doubts that your work may be too similar to something you've found online, you can always use a plagiarism checker.
Such a tool is useful mostly when you outsource content creation to freelancers or agencies. This way you make sure your website publishes original content only, and you don't risk having your pages penalized by search engines.
Plagiarism is harmful to your SEO ranking
As you can see, there's no long-term benefit from using other people's work to grow your business. Google's algorithms can identify duplicate content from hundreds of thousands of different pages. So, by republishing existing content as you have no chance at all to boost your SEO overnight.
Furthermore, sooner or later, your public will find the truth, and you'll lose your credibility for good.
Creating high-quality content requires significant resources, but content marketing pays off in the long run. So, treat content creation as an investment, rather than a useless expense, and you'll see how this strategy will bring in engagement, brand loyalty, and consistent business growth.