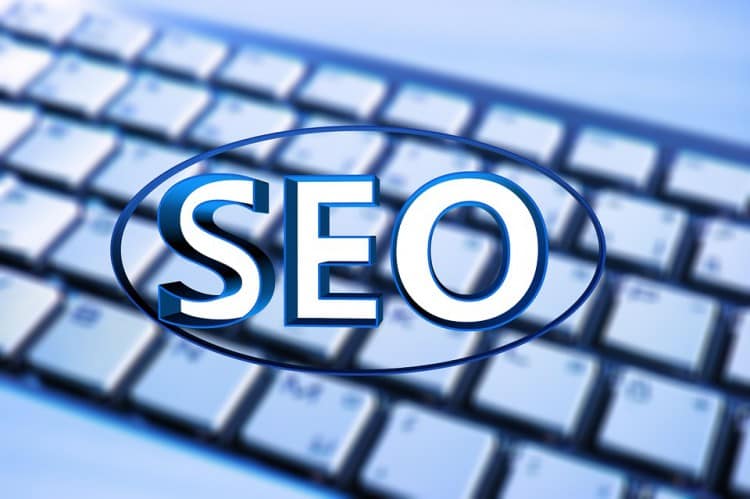 Search engine optimization is almost an afterthought for businesses when it comes to re-design a website. But the question is what good a website can do if no one even knows it exists.
There are around 1 billion such websites in the internet world. Though the majority is not live websites, businesses still need some plan. You need to get your website in front of internet users.
This is where search engine optimization plays a great role. Developing groundwork for good performance in the search will pay dividends into the future. However, starting with the search friendly website design Essex can help businesses accomplish their goals. With SEO oriented web design doesn't mean just driving users to your site, but those users also need to be higher in quality. They need to be people interested in your services or the products, or at least should be open to having a word.
This article talks about 6 basic guidelines for developing an SEO friendly website. Read on to the last word to make out how SEO focused web design can bring differences.
Guideline 1: Create SEO Friendly URLs
First impressions count!
And when we talk of your website, your URLs are the first thing that Google and your users will see. These are one of the basic components of SEO, yet they play a vital role. Search engines factor a lot of variables into their decision-making process and URLs are on the top list. This means URLs need to be accurate, well structured and connecting to the particular page.
URLs are also the building blocks of an efficient website hierarchy, offering equity through domain and directing users to their desired destinations. So it is important to get it right. This includes a blend of accessibility factors, and usability together with some good traditional SEO methods.
Since there are different approaches to meet multiple goals, there are certain rules that you can follow to get the most out of URLs and set sites up for future SEO success.
The exact use of keywords in URL gives a logical reason for existence at the outset. For example: for a page titled – Web design Services, keywords like "web design Essex" or "digital agency Essex" in the URL describe a web page to the potential visitors as well as search engines.
 Similarly, there are many other factors that count when creating URLs for your website from an SEO perspective:
Target 1-2 keywords
HTTPS is ideal
Keep the length of URL short
Use hyphens in URL and not underscore
Focus on lowercase letters
Avoid keyword repetition etc.
Guideline 2: Keep Pace with the Trends
One of the areas where many websites fail is having updated content. Most often people think having a website is all that they need. However, that's not the case.
If you design a website but never update the content, your ranking may drop abundantly. Since the internet is evolving so is your website. Now, this doesn't mean filling out pages with any random content, rather you need to stay relevant and be strategic. In fact, placing content on SEO friendly web design does not mean updating a site every day. Generally updating once in a week or few times in a month would do the job.
Guideline 3: Speed is the Core of SEO Friendly Web Design
SEO friendly web design ensures that your web has good page load speed. For that reason, you need to perform an extensive SEO audit. There are many internet users who do not like waiting for websites at all. Therefore, it is important to check speed related issues and address them spontaneously.
Guideline 4: Keep it Visually Appealing
Humans are hungry visually. That's why it is important having a remarkable visual template and graphics offering the maximum number of visitors.
No internet user today browses through the website which is boring or has disturbing images. Therefore, it is important to add some quality images and make them visually stunning and compelling.
Guideline 5: Internal Linking Structure
Google's authentic system for grading web pages was earlier based on hyperlinks that connected them. But with evolution in trends, its algorithm has become more sophisticated; however, links are still a vital metric for rankings.
Therefore when designing a website it is always important to have its pages internally linked to one another so that link authority from outside manage to flow freely through a website. If you are creating cumbersome, Google navigation may make it difficult for some important pages to rank well in the search engine. 
Guideline 6: The content marketing funnel
Your website has a lot more to do. It should help your business get into the front of the prospective customers on search engines and then it should engage and convert those customers. Content is the key to help in all of these stages of the consumer journey. Therefore, SEO and content is an essential combination here. And, below is the structured method to consider the content that you need here: 
Top Funnel – Awareness
Awareness content will basically be your informative articles and blogs. This embrace information and awareness on particular subjects. Following content types fall under this category:
Informational articles
Blog posts
Comprehensive guides
Webinars
FAQs
Centre of the Funnel – Consideration
At consideration stage content help your visitors compare different opportunities out there. This is somewhat practical content helping your customer decide if they would choose your brand or not. This includes:
User guides
Product demonstration videos
Service information
& Case Studies
Bottom of the Funnel – Conversion
This stage drives conversions and need to encourage sales or leads gently. This part includes:
Testimonials
Free Consultation
Reviews
Free Trials
This is an ideal spectrum of content marketing. Therefore it is important that all of these are covered aids through search engines, conversion, and consideration.
Conclusion
In a nutshell, if you would ask me how to build an SEO friendly web design, ensure that your website is fast, well optimized and easy to navigate for people and search engines.
Google's sole motive is to offer the best experience and the best content to its users.
And to offer you the best user experience on your website, ensure that it is quick to load, mobile friendly and user-friendly. 
So, what is the foremost thing you would apply to your own website design?