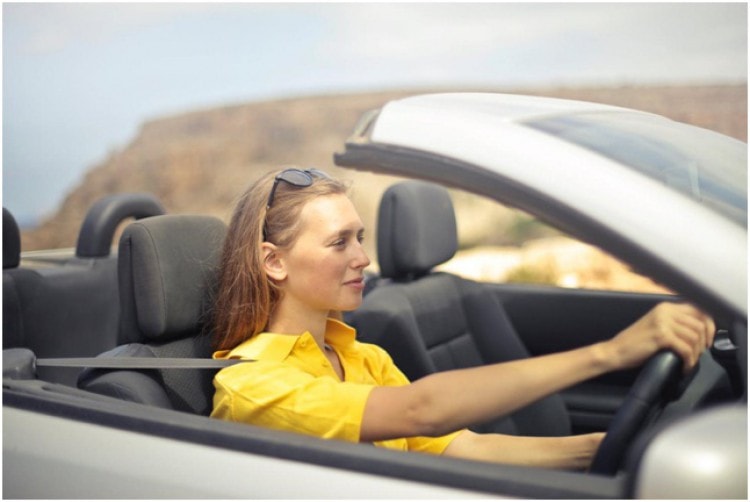 When we talk about innovators in the world of technology, first of all, we remember outstanding men. However, we must not forget that the contribution of women is no less significant and that without them the modern technological world would be completely different.
"A female programmer is like a guinea pig: she has nothing to do with the sea, nor to the pigs." Not very funny, but for some reason, quite a popular joke is found in almost every article on the interaction of women and technology and science like for example in college woman more often use services. It's time to say goodbye to the myth that women and IT are incompatible concepts.
Here is collected inspirational examples of women who have changed the technological sphere.
Modern successful women
Sheryl Sandberg – Facebook Executive Director since 2008
Sandberg became the first female member of Facebook's board of directors. She is undoubtedly a working women champion. However, when she arrived in California in 2001 after a 5-year internship at the US Treasury, she was not welcomed with open arms.
But the woman still found a job, and not just anywhere, but on Google. In 2008, she became vice president of international online sales and operations for the corporation. However, Mark Zuckerberg managed to lure her to Facebook for the position of executive director.
Deepika Pandi – Vice President, Direct and Digital Marketing, Walgreens
Deepika Pandi has always sought to "be connected to something that really changes the world." Such opportunities have opened for her with the development of e-commerce.
Deepika Pandi joined McKinsey & Co., where she developed digital expertise and learned the core business skills that ultimately helped them to become the director of online strategy at Walgreens in 2008. There she was involved in the reorganization of the pharmacy website and led a team of 150 people. Among other things, Pandy developed mobile applications for the iPhone, iPad, and Android.
Susan Wojcicki – YouTube Chief Executive Officer
The history of Google, as it would not have sounded strange, began with Susan's usual fridge. One fine autumn day, not the most famous employee of the famous Intel Corporation Susan Wojcicki decided to stay at home and not go anywhere to wait for the delivery of the refrigerator. Hearing that the truck with its purchase drove up, she went downstairs but did not see either the delivery worker or the promised refrigerator. But I didn't have to look for a refrigerator for long. It was at that moment in her garage that Susan's purchase was already being evaluated by her tenants: Sergey Brin and Larry Page.
Susan Wojcicki has been the YouTube CEO since 2014, and it was in her mind that most of the ideas about how video hosting should function to attract advertisers, protect copyrights, and not annoy users.
Problems women can face
The main obstacle is the lack of connections and mistrust of the specialist woman from both men and women. That is, the women managers themselves are looking at those girls who come to the company exactly with the code with great bewilderment.
In order to urgently solve such a pressing problem, there is a proposition to develop a community of women in the fields of IT and STEM. In such a community, it will be possible to introduce role models of successful women in IT. At the same time, such a community allegedly contributes to generating new ideas and even attracting investments.
A separate topic is startups. Sociologists from the consulting company found that startups founded by women generate more profits than companies with founders-men. We put out of brackets the question of the quality of research because here the question concerns managerial functions. And it's not worth talking about how many grifts exist in start-ups, so the achievement is very controversial.
Of course, there are certain stereotypes regarding women and their place in the family or at work. However, the general disrespect for women, including in IT, is very difficult to find. However, no one takes away from ardent feminists the opportunity to fight for their rights with windmills, create a community in which they will speak to each other when they meet: "Hello, I am a woman – and I am an IT person" – and proudly sit on the chair to the applause of their colleagues in skirts.
Why is it cool to be a programmer?
Firstly, it is interesting. Programming is an area where almost everyone will find something to do – mobile development, system administration, web design… In the end, you can even make games. There are plenty of opportunities for development, you really have to constantly learn and improve your skills. Without this in programming in any way.
Secondly, with such a profession, you definitely will not be without work. Good specialists are highly valued, and many people can only dream of the working conditions offered to them. If you want – work in the office, if you want – stay at home, if you want – in general, make a choice in favor of freelancing. Plus, you are unlikely to be brainwashed all sorts of bureaucratic nonsense. IT people usually have a bad allergy to it.
Finally, with the existing choice of forms of training, you can change the qualifications without being distracted from the main work. Online education is available to absolutely everyone, and in terms of efficiency it sometimes even surpasses university curricula.