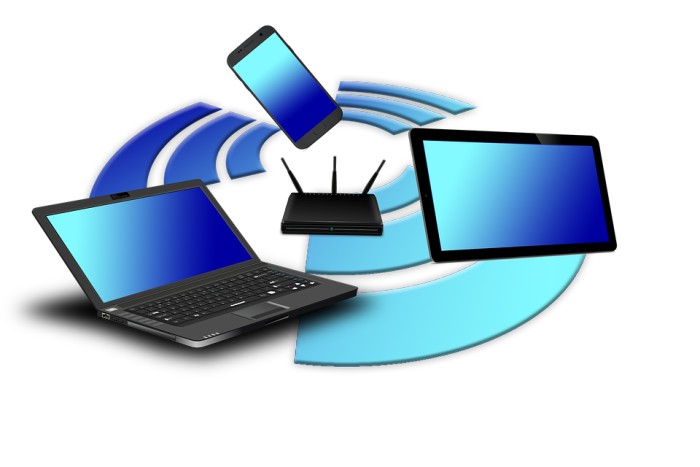 "We are all connected by the internet, like neurons in a brain" by Stephen Hawking, is quite true. The Internet has become a part of our day to day lives, be it personal or work-related. It helps us to communicate with people around the world without even moving an inch. It is a manifestation of endless creativity and innovation that we wouldn't have imagined a few years ago. The Internet is a platform to create, showcase, and to watch the never-ending talent of people of all backgrounds. The Internet is for everyone and thus websites make sure that everyone stays connected by helping with the network related issues. While some use it for entertainment, the others use it for their job. Therefore, not everyone requires the same router, internet speed, or has the budget to spend.
We have gathered six different types of Wi-Fi router for every budget:
D-Link DIR-867
It is one of the best wireless routers on the budget. If you are looking for a good internet speed for a small area without spending hundreds of dollars, then this is the one. It is a dual-band router designed to support the 3*3 data stream. It delivers Wi-Fi speed up to 1750Mbps, which is quite good, according to the budget of $115. It is user friendly, easy to set up, and has a consistent speed.
Google Nest Wi-Fi
The best mesh router with fast internet speed, easy to set up and simple to use. We present the second generation follow up of Google Wi-Fi, Nest Wi-Fi, which is more affordable and efficient. It has features that make it more attractive and a must to have with one. It comes in different colors with a new design. The device has a google assistant and a speaker built at the right place with two Gigabit Ethernet ports. It has excellent Wi-Fi coverage up to 3800 sq.ft with a price range of $168-$299. Highly recommended for android phone users or people having google supported smart home devices as it just makes it easier. Currently, the dual-band Nest Wi-Fi is one of the best mesh routers available in the market.
TP-Link Archer AX6000
As we know, Wi-Fi 6 is the latest version of Wi-Fi. Not all router models are equipped to support Wi-Fi 6. Well, if you want an upgrade or a router that supports the latest and the faster version of Wi-Fi, then go for TP-Link Archer AX6000. It has high performance with a faster transfer speed of data and has fantastic network stability. Moreover. The router includes several other features, including antivirus and parental control. The current pricing of the router had fallen quite low to $270 from the initial price of 350 dollars when it was launched. However, it is not quite cheap, but it accounts for a great deal.
Netgear Orbi 6
One of the best mesh performance Wi-Fi routers, which starts at $700, it is one of the most expensive routers, but also one of the best with higher efficiency and speed, which makes it more powerful than any other. Netgear Orbi 6 works with the latest version of Wi-Fi and has high performance and an average speed of 289Mbps with an internet plan of 300MBps. Which concludes that it gives a near-perfect result. It has excellent coverage of 5000 sq.ft, which is great if you are looking to cover a larger place. This router is better suited for business purposes than for personal use.
Amazon Eero Home Wi-Fi System
If you are looking for something high tech which is suitable for a home, then this is it. Amazon Eero Home Wi-Fi System is available for $199 in the market. It offers a high tech mesh networking system, with excellent connectivity. An eero three-pack has comprehensive home coverage for your smart home, which covers up to 460 sq. The meter has six ethernet ports, two per device. The router is user-friendly and easy to set up as the eero app guides one through the setup and lets you control your network from anyplace. It can easily connect to Alexa for voice control and supports apple home kit routers as well.
Netgear Nighthawk Pro Gaming XR500 AC2600 Router
It is one of the best gaming routers with a price of $250. Gaming routers provide high performance with low latency for people who enjoy playing games. If you are looking for a high-speed connection, with lots of enjoyment and no interruption, then this router is the one. It has both wireless and wired connectivity with four dual-band antennas with two 3.0 USB ports. It has an incredible speed of 2600Mbps. Moreover, it has a cool look for the device to keep it out in the open. This router is a dream of all gamers, with the availability of geo-filter, it can ensure to connect with local servers and players only. It is recommended for an ultimate gaming experience.
Author Bio:
Ava Smith can usually be found reading a book, and that book will more likely than not be a romantic fantasy. Writing a novel was always on her bucket list, and soon, it will become a reality. When not absorbed in the latest heartwarming page-turner, Ava loves cooking, knits very badly, enjoys riding her Vespa around town, and otherwise spends far too much time at the computer, especially since she has found  iprouterlogin.com. She lives in the States, with her sister and a cute little kitten named Zazzles.