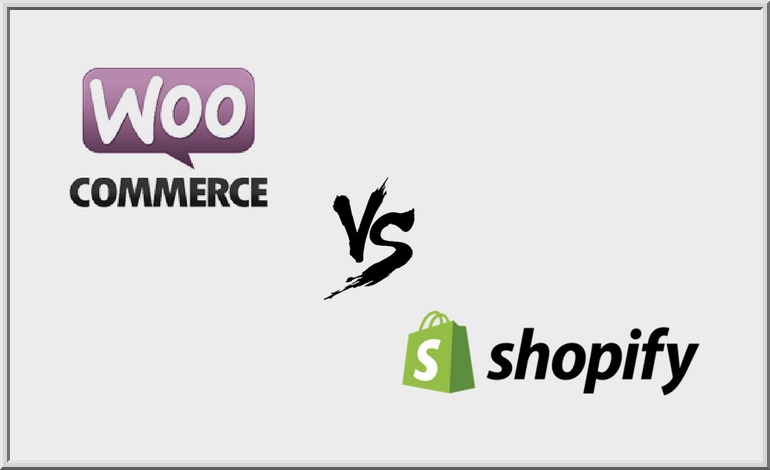 In simple words, eCommerce means the electronic commerce. It is related to the trading of goods and services through the electronic medium. In these days, most of the people prefer buying goods and services online. The rapidly increasing trend of online shopping has encouraged entrepreneurs to take their business to different online platforms to reach out the targeted audience easily and multiply their sales. There are many eCommerce platforms to build online stores. Most of the entrepreneurs remain in the indecisive mode as to which eCommerce platform they should choose for the creation of their online stores.
Different people have a different liking in this regard. WooCommerce and Shopify are among top 10 most favorite eCommerce platforms. Which one should you choose and why? Here in this article, we will review these two eCommerce platforms from different angles and try to determine which is best for you. So, let's get started.
1. SEO Friendliness
The actual volume of the web-business you generate depends on the effectiveness of your SEO exercise. If you optimize your website with the latest SEO tips, you can increase its visibility on the web, attract a large number of shoppers easily, and sell products/services to them in maximum numbers.
Shopify:
If you evaluate Shopify from this angle, it doesn't have too many SEO features. But, it handles basic SEO features like site copy, meta information, etc. As long as you produce quality content and use it for website optimization, you will keep getting the desired results.
Always keep in mind that Shopify is built with the cleanest code and has linking structure. It is super-fast as well. All these will help you a lot in SEO exercise, increase the site's visibility on the WWW and, ensure a smooth user experience.
WooCommerce
WooCommerce takes advantage of everything that WordPress has. As the ranking of websites on Google and other important search engines depend on the quality of content they have, you can easily publish content and edit it to ensure that your pages are performing very well in the SERPs of different search engines.
Moreover, the availability of different SEO Plugins works as a helping hand for you. You can use these SEO plugins in website optimization and ensure your site's top ranking in all major search engines.
2. Design
A well-designed website may attract a large number of visitors and encourage them to take the various actions, such as buying the products and services, registering for newsletters, downloading premium E-products, engaging with a particular business brand, etc. Modern shoppers don't like to browse poorly designed websites.
Shopify: 
The plus point of Shopify is that its themes are stunning. It comes with 54+store templates, among which 10 are available absolutely free of cost. Furthermore, each of the themes has unique variations which means you get more than 100 separate designs. All these themes are highly customizable and responsive. So, you can create great shopping sites with Shopify and customize them as per your specific needs to make websites modern, and attractive.
WooCommerce
There are multiple Free and premium WordPress themes that can be used to create stunning and appealing E-shops. You can customize WordPress themes to get the website you want. You can even use child themes to add more beauty to your website and make it look different from other eCommerce websites.
3. Price
Creating an eCommerce website and run it successfully is an expensive affair. So, entrepreneurs look for eCommerce platform which demands less maintenance and operational costs.
Shopify: 
Shopify offers you a single and out-of-the-box solution on a few pricing packages. Choose your package as per your needs and get a new eCommerce site instantly. The cost of operating a Shopify eCommerce site depends on the features you want to be added to your site.
WooCommerce
WooCommerce is available to all totally free of cost. But, you need to spend some money on hosting, a domain name, premium themes, and plugins, an SSL certificate, etc.
Note: Both Shopify and WooCommerce allow you to upgrade your version of the platform easily when your business increases.
4. Availability of Features
Both Shopify and WooCommerce are more or less same when it comes to the availability of features.
Shopify: 
Just see what Shopify offers you:
Unlimited products,
Unlimited file storage,
Automatic fraud analysis,
Manual order creation,
Discount codes,
Blog module,
Free SSL certificate,
Mobile commerce optimization,
Editable HTML and CSS,
Credit card payments,
Multiple languages,
Adjustable shipping rates and taxes,
Customer profiles,
Drop shipping capabilities,
SEO-ready site structure,
Individual product reviews,
Facebook selling module,
Social media integration,
Physical and digital products in the store,
Unlimited traffic to your store,
Daily backups,
Site stats and product reports,
Fully featured mobile app,
Product importing via CSV files,
Different product variations,
Print orders, etc.
WooCommerce:
Just see what WooCommerce offers you:
Adjustable shipping rates and taxes,
Unlimited number of products and product categories,
Stock levels control,
Mobile-friendly structure,
complete control over your data,
options to sell E-products and physical products. Also good for affiliate marketing,
Availability of lots of themes/plugins, etc.
5. Ease of Use
Shopify: 
It's a subscription-based online tool you can get started with any time you want. The whole process of registration, commencement of the website, adding or removing products/services, customization, etc, is very straightforward and simple. You don't need to have the site- building skills to run and manage the Shopify eCommerce website.
WooCommerce:
Although, you can easily run and operate a WooCommerce store. But, creating a WooCommerce site is not a child's play. You need to Get a domain name, Sign up for a hosting account, Install WordPress, Find and install a suitable WordPress theme, necessary plugins, add content, and perform customization to start a WooCommerce site. You need to have a sound technical knowledge of this. If you can't create a WooCommerce site yourself, contact an excellent WordPress Developers.
6. Technical Support
Shopify:
Shopify is famous for its A-1 class customer care. You can get 24*7 support from Shopify developers regarding the issues you are facing with your Shopify website.
WooCommerce:
You can get direct support from the WooCommerce team if you face any problem to run your WooCommerce store.
7. Payment Options:
Shopify: 
If you use an external payment processor to process credit card payments, Shopify charges extra fees. Moreover, you can use external payment processors only in Australia, UK, Canada, and the USA. You need to use a payment gateway or a third-party service if your business is located somewhere else.
WooCommerce:
It offers different payment gateway extensions. You can also use third-party payment gateways depending on your specific needs.
8. Multi-Language Support
Multilingual eCommerce websites bring more business opportunities and help entrepreneurs to create the user base in different geographical locations of the world.
Shopify: 
For a long period of time, Shopify users faced a lot of problems to offer multi-language support on their eCommerce sites. The only option was to create a new store in a particular language and add a sub domain, which was very expensive. Now, you can provide the multilingual feature on the Shopify with the help of a Langify app.
WooCommerce:
You can add the translation feature to your website using WordPress plugins. Visitors can easily read your site's content by translating them into their favorite language using the translation feature.
Final Verdict: So who is the winner- Shopify or WooCommerce?
You can choose the Shopify if you don't want to get involved in the technical details of your eCommerce platform, need rapid technical support 24*7, and don't want to deal with the set-up process. You can select WooCommerce if you want to take the full control of your website, access thousands of free themes and plugins, you can arrange the website set up easily and quickly, and have restricted budget to start an eCommerce site.