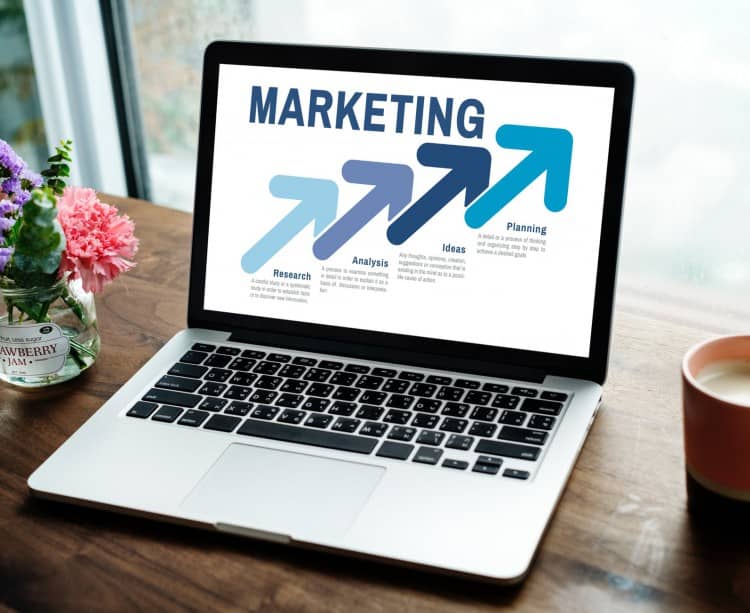 Running a small business is akin to juggling a ball, a ring, and a club single-handed. Statistically, most small enterprises shut down in their first year and many more never see their fifth year in business. Even established small businesses fail when they cannot keep up with the latest trends, especially those in marketing.
Marketing needs to depend on the size of the business. Traditional ways of marketing have turned digital and more accessible to smaller businesses, such as Search Engine Optimization (SEO), social media, and the production and posting of videos on business websites –all of which help boost SEO. However, this can be the most puzzling aspect of marketing a small firm or office that has limited resources to devote to marketing. SEO is one of the most crucial pieces of marketing today but many business owners find it too time consuming and hard to implement.
This mini-guide to SEO for small businesses will help any owner learn the basics of SEO, how it can benefit their business, and how to start using it for their business – starting today!
What is Search Engine Optimization?
Is it keyword-stuffed copy on your website? Building an optimized website? Content marketing on search engines? Building links? Mobile optimization?
The short answer is yes – SEO is all of the above and more.
SEO is a muti-layered discipline. Several factors determine which SEO practices may be fruitful for your business. At its heart, SEO helps your business to show up when your ideal customers search for the products or services you offer.
Here's an example of what this means:
Let's say you own a flower shop.  You want people to find YOUR flower shop, so you start by having an SEO specialist conduct a keyword search to find out what search words and phrases people are using to find you (and your competitors.)  Next, targeted content needs to be created for your website that uses the keywords and phrases you want to be found under.
All businesses want their goods or services to be at the top of Google. Essentially, SEO will help small businesses gain more traction through search engines.
So, how can you improve your ranking in search results? Understanding exactly who you are marketing to can help you make key decisions for an SEO strategy.
Is SEO Worth the Hassle for Your Small Business?
SEO isn't an instant fix for your business – investing in SEO won't magically increase your customer base overnight. All your efforts to improve SEO slowly build upon each other and gradually return results over a longer period of time.
Search engines are used by everyone today as the starting point to find a specific product or service. The vast majority of businesses would certainly benefit from SEO – it's an easy way to reach a broad audience. In addition, local SEO will even further narrow your audience based on their location and proximity to your business. Search engine optimization is an excellent way for businesses to get in front of potential buyers. Business owners need to decide for themselves if they should invest in SEO or not.
Here are some factors to consider about SEO and if it's good for your business:
Your Budget – SEO is a long-term investment. If you are not yet ready to set a budget aside for SEO, wait until you are.
Your Industry – If your industry is dominated by large businesses with massive SEO budgets, it may be hard for you to compete with them.
Time Constraints – Are you looking for a marketing method that gives an instant ROI? If you are, SEO may not be the right fit.
It is crucial to consider your business priorities and goals before beginning your SEO journey, especially for small businesses with limited resources.
How Does SEO Benefit Small Businesses?
Here are a few advantages of SEO for small businesses-
Improve User Experience – SEO is about improving the overall user experience on your website for your customers. SEO practices will help you create a faster, friendlier, and smoother website for your market. A fresh and current website design with rich features, an interactive interface, and strong content, will give your customers exactly what they're looking for.
Acquire New Customers – Companies who have an SEO optimized website bring in more customers than those who don't. Without an optimized website, you miss out on an entire customer base searching for your services on search engines. SEO helps you reach your audience with relevant and compelling content that will make them call you rather than your competitors.
Convert Visitors to Customers More Frequently – Websites optimized for SEO load faster, don't 'break,' and run well on mobile devices. Websites that are easy to navigate convert website visitors to customers or clients more often, which ultimately means better sales and more profit for your business.
Build Brand Awareness – How does a customer find out about your business when they have never heard about you? They see you pop up on search results. Only a few other marketing methods bring targeted customers who had no idea your business existed to your doorstep – all because you popped up in their search results.
Conquer Competition – Leverage local searches or international ones through SEO. When you rank better than your competitors, users naturally perceive your services or products to be better.
Small businesses today have an opportunity to dominate their industry by making it to the top of the organic search results. As you know, generally the first "results" you see on Google are paid advertisements.  Strong SEO will help build your organic name recognition without having to pay for advertising!  Helping customers discover your business is the first step to growth, and SEO can help with that.
Where Do I Begin? SEO Tips and Tricks for Small Businesses
SEO for small businesses combines the following popular practices. Prioritize these for your business and implement these steps today.
Keyword Optimization
Keyword research is especially important for small businesses. Target the keywords your customers are searching.
Quick Tips:
Use relevant keywords on your website, social media posts, and any other platform where you publish content.
Use keywords that take you further to your business goal (selling your services/products, making users download your e-book, improving customer engagement, etc.).
Use keywords that are unique, instead of those with high search volumes. Instead of the word 'lawyer,' try, 'Bloomington divorce lawyer.' This will take you closer to your targeted audience.
Use long-tail keywords to narrow down your optimization further. A long-tail keyword is one that uses at least three words. This will help target your ideal buyers.
For local keywords, suffix your long-tail keyword with your city or locality.
Website SEO Optimization
While keywords are the foundation of your SEO strategy, on-page website optimization is the next crucial step. Even if you use great keywords, without on-page optimization you may not get results.
Quick Tips:
Include H1 (header-1 font style) tags in all page titles with your keyword and brand name.
Limit your page title to 55 characters or less so that it completely shows in search results.
Use 150-character meta descriptions on the back-end of your website to entice customers to visit your page.
Assess your site's load speed and optimize it with Google's Page Insight tool. Aim for a score of 85 or better.
Include keywords in title, meta, and anchor text.
Avoid keyword stuffing, no matter how alluring it appears. It makes your content sound less professional when you try to use keywords over and over on the same page.
Link Building
Search engine algorithms determine your ranking after considering the quality of sites that link to your website. Therefore, link building becomes an important pursuit for SEO.
Quick Tips:
Never buy links to boost your business. This method can backfire anytime.
Search engines don't appreciate sites that have too many spammy links. So, analyze the domain authority of websites that link to you and take appropriate action to only seek backlinks to your site from extremely reputable entities.
Create valuable and in-depth content that is shareable.
High-performing content pieces garner links. Therefore, create long posts and trending content formats such as infographics and videos.
Content Marketing
Content marketing is crucial for small businesses. Creating and distributing useful content influences your search rankings.
Quick Tips:
Develop in-depth content pieces of 2500+ words. They perform better than short, frequent blog posts.
Create content regularly. You may want to use a content calendar that encourages you to publish fresh content on a regular basis.
Do not copy and paste content from any other article or blog post.  This constitutes plagiarism.
Choose a set of platforms to publish content. Use a maximum of three channels to roll out top-notch content regularly.
Use keywords strategically. Not at the cost of reader engagement. Unnecessary and deliberate use of keywords puts off your readers. And they are less likely to return to you.
Wrap up!
While you may feel tempted to go at it alone, SEO is not a one-person pursuit. Know the importance of experts and outsource your SEO to a reliable marketing team. Hiring SEO experts may be too expensive. Instead, look for an outsourced marketing agency that can help you stay the SEO course.
Keep in mind that getting useful advice is not equal to getting professional help. Small businesses need to invest in SEO for it to work. Lots of SEO companies offer services tailored for small businesses. Look for an ideal SEO agency to assist you in building a unique SEO strategy and implementing it.
Don't procrastinate with SEO. It's happening now, so reap the benefits for your small business!