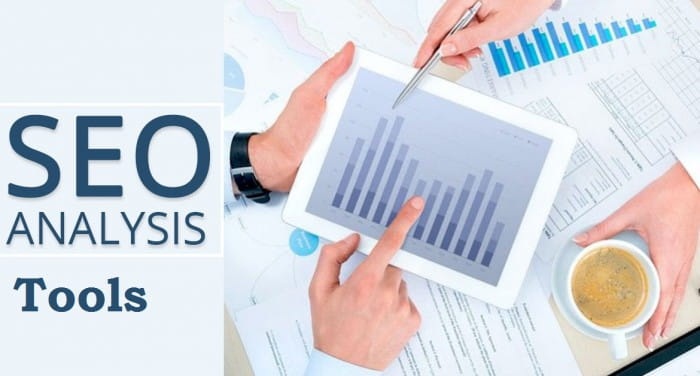 What's worse than a website that's slow? One that's ridiculously irrelevant.
Before I ramble about website analysis, here's a story- Once upon a time, Google decided that website owners needed a kick in the knees.
It bibbidy-bobbidy-booed and created Panda- the first algorithm to destroy websites containing plagiarized, useless content stuffed with keywords.
They've since released Penguin, Hummingbird, Pigeon, Mobile, Rank Brain, Possum, and Fred. Currently, Google tweaks its indexing algorithm around 600 times a year.
The moral- if you have a website, make it SEO-proof. It's to be relevant, well-designed, optimized for mobile and search engines. Its content, titles, URLs, keywords, internal linking structure, loading speed- everything must be up-to-date.
That's Why You, and I, and the Website Owning Population in General Need Website Analysis Tools
Do you know what happens to an ignorant, SEO-unfriendly website? Here's what-
Its visibility on search engine results diminishes
Its unresponsive design annoys mobile users
Its SEO campaigns perform terribly
Sales leads dwindle
Return on Investment goes down
An expensive, time-consuming website redesign becomes necessary
You don't want that struggle. Nobody does!
Google updates are notoriously known for putting marketers and website owners in a bind. Some get confused and mess up!
A website & SEO analysis lets you detect your mistakes. You get to micro-analyze your website and fix the screw-ups.
So You Need Tools- That's Established, but Which Ones Should You Use?
39% companies with a digital presence don't use web analytics. 38% brands believe poor SEO analysis tools hamper their revenue.
No wonder you look up and down when asked to use website analysis report samples to improve your digital channel! You just don't know which tools to use.
Well, I have a brief list of some online kits that may help your cause.
Screaming Frog
Screaming Frog present your website just as a search spider would see while crawling it. So, you can analyze your website from a crawler's point of view, identify, and resolve errors in your SEO strategy.
Plus, it's considerable benefits for On-Page, technical SEO audit.
IIS SEO Toolkit
IIS functions are similar to Screaming Frog. But, along with detailed errors, it also offers possible remedies. And its initial setup is more complicated than that of SF.
As opposed to the 500-page limit without paid Screaming Frog membership, IIS is free all the way.
Heap
Heap automatically tracks every web and mobile activity. You can add tags, analyze segments, run conversion data, and generate real-time reports etc. within seconds.
Best advantage- You don't need to know in-depth coding to deploy it. The setup is basic.
Google Analytics
It's free. And has many functions. But it's also manually customizable.
You can set goals, market, drill into traffic reports, use geolocation targeting, and design a user-friendly website.
But, first, you'll have to create a custom report template, add dimensions like pageviews, entrances, bounce rate, page value, etc. to the report manually.
Read about GA before using it.
Remove'em
It can be a massive help if you've ever used unnatural links.
If you've ever spammed any string of web pages with your link wrapped in an utterly pointless message, Remove'em removes them.
Why do you need this tool? Because a clean backlink profile keeps you away from Google's rage. And you don't need to find bogus backlink sources and mention it in the Google Search Console to save your website from the backlash.
Report Garden
Report Garden is valuable to SEO/SEM agencies. It's a single package which includes PPC, Social accounts monitoring, SEO Suite, and Google Data Studio. Plus, it's a simple interface.
You can perform site audits, handle campaign budgets, and create reports, proposals, and invoices for your clients using Report Garden.
Pingdom DNS Check
This tool is helpful in cases of an incorrectly set up DNS. It performs a thorough, levelled DNS check and reports errors within minutes.
If you're facing crawl errors, downtime issues, or usability problems, you may find Pingdom worth a try.
Moz Pro Tools
Moz Pro is specifically SEO-centric.
It has a Chrome extension, i.e. MozBar, which can be used to collect domain rank and page authority. Its Open Site Explorer lets you see social metrics. Its Keyword Explorer enables you to research target keywords.
You can also perform on-page optimisation and crawl up to 3000 URLs. Moz Pro has a tool for every task, available to you for a reasonable fee.
GTmetrix
GTmetrix performs on-page and server-level speed tests. It's waterfall visual lets you identify all the elements that may cause slow load times.
It also has a chart with historical speed data, which helps track improvements.
Brand24
This web monitoring tool lets you track your brand. It uses a set of predefined keywords (your hashtags, for example) to scour blogs, social media, websites, forums, posts, comments,etc., for said keyword.
If anyone mentions you anywhere, you'll know.
But, If You're Looking for the Best SEO Checker/Website Analysis Tool- Drop Your Quest
Web analytic tools, including the ones mentioned here, are never a one-stop solution. You've to tweak some, try some, and make up your mind about the combination that serves you best.
Plus, no tool is going to create quality posts and genuine backlinks for you. So hustle up!
Author Bio: Abhishek Mohanty is the Marketing specialist for ReportGarden, marketing agency software for management and reporting.