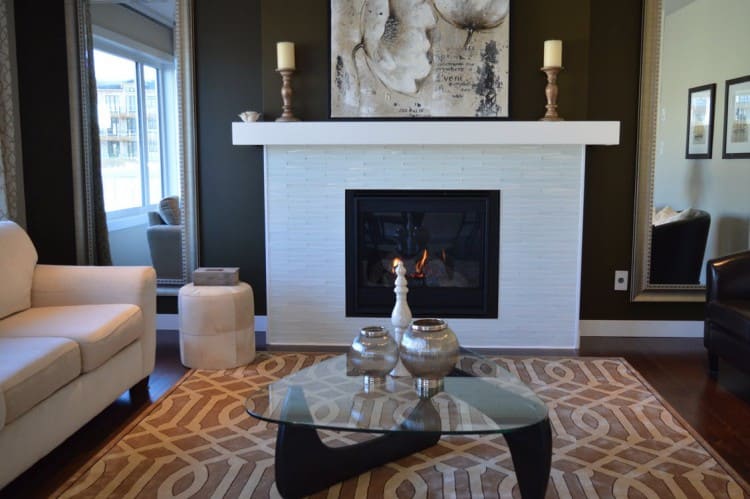 The world of interior design is awash with assorted creativity and the hype it deserves. Changing the look of our homes can be so appealing not to mention the passion for a new setup.
Hence, the urge to switch home furniture around, introduce or display some artwork stunningly, redecorate the whole room and so many other ideas can bring the image in mind into vivid reality. Change is good.
I'm an enthusiast of interior décor and the craving never stops. Satisfaction is everything; the thought to impress is not negotiable. But am always keen on the cost and the ease of adjusting from today's pick to the 'new'.
I take you through some of not only my favorite and remarkable experiences but also emerging popular modern tips for home décor artists, interior décor professions, and so many others; you just can't wait to try.
For me, the secret has been the urge for a robust style. Nevertheless, welcome to a little bit of the diversity, on this step-by-step guide for your home decor.
The Top 10 Quick Tips For Your Home Décor
#1:  Selecting Home Paint
Trying to identify the right paint for every part of your home can be a little bit overwhelming and time-consuming.
Despite the fact that most people would love a whole fresh coat of paint to save their precious time, starting with the doors can bring in the new look. This will be inexpensive but still, add the taste of the charm to the conventional look.
Moreover, if you want to go bolder with the furniture, you can never run out of options for a new fresh look like varnish? In such case, ensure you bring in high-gloss paint.
Additionally, the sanding needs to be perfect through keen-to-detail readying for that uniform and glossy finish.
#2: The framing idea
There is nothing wrong being adventurous with your home framing. You can sample some of the complementary frame prints reflecting your pets, exquisite flowers, family loved ones or any other image that you passionately love but is presentable.
Thereafter, you can take your idea for professional printing. Notably, there are also many online options today to place an order for your printout and other diverse framing samples in mind.
Make sure all through you are not only being creative but also random in mélange. Divergent shapes, polishing, and sizes of your frame can do a little bit of the justice to your home décor. If you take it a notch higher with some pop color on your tatami, the fun is all yours.
 #3: Your Garden Stool is an allure Table
Pay attention to your decorative ceramic accents. They can be part of the stunning way of introducing the touch of color and finishing without missing the perfection of the right texture.
Remember, it is important to be keen and identify strategic positions to place them in your room. Stepping away for the observation is a great idea. This will help you get the feel of your setting in the whole room. If you like it, embrace it.
 #4: Adjusting Your Bedside Lampshade
Bedside lampshades help illuminate the room, draw in the feel of comfort, help you unwind with some reading as you relax. But, that is just a tip of the iceberg.
Nonetheless, do you know switching your bedside lampshade around can help freshen up the old-fashioned home furniture and create a gratifying look?
If your shade is wearing out but your lamp base is still providing your quality service, consider replacing it with a lightening color and a creative shape.
#5: How about gallery wall hangings?
Am sure the small-sized photographs, artworks, and other beautiful wall hangings cross your mind at this point.
Moreover, the much potential in the idea can help you achieve effortlessly a less aggressive but irresistible welcoming look by positioning wall hangings in groupings on your walls.
Avoid overdoing it to maintain that unique sighting memorable and charming without making it boring.
#6: Infiltrate Your Builder's Basic of Lighting
Take a provocative move of altering and realigning your close-to-ceiling lighting. In most cases, you will find them in hallways, bathrooms, kitchen, stairways, the balcony and so many other strategic spots.
Consequently, opt for a slight exchange of your traditional styles with new options. If you are just renting the space, it is ideal you ultimately maintain the original setup or do the reinstallations before you relocate.
#7: Choice of Water Filter System design
According to Homewaterlab.com, today's market is full of diverse designs, models and all manner of creativity when it comes to water filtrations systems to pick from. They are remarkable in keeping our water safe from contaminants.
It is imperative to ensure whenever you are going to install or position your water filtrations system, it is a great compliment to your modular kitchen and the modern look of your home seamlessly.
#8: Hallway or Entryway runner dressing
Try to utilize rugs for a twist of design in your living room and dining rooms including the hallways.
But if you choose an elegant color, you can match it with a creative pattern and still upgrade your home style, just like you wanted.
#9: The Bedroom Touch
The colors you choose for your bedroom can help create the ambiance, and warm comfort a bedroom is meant for.
You can never go wrong with lively colorful accents on your pillows. For a thrilling refreshing feeling, regular swapping of the colors can be an inexpensive task as you step up your home décor.
#10: Make the Indoors The Outside
The natural feeling inside your home is a great secret. Think of adopting or placing fresh good-smelling flowers and branches in your own home yard. There are so many affordable species you can bring in.
The nascent kind of branches will help you significantly throw in some replenishing decoration if you try out a little extra painting of the branches while assembling them in glass vases. That will be an awesome organic outlook.
Final Verdict
Interior décor is an art and science in equal measure. I suggest you be a step ahead with any of your picks from these top ten home décor ideas if you feel it's time for that change.
Whether it is Cherry colors, happy motifs or mixed patterns, there is no limit of imagination on how great your home can look. After all, achieving a healthier and more appealing environment can be fashionable and trendy.
Remember, you don't have to be a multifaceted professional in home décor to strike the right balance. Home décor is for all.