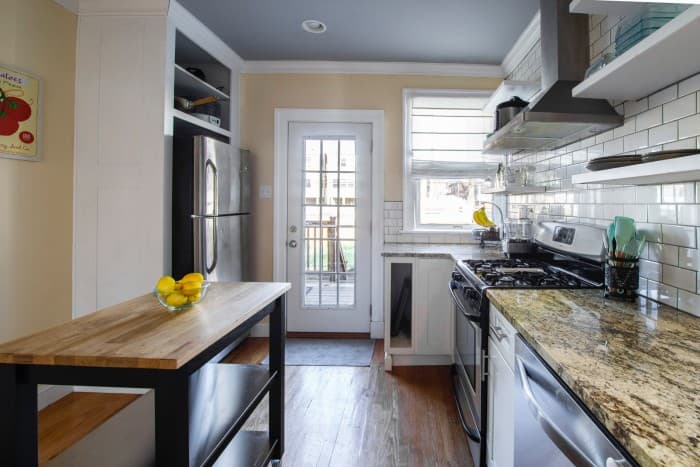 Kitchen is the heart of your home. There are many ways to beautify your kitchen with modern kitchen design that is less traditional and more contemporary. Creating a beautiful functional kitchen is not an easy task. Aesthetics combined with functionality and durability should be your top priorities while renovating your kitchen.
For your kitchen renovation, you have best kitchen renovation companies that have adequate knowledge and understanding to assist you with a variety of options for the renovation of your kitchen.
Ways to add Style to your Kitchen
Good Flooring –
Good flooring adds warmth and beauty to your kitchen.Stone floor is best for durability. You can also go for Italian porcelain tiles for a sleek look.
Countertops –
Counters being the most visible thing in your kitchen need special attention. A beautiful granite pattern or classic soapstone can transform your kitchen`s look and make it a beautiful space.For modern design countertops, consider quartz surfacing counter tops as they require less upkeep and offer timeless appeal.
Back splash-
A stylish backsplash not only looks great but also protects from messes. To add sparkle and personality to your kitchen, use glass tiles in a graphic mosaic pattern. A sleek modern kitchen features a beautiful backsplash with large tiles, stainless appliances and minimal décor. A stainless steel backsplash brings a sunny brightness to your kitchen area.
Island Cooktop-
With large marble island cook tops with counter burners, you get generous workspaces and room for amenities below.
Cabinetry-
The minimalist trend is becoming apparently popular with fewer upper cabinetry as homeowners opt for an airy open look. Create open shelving to give upper cabinets a new look.
Have sleek horizontal cabinet pulls for an enduring look. Heavy moldings are the things of the past.
Full Extension Drawers -You can change your cabinetry when upgrading your kitchen. Look for full extension drawers that slide open all the way making it much easier to get objects in and out. They also help to keep stacks of items neat with their high sides and backs.
Divided Storage- Look for internal drawers with built-in dividers for organizing your kitchen utensils
Deep Drawers- Consider having deep drawers in your cabinets for easy access to large cooking pans and pots as that will make things very convenient. Though their sizes may be limited by the cabinet that houses them, they provide marvelous utility in your kitchen area.
Lighting Fixtures-
Lighting can make a world of difference to your kitchen.Expressive lighting fixtures will set the stage to savor satisfying meals. From rustic pendant lights to sculptural chandeliers, good lighting gives cooking and dining areas a personality of their own. You can have sleek vintage pendants when your floor tiles are made of natural stone. Marble floors accompanied with a bursting pendant over your dining table and chairs will give a sleek and royal look to your dining space. Have under-cabinet lights for proper task lighting since cabinets create dark work areas.
Kitchen sinks –
Generous high performance models with a single bowl and splashes should be considered. Sinks should be deep and broad and the most important thing is about the faucet.
High style faucets–
Upgrade your kitchen with shiny chrome faucets for an elegant look. You can choose from a wide variety of kitchen faucets in dozens of finishes and myriads of styles and sizes. The latest trend is to have polished chrome or nickel into faucets for an upscale look and endurance.
Kitchen Accessories in Dubai:
To buy best kitchen fittings in Dubai, you have Kitchen Stores who have a wide range of kitchen accessories and fittings that are of outstanding quality and aesthetically designed to add style to your cooking space.